Volunteers needed to translate coronavirus help for Philly area Asian Americans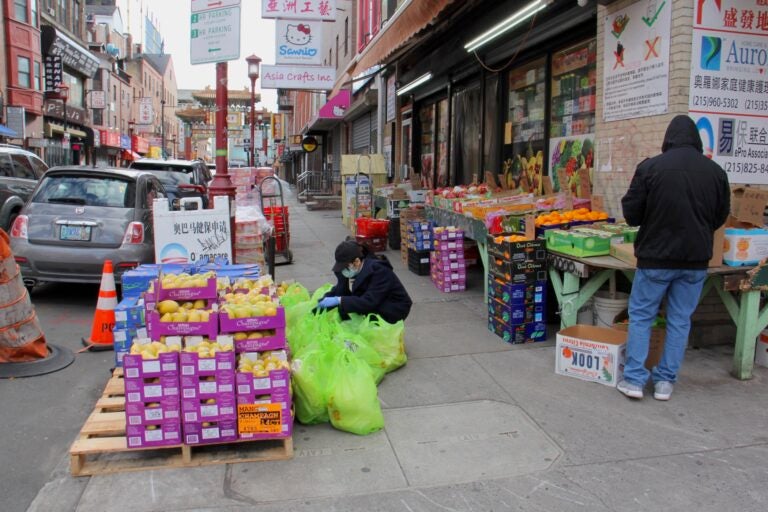 Are you on the front lines of the coronavirus? Help us report on the pandemic.
Organizations that serve Asian American and Pacific Islander communities in the Philadelphia region want to connect 10,000 households in Pennsylvania to health and financial resources as they navigate COVID-19 shutdowns.
And they need help.
Organizations such as VietLead, Asian Americans United, the Woori Center and SEAMACC have been busy recruiting multilingual volunteers for a new phone bank system.
Those calls include reminders to stay at home and a rundown of services available to people, including support for pregnant women or pointing people to mental health services. The rapid response effort includes a list of places to pick up food, how to get tested for COVID-19 and contacts for volunteers who can offer help with things like filing for unemployment or small business relief.
Unlike a lot of materials available to residents online, the volunteers offer translations in languages, such as Vietnamese, Mandarin and Khmer.
Phuong Anh Nguyen is the civic empowerment coordinator with VietLead, which teamed up with Asian Americans United to launch the effort last weekend after stay-at-home orders and business closures led to a surge in people calling these organizations for help.
"We saw an urgent need to do community check-ins with other people in our community, especially when we are having a crisis at hand without the support from the city in terms of translation services," Nguyen said.
Last weekend, volunteers reached about 700 households.
The biggest obstacle facing Asian American and Pacific Islander communities is a gap in translation services, said Nguyen.
According to 2016 data from the U.S. Census Bureau's American Community Survey, about two-thirds of the Asian Americans and Pacific Islanders in Pennsylvania live in the southeastern part of the state — more than 276,000 people — but translations offered by state and local governments don't necessarily reflect the needs of the multilingual population.
Gov. Tom Wolf's administration has released some information in multiple languages, including his order to close non-life-sustaining businesses at the end of March.
The state's health department also has U.S. Centers for Disease Control and Prevention documents on its website that explain COVID-19 symptoms and how to stop the spread of germs in more than a dozen languages.
On its COVID-19 website, the city of Philadelphia has translated information about where to pick up food donations and how to apply for small business loans in multiple languages, including simplified Chinese, Vietnamese, Spanish and Arabic. A city spokesperson said residents could call 311 with questions and they could get help in 100 different languages.
The city has also recruited a network of neighborhood leaders, originally tapped for 2020 Census outreach efforts, to distribute information about COVID-19 relief programs. Launched last week, the program has already trained 611 people in Mandarin, according to the spokesperson.
"We are aware of the struggles that these communities are facing, and our goal is to ensure full and fair information access," read an emailed statement, "so we are working with the Office of Immigrant Affairs to make the information available in more languages."
Nguyen said VietLead organizers have complemented state and city resources with webinars to answer questions from community members in Vietnamese.
Meanwhile, the state's COVID-19 briefings have been held in American Sign Language and English. Philadelphia started to include Spanish translations during its daily briefing this month.
"We really see that our community has been historically subjected to many efforts that marginalize them and so when we have the opportunity to support and provide direct services, we seize it," Nguyen said.
The phone bank, which is done remotely, will take monolingual volunteers, but it especially needs people fluent in Chinese, Vietnamese, Khmer and Indonesian, Nguyen said. Those interested in volunteering can sign up online.
In addition to COVID-19 resources, the volunteers are taking the opportunity to encourage households to fill out the 2020 Census and reminding them to vote in the November election.
While the larger effort is focusing on Pennsylvania, VietLead is going a step further and reaching out, in a limited capacity, to Asian American households in Camden, New Jersey.