'Virtual hugs,' Zoom Galentines, 'traveling' to China: How people are celebrating a very different Valentine's Day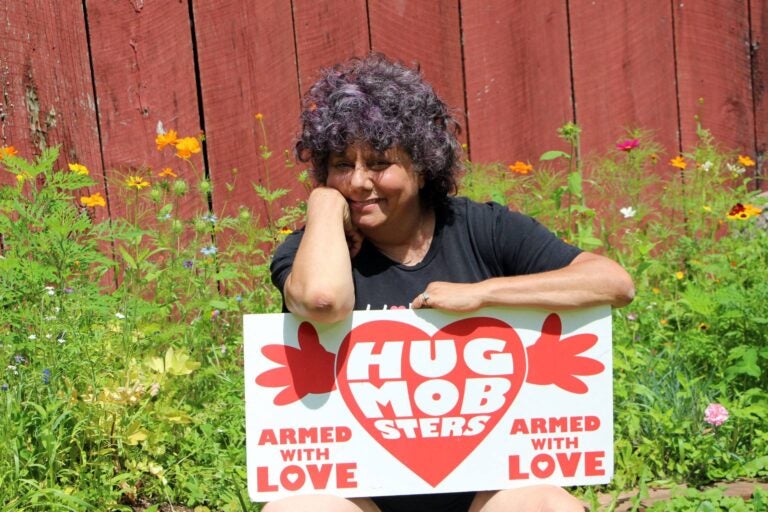 As a "hug mobster," the physical distancing brought along by the coronavirus pandemic was difficult at first for Edie Weinstein.
"We have skin hunger that is just as important as food hunger, and without it people fail to thrive," Weinstein said. "And this was really put to the test in the last year."
During a normal Valentine's Day weekend, Weinstein, the founder of Hug Mobsters Armed With Love, would be walking around Doylestown or Philadelphia and beyond with a group of friends, giving out free hugs to any stranger who consents.
She'll still be in Doylestown this year — but it will look a little different. With a face mask and her "hug mobster" sign, Weinstein said she'll be giving out what she calls "virtual hugs."
"You hug yourself and imagine being hugged by that other person," said Weinstein, adding that she encourages people to make eye contact.  "Even though we can't hug, we can still love, which can be communicated through eye contact."
For a lot of people, Valentine's Day may seem like a holiday all about romantic candlelit dinners with their partners, but many are finding creative ways this year to show their love to their significant others, friends, and families.
Weinstein lives alone, and for the first three months of the pandemic, she didn't touch another human being.
"What's a hugger to do when a hugger can't hug?" Weinstein asked.
A therapist in her professional life, Weinstein said she spent that time hugging herself, wrapping herself in blankets, and cradling pillows. She encourages that for anyone who doesn't have someone to hug this holiday, or in general.
"If you have animals and they let you, cuddle them," she said. "If you can get out in nature, hug a tree."
Others in the region plan to spend the day celebrating platonic love.
A pandemic can't stop a gal pals' tradition
In honor of Galentine's Day, the Feb. 13 holiday popularized by "Parks & Recreation" that focuses on close friendships, Caitlin Logan will be sending homemade marshmallows to her two best single friends.
Logan — originally from Chalfont, Bucks County, but recently moved to Center City — said the three of them, along with some pals who are married or dating, plan to spend the day together virtually and exchanging gifts.
Divya Jain, who is working on her Ph.D. in bioengineering at the University of Pennsylvania, planned a Zoom BYOB with a set of her closest girlfriends from college. Usually, the group plans a vacation together every year, but for obvious reasons that didn't happen this year, and is possibly unlikely next year too.
On Thursday, the friends caught up virtually over wine and cheese and played a round of the game "Siblings or Dating?" — a take on the scandalous Instagram account where people submit photos of two people who look alike and commenters vote on whether they're family or more than friends.
"Was nice to have a few hours of catching up and playing games in the middle of this pretty snowy winter," Jain said.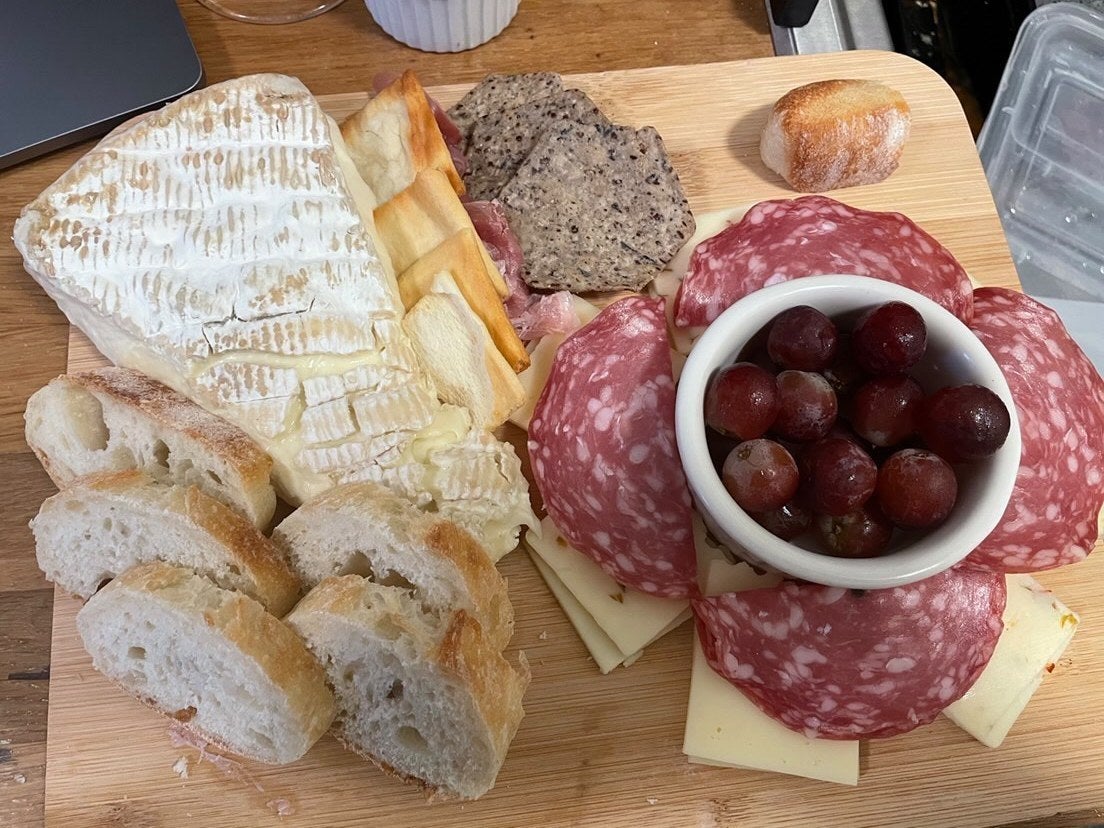 Traveling from the comfort of their home
For Sara Sierschula, a busy itinerary awaits her and her significant other.
The two plan to embark on a virtual day trip to China, from the comfort of their South Philly home.
High-definition footage taken from street level at the Great Wall, available on YouTube, explores different areas of the behemoth landmark.
The two even have a souvenir for their quasi-international excursion: a DIY menu outlining their homemade four-course meal, in addition to the day's activities.
From "Chairman Meow's Virtual Cafe," Sierschula and her partner will enjoy scallion pancakes, General Tso's tofu, garlic eggplant, and pot stickers — along with personalized fortune cookies.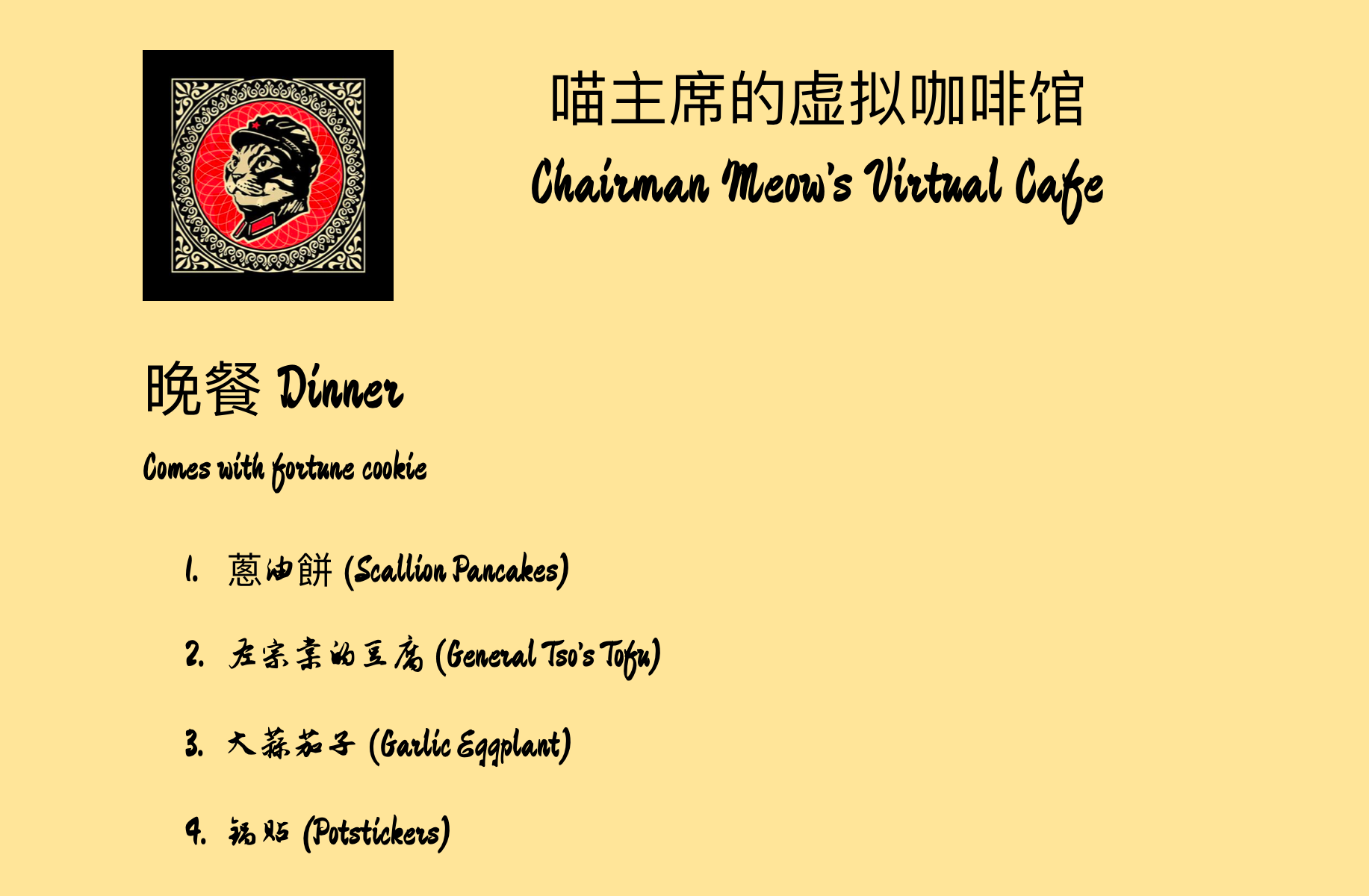 To cap off the whirlwind day, the couple plans to watch the Chinese film "Balzac and the Little Chinese Seamstress."
Valentine's Day baby cuddles
Philadelphian Staci Papadoplos is ditching her husband to spend the holiday with her niece Remi, who was born Jan. 21 and lives in Wilkes-Barre.
As the first baby born in the immediate family in some time, Remi's the "queen of everyone's world," Papadoplos said.
"I keep telling her that everyone's unfulfilled hopes and dreams are resting on her shoulders."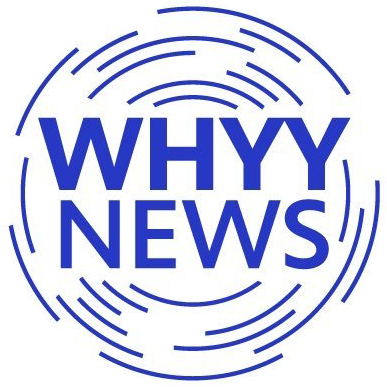 Get daily updates from WHYY News!
WHYY is your source for fact-based, in-depth journalism and information. As a nonprofit organization, we rely on financial support from readers like you. Please give today.