Vaccination begins for Philly school nurses; full inoculation of staff may not come until May
The city health department considers nurses the top priority for vaccination of the tens of thousands of school staffers in Philadelphia.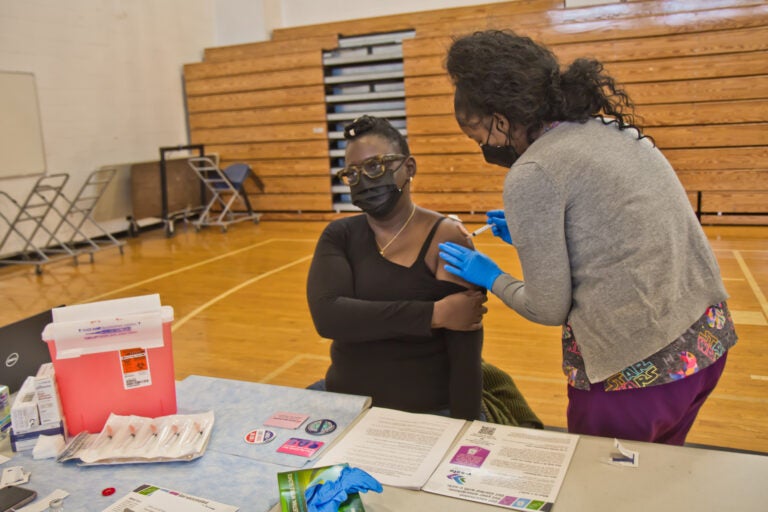 Ask us about COVID-19: What questions do you have about the current surge?
Philadelphia took its first steps toward vaccinating school employees today with a clinic to inoculate over 300 school nurses.
Nurse Monica Harmon said she's eager to get back to working inside John Bartram High School in Southwest Philadelphia.
"I didn't sign up to work remotely," she said. "I signed up to work with the students and the staff and the families."
Harmon added that she plans to post a picture of herself getting the vaccine and send it to the school community. She hopes it will inspire others to get inoculated when it's their turn.
"It's just to say, 'Look at Nurse Harmon, she's okay," Harmon said. "And then I'll do an update a month later to say I'm still okay."
The city health department considers nurses the top priority for vaccination of the tens of thousands of school staffers in Philadelphia.
In a letter WHYY obtained Thursday, the Philadelphia Federation of Teachers said it doesn't want its members back in school buildings until all on-site employees are fully vaccinated.
On Friday, city health officials said it could be one or two months before teachers get their first dose. If that timeline holds, it means full dosage won't come until April or May.
In an email sent Friday to district staff, Superintendent William Hite said the district will not mandate vaccination for staff. The district will, however, attempt to offer the vaccine first to staff "who are now or will be returning to buildings," Hite wrote. The district also wants to set up vaccination clinics in certain school buildings, Hite told staff.
The note didn't name a target return date.
While many private and suburban schools have had some form of in-person school during the pandemic, Philadelphia public school students haven't attended classes in person since last March.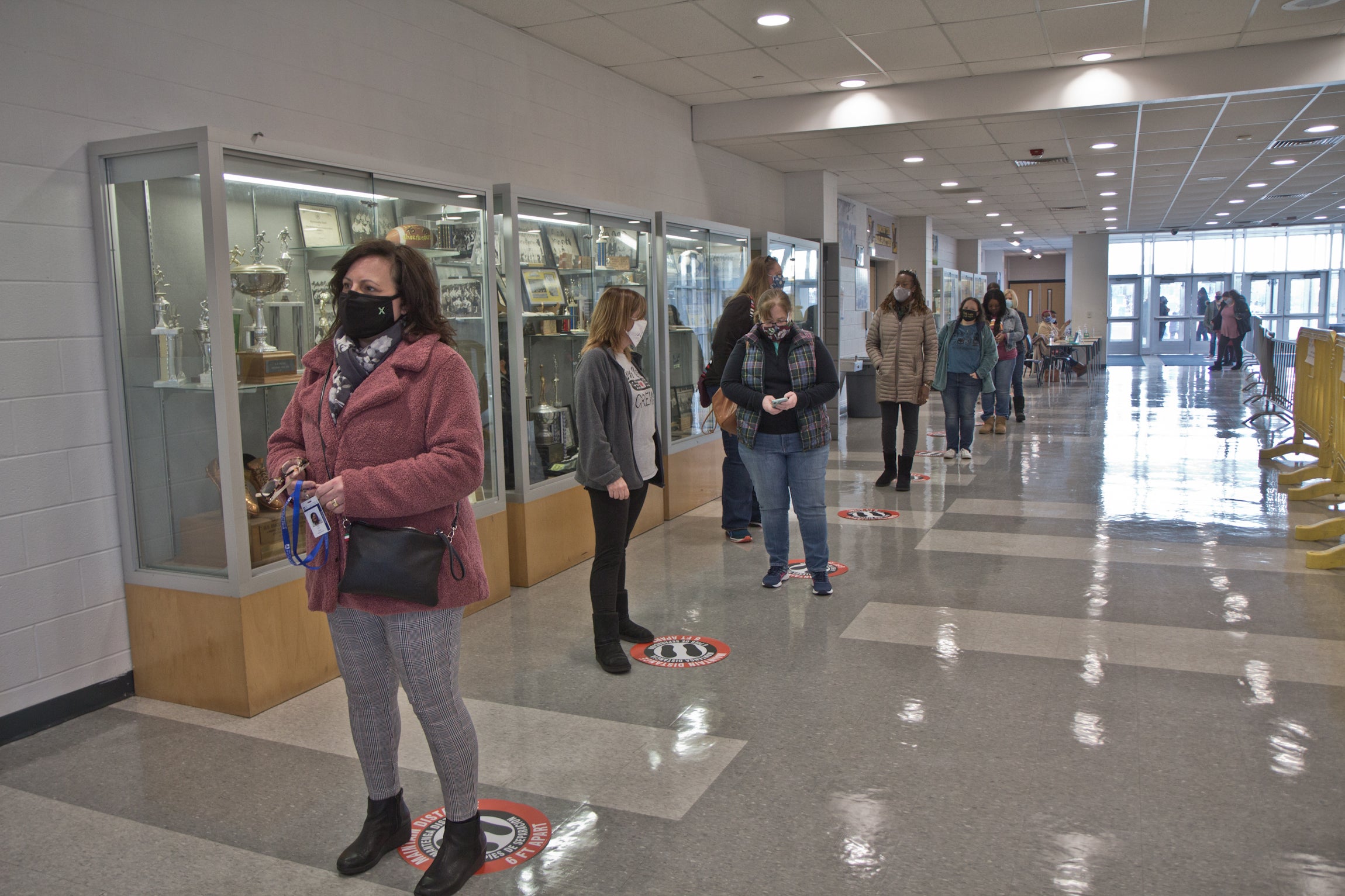 The district has twice attempted to reopen schools in some form, but hit walls both times. A plan unveiled over the summer — when community spread was relatively low — met resistance from parents and principals. The district tried to bring back younger students in the fall, but reversed course as case counts began to rise.
There's widespread concern that students — especially younger and low-income students — have suffered serious academic and emotional damage during the layoff. But with case counts much higher than they were in the fall, there's a scientific dispute over the roles schools play in community transmission and the urgency of reopening schools. Some studies suggest schools could be drivers of community transmission while case counts are high. Other health officials believe schools — particularly primary schools — should remain open and present relatively little public health risk.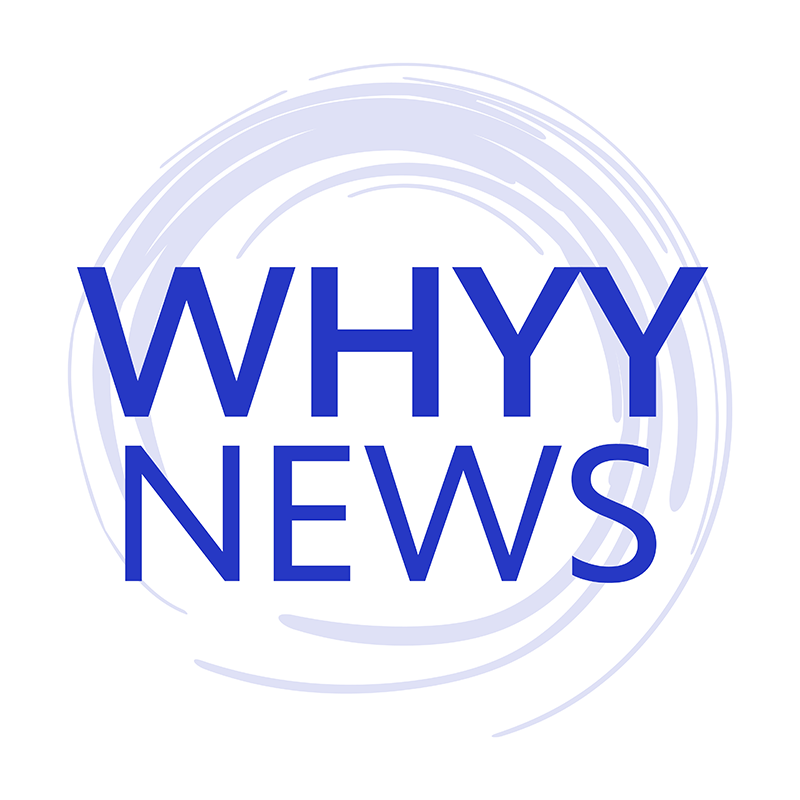 Get daily updates from WHYY News!
WHYY is your source for fact-based, in-depth journalism and information. As a nonprofit organization, we rely on financial support from readers like you. Please give today.