University cops face renewed scrutiny amid protests against police brutality
Most universities have their own police departments, with officers who can carry guns and arrest people off campus. Activists are again asking why.
In the wake of the police killings of George Floyd and Breonna Taylor, researchers and activists are once again urging that police departments be defunded and rethought.
That includes a law enforcement group that's gotten less attention in recent days: university police departments.
According to the most recent survey from the Bureau of Justice Statistics, 95% of university campuses have their own law enforcement agencies. Most public universities use sworn officers, most of whom can carry a gun, have full arrest powers, and have jurisdiction outside campuses.
The University of Minnesota announced last week that it would no longer work with the Minneapolis Police Department during large events such as football games, concerts and ceremonies. Student groups at various universities have called on their schools to cut ties with municipal police, including a petition from students at Temple University. Activists from Harvard University called on the school to abolish its police department, partly because Harvard police helped Boston police "surveil, intimidate, and suppress protesters" at recent demonstrations.
Calls for abolishing campus police are not new. In 2014, two criminology professors wrote in the Chronicle of Higher Education that college administrators control campus police, which "compromises the hallmark principles of American jurisprudence: objectivity, fairness, impartiality, due process, and, most importantly, freedom from political interference."
Testimony from Black scientists
Recently, Black scientists shared their experiences being racially profiled by campus police, after a scientist at the University of Maryland questioned whether universities have said anything about campus police in their statements supporting the Black community.
Melanie McReynolds, a biochemist at Princeton University, said that, as a scientist, she would go in and out of campus buildings at odd hours to do lab work. She said that at one of the schools where she studied, campus police pulled her over when she was going into a building; she showed them her driver's license and school ID, and explained she was a graduate student going into the lab. As she walked from the parking lot to the building itself, campus police questioned her again.
Michael Burton, a neuroscientist at the University of Texas at Dallas, said one time his car broke down as he was leaving campus. He needed a new timing belt and walked away from his car to get one and install it. As he walked back to his car, local police and campus police asked him if he belonged there, what he was doing, and he had to explain that he was a researcher having car trouble.
"I had a meeting with my chair about something different, and the event shook me to the point where I was visibly — there's something wrong — so I ended up telling him about it, and he was outraged."
Molecular and cell biologist Antentor Hinton Jr. told a story about being in a university conference room on a weekend and a campus police officer with a dog questioned him, remarking that he had a page about Malcolm X and other civil rights leaders open on his computer.
"I felt that I was being attacked," Hinton said. "I did not want to move because I was afraid that if I went somewhere or did something wrong, that my life could end because I'm a very large African American male, I'm 6-4, over 250 pounds."
Hinton got up and offered the officer a tour of the lab where he worked. He brought the officer inside with his key card, and another researcher recognized and greeted him, which was enough to prove to the officer that Hinton belonged there.
"What if I didn't have a conversation with the ally before? Would that ally have made common ground with me, and protected me and helped me to be OK?"
Hinton said that he would wear business casual clothing at a minimum on campus to show that he belonged, or if he wore shorts, he would wear boat shoes, a polo shirt, and his badge.
"I feel threatened all the time, and so one way that I can mitigate some of that is to wear my badge," he said.
None of these scientists said campus police should be abolished. But they did question why campus police need to be armed, sometimes heavily. And they wondered if campus cops could wear body cameras, undergo quarterly bias training, and have arrest records audited.
Spartans Will send armored police vehicles branded with the MSU name and full of heavily-armed police to follow protestors from Lansing to East Lansing. This is your land grant university, Michigan — with fancier tanks than our municipal police. pic.twitter.com/cBxMDB6QoR

— Alice Dreger (@AliceDreger) June 1, 2020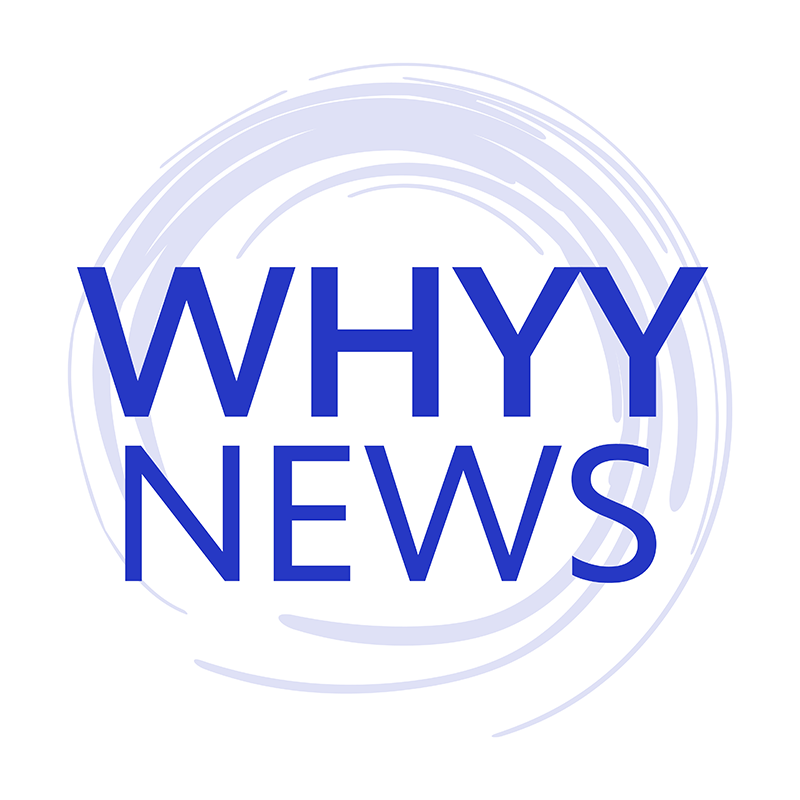 Get daily updates from WHYY News!
'Coffee with a cop'
As WHYY has reported, a Temple student sued campus police last year over alleged racial profiling.
Police departments at Temple University and Harvard University did not respond to requests for comment for this article. In a statement, Maureen Rush, superintendent of the police department at the University of Pennsylvania, described "the horrible and cruel death of Mr. George Floyd at the hands of four Minneapolis Police Officers," and said that "bad actors in police departments, disgrace ALL police officers and police departments."
In the statement, Rush said Penn Police officers attend many trainings, including a program from the Anti-Defamation League at the Holocaust Museum in Washington, D.C., to learn about how dangerous it is for people in authority to misuse their power. She said one of the mottos of the agency is: "It's all about relationships."
Jeannine Bell, a law professor at Indiana University who studies policing, said that sounds like community policing, which is "a longstanding thread in the research … because it was supposed to be a magic bullet."
She said that as part of her book on policing, she spoke to officers who told her they did not like community policing and did not want to do it. She pointed to more research showing that community policing's effects on crime are limited, and "amplified — rather than resolved — racial tensions."
"It's all well and good to have … 'coffee with a cop,' but the citizens know when it comes to law enforcement duties, law enforcement is going to revert back to the behavior that … the community criticized."
An example of that, she said, is when some police officers recently kneeled alongside protesters, only to have the force attack them afterward.
Bell recommended limiting university police to duties on campus, used only in situations that require police to maintain order.
Although universities have full control over the budgets of their police departments, firing officers can be difficult. As an example, Bell cited the case of Samuel DuBose, who was killed by a University of Cincinnati officer during a traffic stop in 2015. The university fired the officer, who argued his termination was unlawful. The university reached a settlement in 2018, paying the officer more than $244,000 in back pay and $100,000 for attorney's fees, in exchange for his resignation and agreement not to work for the university again.
Zoë Hopkins, a sophomore at Harvard University, is one of the organizers of the campaign to abolish Harvard police. She questioned why Harvard would pay for a police force to work a peaceful Black Lives Matter protest in Boston when it had to furlough workers, and when Harvard police have questioned students putting up an art installation and arrested protesters.
"It really does just serve to reify the idea that Harvard is not a place for everyone, it is not a place where people can come to find support and comfort," Hopkins said.
WHYY is your source for fact-based, in-depth journalism and information. As a nonprofit organization, we rely on financial support from readers like you. Please give today.