West Chester University police officers trained on social media surveillance using a controversial group's course
The course, offered by the controversial group Street Cop Training, teaches police how to mine social media for personal info and create dummy accounts.
Listen
4:31
West Chester University's small police force last October hosted a training on social media surveillance that showcased techniques like creating fake accounts with the potential to catfish students and others.
The course was offered by Street Cop Training, a controversial consulting group based in New Jersey. Street Cop Training was the subject of a lengthy investigation published in January by the business news website Insider, which identified the West Chester U. police department as one of several to have hosted the course.
University Police Chief Ray Stevenson confirmed to WHYY News and Billy Penn that the training did take place, and said it was organized by one of his deputies, University Police Lt. Laura McGill.
Called Social Media and Open Source Investigations, the training course teaches law enforcement officers how to mine social media for personal information, and create dummy accounts using fake names and AI-generated faces. (The creation of fake accounts can violate the terms of service of some platforms such as Facebook.) A flier for the course advertises that more than 2,000 officers nationwide have participated in it.
About 20 to 25 individual officers paid $199 to take the WCU-hosted course, Stevenson said. He was unable to say how many of those officers were from his department.
He added that the state-owned university's police force does not use those invasive practices.
"We do not make or use fake social media accounts for investigation purposes. If something like that were to occur, we will refer something like this to the county detectives," Stevenson said.
Experts across public and private policy fields note that proactive social media surveillance is a slippery slope — one that can easily lead to malpractice. A July 2020 Brookings Institution report on how to reform police monitoring of social media points to some horror stories: a New York teen who was sent to Rikers Island after a district attorney misread his Facebook connections; a Kansas teenager who was arrested on suspicion of incitement of rioting after a police officer misread his Snapchat story.
"[In] my experience, universities shouldn't actively investigate using social media," said Matthew Colpitts, the CEO of GoodIvy, a higher education safety and security consulting firm.
Colpitts acknowledged universities and their police departments do monitor student social media for a variety of reasons: honor code violations; potential bomb threats; or following up on evidence brought forth in active police investigations. However, Colpitts said, the surveilling entity generally discloses to the public how their private social media might be monitored.
The University of Rochester, for example, notes that "the university does not monitor internet or social media accounts for student content" but may investigate student social media if it is pertinent to an active allegation.
The handbook for WCU, a public institution overseen by the Pennsylvania State System of Higher Education, includes no mention of potential monitoring.
"It would be good practice to notify students that the university might be monitoring them, from a public perspective," said Rob Kent, a higher education safety lawyer and former assistant general counsel at Michigan State University. "The institutions I've worked with have always been up front about that … But you have to remember that police officers are law enforcement, sworn and trained. So they're going to be using investigation techniques that you may not know they are using."
West Chester University has 26 sworn police officers, tasked with overseeing a four-block radius of the suburban campus in Chester County. Outside that radius, the rest of the university's 400-plus acres are surrounded by and covered in part by police departments from West Chester Borough and West Goshen Township, as well as the Westtown-East Goshen Regional Police Department.
"What we like to do is post training and bring other outside departments in as well," WCU Police Chief Stevenson explained, "because it increases the ability to meet people face to face and name a face with a name."
Stevenson noted that feedback from his officers on the social media course was a mixed bag, adding that he thought it was still "worthwhile."
"They thought the training was pretty good, but they didn't think it was applicable to our situation and our staffing to do that," Stevenson said. He maintained that his force would not employ methods taught in the course.
Stevenson categorized training of any kind as just another tool in the toolbox. The department in January hosted another Street Cop Training course, on "proactive" patrol tactics. The flier for that course describes it as including "constitutionally compliant techniques" that enable officers to "recognize crime before, during, and after it occurs."
The last thing he wants his officers to do is "infringe upon the trust of the public," Stevenson said.
"[O]ne thing we don't want to do on law enforcement is mislead people, especially with the recent [George] Floyd and Breonna Taylor and Michael Brown. We want to be as transparent as possible," Stevenson said. "The last thing I want the public to do is not trust us. We need our community to trust us in order to have a safer environment — a safer campus."
Expert: 'If I were a student … I would want to know more'
Beatrice Murray, a senior at West Chester University, struggled to find justification for why campus police would want to engage in proactive patrol or surveillance tactics.
"[Among students], there is a huge question about what … they even do," Murray told Billy Penn and WHYY News, noting that she typically only interacts with police when they check IDs at certain locations or bust parties. "They have less respect than the town police."
Another WCU student, junior Mateo Rodriguez, said he was not surprised members of the university police department had explored such tactics.
"They are a force of anxiety," Rodriguez said. He's the secretary for a newly formed campus group called Students for Socialism and Liberation, whose leadership believes university police harass them and unnecessarily ask them to show ID.
"It's on brand with the new form of society we're in, with the digital age," Rodriguez said, when told about the police social media training, "and honestly, [these tactics] would be scary, but I'm just so used to already being afraid of everything I do."
Police department policies on social media use vary widely across the nation, according to a directory maintained by the Brennan Center for Justice at New York University.
In this region, they're not very robust. The Philadelphia Police Department's policy specifies that social media can be used in "community outreach, prob­lem-solv­ing, invest­ig­a­tions, and crime preven­tion," but it places no limitations on how police officers use social media in those scenarios. In nearby Lower Merion, the police department's policy includes no guidance on how to utilize social media in police investigations.
But use of social media for various purposes by police in the United States is quite prevalent, according to Rachel Levinson-Waldman, the deputy director of the Liberty and National Security Program at the Brennan Center, where the bulk of her work focuses on the use of social media by government, law enforcement, and other sectors.
She cited a now-discontinued annual survey from the International Association of Chiefs of Police asking about the practice. Nearly two-thirds to 75% responded "yes" to using social media for some type of data collection purpose, according to Levinson-Waldman's summary.
If she were a student, Levinson-Waldman said, she would have questions of any university police force looking to undergo the social media training.
"If I were a student on campus, and knew that the police force or the security force on campus have undergone this kind of training, I think I would want to know a lot more, right?" she said. "Even if there are representations of, 'Well, we just went to this training, but we're not using it.' What was the decision-making behind doing it?"
According to Stevenson, the campus police chief, West Chester University's communications and marketing department will at times monitor social media and bring issues to law enforcement's attention. Sometimes, he said, they bring up issues to the university's detective; more often, matters are handled in conjunction with municipal police departments in the area.
"The best example that I could give you is when a student is in a crisis, like a mental crisis or a health crisis," Stevenson explained. "That way we can reach out to the students, check on their well-being and, more importantly, offer them some support, and some counseling and put them in touch with information that they probably aren't aware of."
From Levinson-Waldman's perspective, the courts are "evolving" on whether the practice violates Fourth Amendment privacy rights.
"It's true that traditionally the courts have said, 'Well, basically government agents can pretend to be somebody else, whether that's in person or online, and … there aren't like Fourth Amendment constitutional protections against that.' That is starting to shift," she said.
Kent, the higher education safety lawyer, said he hasn't yet heard of a lawsuit in which a collegiate police force was held liable for unethical practices on social media, but he believes that engaging in such tactics could make legal liability particularly sticky.
Yes, the acting officer would be liable, said Kent, but if the officer was acting under the authority of the institution, so could the police department and the university.
That said, it's still too early to tell if the law does not favor proactive social media policing, he noted.
"The courts have been a little more open with the ability for officers to do this kind of investigation. They look as if someone has created a fake account, and you accept a friend request [from them], they consented to the sharing of information [with them]," said Kent.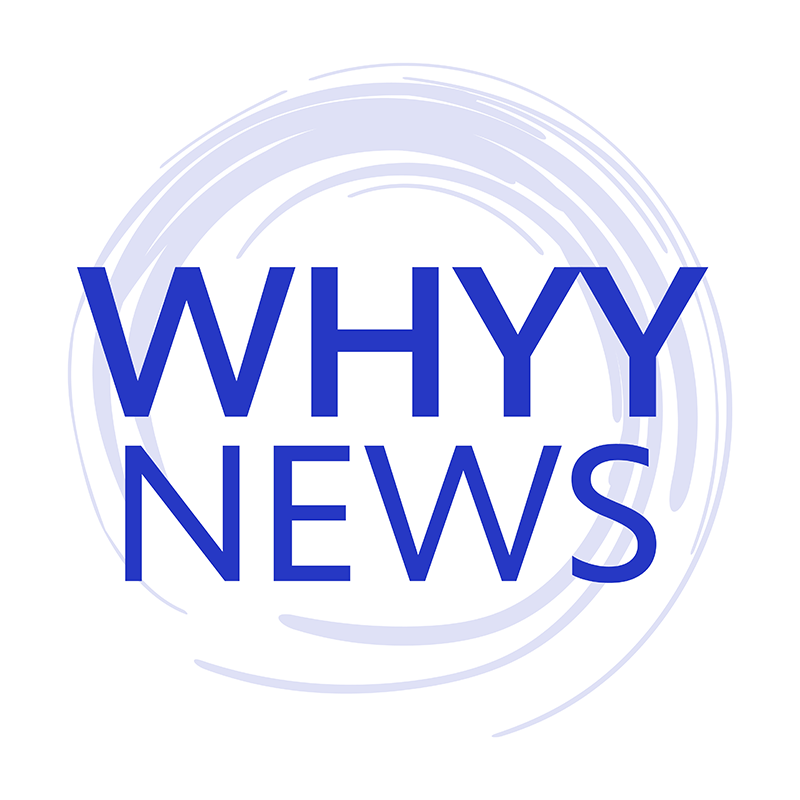 Get daily updates from WHYY News!
WHYY is your source for fact-based, in-depth journalism and information. As a nonprofit organization, we rely on financial support from readers like you. Please give today.