U.S. withdraws from Paris climate agreement as election results still unknown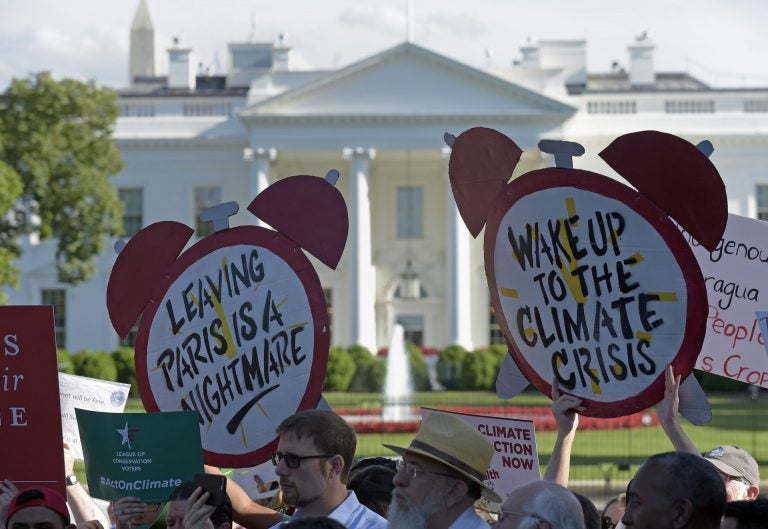 The United States officially withdrew from the landmark Paris Climate Agreement Wednesday, making it an outlier among nations working to reduce greenhouse-gas emissions and combat the worst impacts of climate change.
The U.N. treaty, signed in Paris in 2015, commits 195 countries to the goal of keeping average global temperature rise below 2 degrees Celsius from pre-industrial levels. The permanence of the move will be determined by the outcome of the presidential election, as Joe Biden has promised to reenter the agreement.
President Donald Trump made exiting the forum a key campaign issue in 2016, saying it would result in job loss. He also criticized the plan for going too easy on countries like China.
Environmentalists had hoped green issues like Trump's regulatory rollbacks and lack of action on climate change would motivate voters in Tuesday's election, but both pre-election polling and exit polls show the top-of-mind issues were the economy, the coronavirus, racial inequality and health care.
Still, though it may not have been at the forefront of voters' decisions, climate played a role given how divergent the two candidates are on the issue. Trump questions the science behind human-caused global warming and says he wants to encourage more fossil-fuel development. Biden says climate is an existential threat. In addition to rejoining the Paris Agreement, Biden has a goal of getting the country to net-zero carbon emissions by 2050.
Philadelphian Ryan Mallgrave voted for Biden because, he said, "first and foremost we need to get rid of Trump." But as an electrical engineer hoping to work on renewable energy, he said Biden's stand on climate is important.
"I trust that he'll be listening to scientists, that he'll be listening to economists and won't be making us hold our breath every day that we wake up," Mallgrave said.
In Western Pennsylvania's Beaver County, where construction of a new natural-gas processing plant has created thousands of jobs, voter Mike Davis cast his ballot for Trump. Davis said jobs should take precedence over the environment.
"People have to work," Davis said. "No matter what happens, no matter what industry, you're going to have pollution. You want to shut all that down, that's a lot of people out of work."
The Paris Agreement is the second major climate treaty the U.S. has backed out of since making its first commitment at the 1992 Rio Earth Summit. In 2001, President George W. Bush withdrew from the 1997 Kyoto Protocol. John Byrne, director of the Center for Energy and the Environment at the University of Delaware, has worked with the United Nations for decades to help craft international climate change agreements, including the Kyoto Protocol and the 2015 Paris Agreement.
He said that leaving the Kyoto Protocol caused the U.S. to lose its edge on the manufacturing of clean energy technology, and that he thinks leaving the Paris Agreement will do further damage.
"It will reduce our ability to participate in the economics of the future in the clean energy space," said Byrne. "And it will also hurt our chances with the new technology that is coming forward. That said, I think the world community has found ways to move ahead. And I'm pretty confident that we're going to end up at a destination similar to the one that the Paris summit originally mapped."
Leaving the agreement will also damage the nation's standing abroad, he said. "The best thing we could do is become a country that was more reliable and stable in its commitments in the international environmental arena. Countries need to be able to rely on our word."
Climate impacts across the globe, from wildfires to droughts to floods, have increased in intensity faster than some had predicted. Byrne said those who suffer the most are often those who use the least amount of energy.
The U.N.'s Intergovernmental Panel on Climate Change (IPCC) released a report in 2018 warning that the global community has just a decade to make progress on cutting greenhouse-gas emissions or face devastating impacts of a warming planet.
"I think a great challenge going forward, both inside the U.S. and worldwide, is to build a coalition of justice in which we will get the participation of all," said Byrne. "And I want to emphasize getting to the goals that the IPCC has set for us cannot be achieved if we don't have full participation inside the U.S., all in with our communities and beyond the U.S., all in with all of our cultures and countries."
—
Julie Grant, a reporter with the Allegheny Front in Pittsburgh, contributed reporting to this article.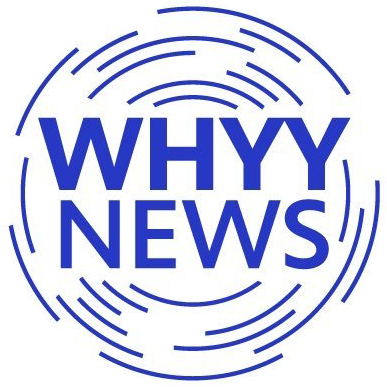 Get daily updates from WHYY News!
WHYY is your source for fact-based, in-depth journalism and information. As a nonprofit organization, we rely on financial support from readers like you. Please give today.