U.N. ambassador discusses Russian invasion while inspiring Pemberton students
U.N. Ambassador Linda Thomas-Greenfield discussed her job and her role in the Ukraine crisis as she visited students at Pemberton Township High School.
U.S. Ambassador to the U.N. Linda Thomas-Greenfield said it's best to inspire people to enter foreign service at an early age. That is one reason why she took up an invitation from U.S. Rep. Andy Kim to visit a school in his district.
At Tuesday morning's event at Pemberton Township High School in Burlington County, students from the high school and Fort Dix Elementary School heard from Thomas-Greenfield on how she wound up in a career in foreign service.
She also explained her role in the current crisis in Ukraine by discussing a recent trip to Moldova and Romania. Those two countries have felt the impact of the war. Romania has seen the second-largest influx of refugees after Poland.
"I actually got them to meet the people whose lives have been destroyed by this extraordinarily unconscionable war that the Russians have imposed on the people of Ukraine," she said.
Thomas-Greenfield said she cried upon hearing the stories of those affected by the conflict. She said that fired her up to push for action against Russia.
"I have fight in my spirit," she said. "I was going to get there and I was going to make sure that Russia was not going to be on the Human Rights Council and talk about human rights to people when they are destroying people's lives."
The ambassador explained to the students everything she did to get the U.N. General Assembly to vote on a resolution suspending Russia from the council; spending a lot of time on the phone "pleading and begging" for support. Two-thirds of the assembly was needed to approve suspension.
"The reason I was so adamant is because I saw the lives that were being destroyed," Thomas-Greenfield explained.
Russia was suspended from the Human Rights Council last week.
She also said there were fun moments like meeting people all over the world and telling them about the country. Thomas-Greenfield stressed the importance of forming relationships with the students, adding that she remains in contact with 17 of her high school classmates through text messages.
"We chat with each other every week," she said. "They see me on TV and they're like, we're praying for you, sister. We see you out there. And some of them say, 'Can you dye your hair? It's a little gray."
The ambassador also shared what she would have done differently when she was in high school, like spending more time learning and becoming proficient in a foreign language. She also added that she would have paid "more attention" in English class.
"You really have to know how to write well, because you have to be able to influence people," she said. "Everybody can write a 15-page paper because you just throw garbage in to make it 15 pages. What you need to write is a two-page paper that the president of the United States is going to read."
Thomas-Greenfield was a career diplomat for 35 years, retiring as the Assistant Secretary of State for African Affairs in 2017. Before returning to public service, she led the Africa Practice at Albright Stonebridge Group, a commercial diplomacy firm, and was the inaugural Distinguished Resident Fellow in African Studies at the Institute for the Study of Diplomacy at Georgetown University.
She said it was "exhilarating" and "wonderful" to sit in a room with young people and to give them ideas for their futures.
"You have to entice them with the ideas that you have at an early age so that they can make the preparation," Thomas-Greenfield said.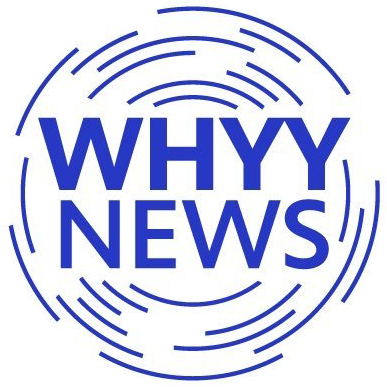 Get daily updates from WHYY News!
WHYY is your source for fact-based, in-depth journalism and information. As a nonprofit organization, we rely on financial support from readers like you. Please give today.