Two toy drives benefit Frankford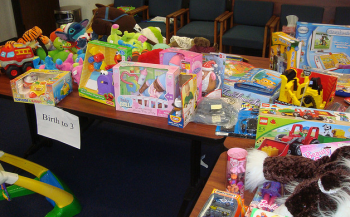 Two toy drives will benefit Frankford this holiday season, and you can begin dropping items off now.
Sen. Christine Tartaglione has announced her Toys for Tots collection for her constituents, including Frankford residents. Anyone wishing to donate a toy can drop it off between 9 a.m. and 5 p.m. at Tartaglione's offices, including the one at 1061 Bridge St.
Also hosting a holiday toy drive this year is the city's PhillyRising Collaborative. PhillyRising neighborhoods, including Frankford, will receive the gifts dropped off at five Center City locations between now and Dec. 16:
City Hall- Northeast Visitor's Entrance
Fire Administration Building(240 Spring Garden St.) – Lobby
Municipal Services Building (1401 JFK Blvd)- Lobby
One Parkway (1515 JFK Blvd)- Lobby
Criminal Justice Center (1301 Filbert St.)- Lobby