'Trump effect' emerges in N.J. gubernatorial contest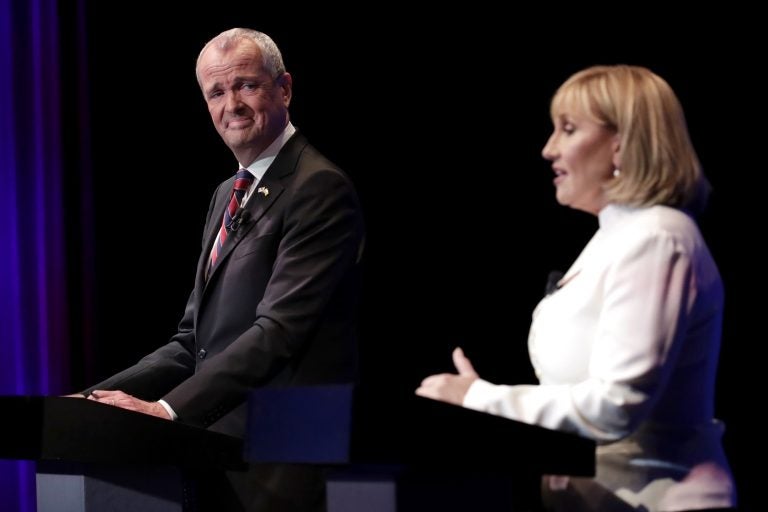 There's a "Trump effect" in New Jersey's race for governor, according to a Fairleigh Dickinson poll.
A quarter of likely voters say their estimation of how President Donald Trump is handling his job will be a factor in deciding who they support in next month's gubernatorial election, said poll director Krista Jenkins.
"The edge that Democrat Phil Murphy has over Lt. Gov. Kim Guadagno is helped by the low approval ratings for the president among likely voters," Jenkins said. "The 31 percent approval that he has currently is weighing down the prospects for Guadagno and appears to be helping the candidacy of Phil Murphy."
Gov. Chris Christie is hurting Guadagno's chances more than Trump is, she said, with 34 percent of voters saying the unpopular governor is a factor in determining who they want to replace him.
"If you think about what Guadagno has been doing recently by kind of going right and trying to, I think, mobilize more on the right, potentially Trump voters, I'm not sure she's really going to have that much success because it looks like Christie is having more of an effect on her than Trump is," Jenkins said.
Many likely voters view their choice in the gubernatorial election as a way to send a message to Trump and the Republicans who control Congress, Jenkins said.
"Forty-four percent of Democrats say that they're using their vote in New Jersey's gubernatorial to express their disapproval for what's going on in D.C., as compared to 26 percent of Republicans who say they're using it to send a note of approval," she said.