'Prophets of resistance': Faith leaders take a stand against Trenton gun violence as dozens march through the city
Dozens of residents of various religions and congregations rallied to press local government to allocate American Rescue Plan funding toward gun violence solutions.
Dozens of Trenton residents marched through the city with faith leaders and survivors on Sunday to demand solutions to gun violence and what some called violence inflicted by the government.
"I don't know if y'all heard, but Trenton is officially the murder capital of New Jersey," said Erich Kussman, pastor at St. Bartholomew Lutheran Church.
Kussman spoke to a crowd of about 40 people outside of the church on South Clinton Avenue before they marched through the city's southeastern wards. "Gun violence has become endemic in our communities," he said.
In 2020, the murder rate in New Jersey's capital city was 68.2 per 100,000, placing it in the top 10 among all U.S. cities, per The Center Square. Only one other N.J. city made the top 50: Atlantic City.
Things didn't get better last year, when Trenton recorded the same number of homicides: 40 people killed.
Charlene Walker, executive director of Faith In New Jersey, the interfaith nonprofit that organized the march to coincide with Palm Sunday, told WHYY News she believes local and county officials need to allocate more government funding toward violence interventions, wraparound services, and trauma-based care.
She said officials have committed violence against the community by "stripping" Trenton's neighborhoods of resources.
Some victims were children, like Sequoya Bacon-Jones, a 9-year-old girl who was gunned down accidentally last month in downtown Trenton..
Trenton received more than $73 million in federal American Rescue Plan aid, and Mayor Reed Gusciora last year released a proposal to spend some of the money on youth programming and public safety measures.
Walker is continuing to press on the issue. It hits home, she said, because one of her own family members was shot and killed when she was young.
"Our partners across the country advocated to make sure that those funds can actually fund gun violence reduction strategies and permanent intervention strategies on the ground," Walker said. "Many of the cities and counties have not fully allocated the funds to those programs."
The American Rescue Plan funds must be allocated by Dec. 31, 2024 and spent by Dec. 31, 2026, according to Talk Trenton.
Teska Frisby, an organizer and West Ward resident, said a shooting she witnessed in her neighborhood left her traumatized.
"I was driving down the street on Stuyvesant Avenue and a gentleman ran out of a store…and by the time he got to my vehicle, his gun was up and I thought he was shooting at me," Frisby recounted for WHYY News. "But he was shooting right past me and shot a young man, a teenager that just ran past my van. And my life has changed. I don't drive the same. I don't respond to my community the same."
Frisby is a mom of two teenage boys and is currently leader of city gun violence initiatives with Moms Demand Action Against Gun Violence, an organization that has lobbied for stricter gun control measures in the state.
"We're not going to stop. We're going to keep going to get the money that's in the city appropriated, so that we have mental health places to help heal our community," Frisby said.
Frisby was also critical of city lawmakers.
"We have a City Council right now that is doing nothing but infighting… They're forgetting about why they were elected," Frisby said. "They're supposed to be doing things to make sure that our community is safe."
Both Frisby and Walker said gun violence in Trenton should be addressed in a grassroots manner.
Marchers on Sunday were members of various area congregations and followers of several different religions, and Walker spoke about the role of faith in leading that charge.
"Faith leaders are called to be prophets of the resistance, not chaplains to the Empire. They're not there to help whole institutions that are hurting and harming our people," Walker said. "Instead, faith leaders actually come out to prophetically speak truth to power and help to organize their own people, their own base, in order to help to bring about change."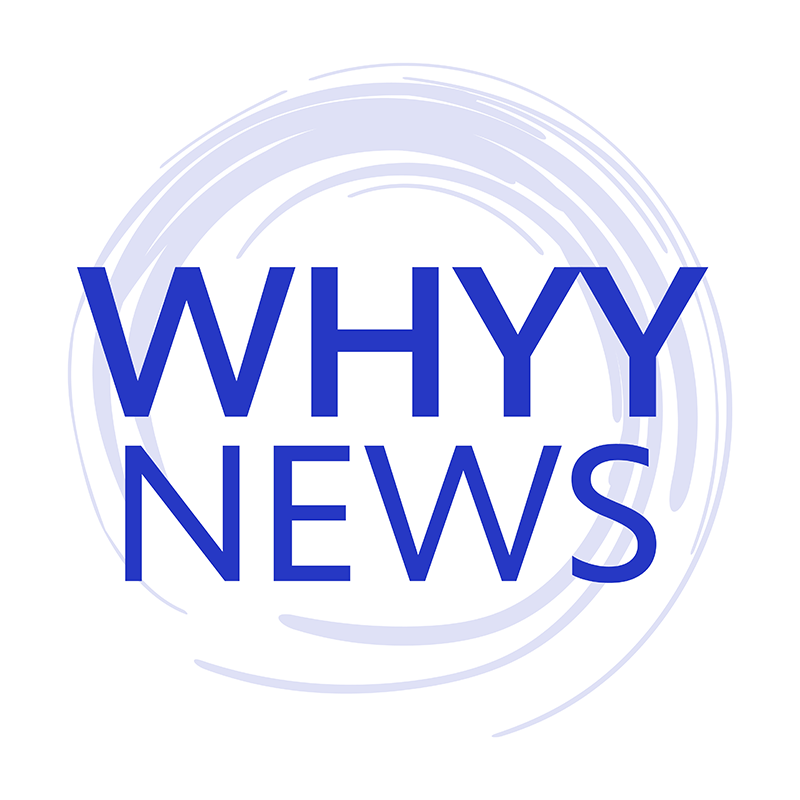 Get daily updates from WHYY News!
WHYY is your source for fact-based, in-depth journalism and information. As a nonprofit organization, we rely on financial support from readers like you. Please give today.