TransPerfect leaves Delaware as corporate home, citing Chancery Court dispute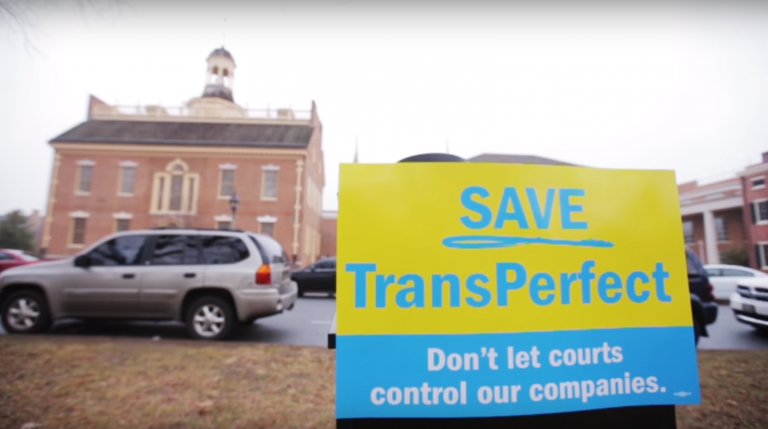 Following a lengthy court battle over the court-ordered sale of the company, the multimillion-dollar language services TransPerfect has relocated its corporate home from Delaware to Nevada.
For more than three years, TransPerfect co-founder Phil Shawe fought against a Delaware Chancery Court order to auction off the company following a dispute with his former fiancée, Elizabeth Elting. Like thousands of other companies — including a majority of the Fortune 500 — TransPerfect was incorporated in Delaware, in part to take advantage of the state's Chancery Court and its vast experience in handling business disputes. That led Elting to ask the Delaware court to appoint a custodian to break up the company to settle her dispute with Shawe.
Shawe launched a highly visible public relations campaign to prevent the sale of the company, and he called on Delaware lawmakers to change state law to stop it. Despite several rallies with TransPerfect workers at Legislative Hall in Dover, the lobbying efforts did not succeed.
In May, the Delaware Supreme Court approved the Chancery Court order to auction off the company. Shawe won the auction with a bid of $770 million.
Unhappy with the court's handling of the case, Shawe announced this week that TransPerfect has changed its corporate home to Nevada, encouraging other companies to consider doing the same.
"For many years, most companies, including ours, considered Delaware the default option for incorporation. But times and circumstances have changed. Other states, Nevada chief among them, now represent compelling alternatives," Shawe said in a statement.
The statement goes on to blame Chancery Court's handling of the TransPerfect case for Delaware's lower ranking in the U.S. Chamber of Commerce business litigation survey. In 2015, the state had been ranked first, but the 2017 survey puts Delaware at 11th.