Traffic nightmare for Delaware drivers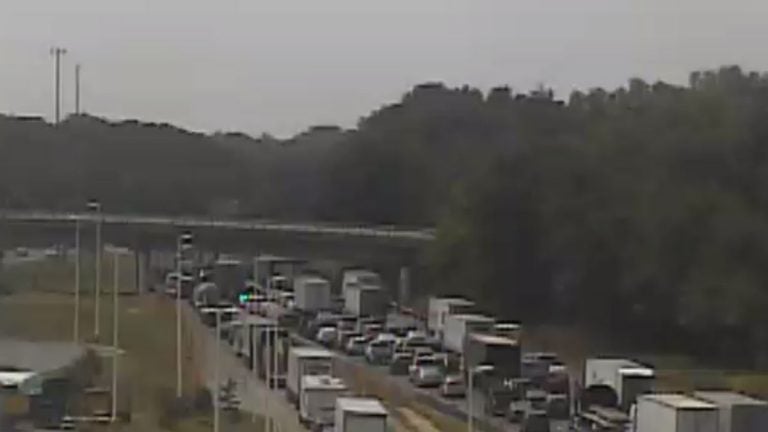 All southbound lanes of I-95 near the Maryland state line have been reopened.
An earlier tractor-trailer accident on the interstate near Delaware Rte. 896 has been cleared.
***Original story***
Adding insult to injury, drivers are dealing with a second tractor-trailer accident on I-95 this morning, this time in the southbound lanes.
The accident is on I-95 SB near Delaware Rte. 896, the last exit before you get into Maryland. Only one lane is open for traffic to get through the scene and delays are building.
There's word of injuries, but details are still coming in from Delaware State Police.
Meanwhile, northbound drivers have been stuck in traffic all morning after a tractor-trailer carrying 40,000 blank pennies spilled its load on the interstate at I-295, where traffic splits off towards the Delaware Memorial Bridge.
Ironically, these traffic troubles in New Castle County come as AAA Mid-Atlantic released a report showing Americans spend an average of more than seven 40-hour work weeks driving each year.
We may need to add to that tally after Thursday's nightmare commute.