Three officials step down from financially troubled Colwyn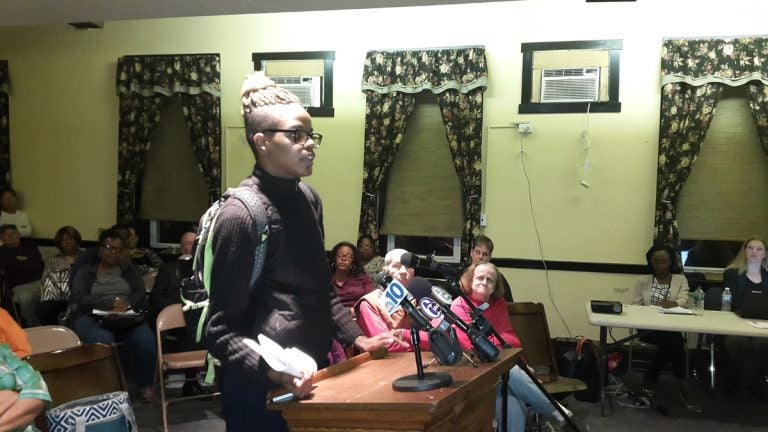 In one day, Colwyn, a teeny, tiny borough a stone's throw from Southwest Philadelphia, lost its mayor and two council members.
Councilmen Paul Meuse and Jesse Brundage as well as Mayor Michael Blue resigned Thursday as a ploy to push the already reeling municipality further into state control.
In May, Pennsylvania declared Colwyn, a borough that's smaller than half a square mile, to be "financially distressed." Under a law called Act 47, the state can step in and help municipalities with extraordinary debts or service-delivery problems, providing counsel and sometimes special financing.
Councilman Paul Meuser said he resigned in hopes it would push the state to take over Colwyn and strip power from the rest of council.
"I believe council's going in the wrong direction," he said. "We actually need help from the state as far as Act 47 bailout, with receivership," he said. Receivership goes a step further than Act 47 controls, allowing the state to appoint a "receiver" to run a city that can't manage itself. So far, only Harrisburg has found itself in that position even though many municipalities are "distressed" under Act 47.
Receivership is "possible," but not the goal, said Stephen P. Mullin, a president and principal of Econsult Solutions, a group that does consulting work for local governments.
As a part of Act 47, the state sent Econsult Solutions into Colwyn, to examine how such a small government could end up with a negative fund balance of more than $400,000 for 2015. What they found was "chaotic" borough administration, and an utter disregard for financial record-keeping, according to the financial recovery plan that followed.
"There wasn't anything there," said Mullin. "We literally had to go back to the checks and the deposits" to parse out how much money the borough takes in and sends out. He said the borough doesn't have a structural deficit, meaning it takes in enough money to break even.
In other words, the deficit stemmed from a managerial problem.
"Certain council members had their hand in the till," said Meuser. The Delaware County District Attorney's office has seized some of Colwyn's records and is conducting an investigation.
The remaining members of the borough council have until November 30th to vote on a financial recovery plan, which calls for hiring a borough manager, selling the sewer utility to DelCORA, better code enforcement and implementing a financial management system.
About 40 Colwyn residents gathered at the borough hall on Thursday to give their feedback on the plan. Econsult will incorporate that feedback into the plan.
If council members rejects it, they will have 14 days to submit their own plan. Only if Econsult and Colwyn are unable to agree on a path to recovery will receivership become a possibility.