Presidents Day celebrations, 'Disney 100' exhibit, Talisk, and Ice Fest in this week's 'Things To Do'
Feb. 16 - Feb. 19: Black dance tribute in Del., "Disney 100" exhibit in Philly, and "The Wild Party" in South Jersey are among weekend event highlights.
Listen
6:21
Thank goodness it's a long weekend as the Delaware Valley continues to recover from our Super Bowl loss. Grieving takes time but we're sure the Birds will fly high again. Presidents Day means the National Constitution Center and the Museum of the American Revolution offer holiday-themed programming, and at the Forrest Theater, the national tour of "1776" kicks off. An exhibit celebrating Disney's 100th anniversary also debuts in Philly at the Franklin Institute.
Arts & Culture | Comedy | Expos | Food & Drink | Outdoors | Kids | Music | Delaware | New Jersey
Arts & Culture
Presidents Day
View this post on Instagram
Where: Various venues
When: Through Monday, Feb. 20
How much: Various prices
It makes sense that the city goes big for Presidents Day, as Philadelphia was once the nation's capital. George Washington, the first president of the U.S., lived in the President's House that once stood on Market Street. The National Constitution Center has a full day of programming scheduled for Monday, as does the Museum of the American Revolution. On Sunday, the Washington Crossing Historic Park celebrates Washington's birthday with various children's activities, including a sing-along.
1776
It's doubtful that the founding fathers ever thought they'd one day be portrayed by people who identify as female, trans, or nonbinary. But in the contemporary reimagining of the Tony Award-winning musical "1776," that's the case. The show covers the historic year as the creators of the Declaration of Independence debate over the nation's new constitution. The repercussions of that debate would shape American history for centuries to come. Setting it to music ensures that the story is more accessible than what you'd normally find in a history class.
Negro Ensemble Company: Mecca is Burning
The Negro Ensemble Company has advanced the work of Black playwrights, directors, and actors since its inception in 1967. As the 2022-23 PennLive Arts artists-in-residence, they developed the play "Mecca is Burning," which makes its world premiere debut this week. Set in Harlem, it uses poetry to showcase four families navigating the challenges of our contemporary social climate.
Comedy
Stand Up!
TikTok star, playwright, and artist-in-residence Che Guerrero brings his talents and a few friends to the Esperanza Arts Center for a night of standup comedy appropriately called Stand Up! He joins Rojo Perez, Laura Bolivar, and Jesse Pedraza for the bilingual comedy show. It takes place both in person and via livestream, where you can pay as you wish.
Expos
Philly Chocolate, Wine & Whiskey Festival
Where: The Greater Philadelphia Expo Center, 100 Station Ave. Oaks, Pa.
When: Saturday, Feb. 18, 11:30 a.m. – 9 p.m.
How much: $65 – $90
If chocolate, wine, and whiskey are some of your favorite things (and if not, we can't be friends) then the Philly Chocolate, Wine & Whiskey Festival is where you'll want to be. The festival includes a tasting glass, samplings of sweet and savory treats, a new boozy milkshake every hour, and unlimited samplings of wine, whiskey, and other spirits. VIP tickets will get you early access, a private area for socializing, and access to premium tastings.
Philadelphia Wedding Expo
If you're going to the chapel and you're gonna get married anytime soon, you'll need help. The Philadelphia Wedding Expo showcases vendors who handle all aspects of the event for the happy couple — from wedding planners to photographers, venues, and invitations. Over 100 exhibitors will offer their services in the stadium's heated, indoor Hall of Fame Club. The expo includes prizes and special day-of-show sales. Parking is free.
Food & Drink
6th Annual Chili Cook-Off
Where: The Warehouse on Watts, 923 N. Watts St. 
When: Saturday, Feb. 18, 1 p.m. – 4 p.m.
How much: $30
If you make the best chili in town, your efforts can be rewarded with cash and prizes at the 6th Annual Chili Cook-Off.  Self-proclaimed foodie Gina Gannon of 6ABC hosts for the fifth time. If you're not a cook, no problem, you can still go and sample some of Philly's best chili. It's all for a good cause — this year, organizers are raising funds for The Philly Unknown Project, which provides resources and assistance for those experiencing homelessness.
Outdoors
Ice Festival
Where: Dilworth Park, 1 S. 15th St.  
When: Saturday, Feb. 18, 1 p.m. – 7 p.m.
How much: Free, but skating is ticketed
Depending on who you are, the lack of snow and ice so far this winter is either a welcome or daunting shift. Good news for you cold-enthusiasts,  current forecasts for this weekend's Ice Festival indicate more wintry-leaning temps, which should help preserve the dueling ice carving demonstrations and the debut of a baby grand piano made entirely of ice (obviously). The night ends with what can be assumed to be a chilling performance from the Philly POPS. For once, we're hoping it's going to be freezing outside.
Beards on Ice
Where: Independence Blue Cross RiverRink Winterfest, 101 S. Christopher Columbus Blvd. 
When: Friday, Feb. 17, Thursday, Feb. 23, and Friday, Feb. 24, 8 p.m., Family Skate Saturday, Feb. 18, and Saturday, Feb. 25, 10 a.m.
How much: $20 – $35, pay-what-you-decide tickets available at the door
Nothing will stop the Bearded Ladies from entertaining even when the warm temperatures threaten to dampen their "icecapades." They're hosting "Beards on Ice," a comedic cabaret heading to the RiverRink's Winterfest. You can catch two versions of the campy costumed show. The evening performances include PG-13 plus themes, while the morning Family Skate is better suited for younger children. (A note: If you're already at the rink, you can see the show, but it's standing room only.)
Kids
Disney 100: The Exhibition
Grab your Mickey ears! Disney celebrates its 100th anniversary with "Disney 100: The Exhibition" making its world premiere in Philadelphia this month. Founded in 1923, the company is arguably the best-known entertainment corporation in the world. The exhibit includes items from the hundreds of movies, TV shows, and theme parks sure to wow kids, Disney adults, and even the casual viewer. More than 250 artifacts, artworks, costumes, and props from the brand's storied history will be on display throughout the summer.
Jurassic World Live Tour
The Mesozoic Era ended many hundreds of millions of years ago, yet it's having a renaissance in contemporary times. Most notably in the "Jurassic Park" series and its sequel trilogy, "Jurassic World." The franchise is now hitting the road in the Jurassic World Live Tour. The show gives dino-fans an up-close look at moving, roaring, prehistoric beasts in a simulated jungle that could nearly fool you as the real thing.
Music
Talisk
They may be from Scotland but Talisk has become one of Philly's favorite groups. The trio played three consecutive years of the Philadelphia Folk Festival and the Philadelphia Folksong Society is bringing them back for a performance in the 'burbs. Moshen Amini, Hayley Keenan, and Graeme Armstrong combine their respective talents on concertina, guitar, and the fiddle to create an eclectic music mix in a dynamic live show.
Get Up Stand Up: An Encyclopedia of Soul
The Philly POPS is facing some hardships as of late — but, as they say in the biz, the show must go on. "Get Up Stand Up: An Encyclopedia of Soul " with vocalist Joshua Henry of "Hamilton" fame, moved to the Met Philadelphia after the POPS' eviction from The Kimmel Center. Guest conductor Rickey Minor will join Henry for a run through the classic soul songbook that includes "Let's Get It On," "A Change is Gonna Come," and "I Heard It Through the Grapevine." An original instrumental performance aligned with the theme will open the shows. Read here if you purchased tickets for this rescheduled show's prior dates. 
DVSN: Working on My Karma Tour
Where: The Fillmore Philadelphia, 29 E. Allen St.
When: Saturday, Feb. 18, 8 p.m.
How much: $35
Canadian singer Daniel Daley and producer Anthony Paul Jefferies, better known to fans as Nineteen85, join forces in DVSN. Since 2016, the duo has released four studio albums on Drake's OVO label. The latest, "Working on my Karma," was released last year. Philly is one of the first three tour stops in support of it.
Res
A blend of rock, soul, funk, and alternative R&B propelled Res' 2001 single "They Say Vision" to classic status. But its success failed to sustain the Philly-based singer/songwriter's career at mainstream levels, and a label merger led her to seek the indie route where Res continues to grind, releasing new music via her social media platforms. She's performing this weekend to showcase it.
Delaware
Suite Blackness: Black Dance in Cinema
Where: Resident Ensemble Players, 110 Orchard Rd., Newark, Del.
When: Thursday, Feb. 16, Friday, Feb. 17, 7:30 p.m., Saturday, Feb. 18, 2 p.m.
How much: $15 and up 
Dance and film collide in "Suite Blackness: Black Dance in Cinema" based on classic Black cinema from the past to the present day. Writer, director, and narrator Hassan El-Amin collaborated with Lynette Young Overby, the University of Delaware's director of the Community Engagement Initiative and founding director of the Partnership for Arts & Culture. They worked with 12 choreographers and two composers in partnership with UD's Resident Ensemble Players to create performances that include tributes to legendary dancer Bill "Bojangles" Robinson, Josephine Baker, and "The Wiz."
New Jersey
The Wild Party
Where: The Eagle Theater, 208 Vine St., Hammonton, N.J.
When: Through Sunday, Feb. 26
Based on the 1926 narrative poem by Joseph March, "The Wild Party" takes place in a New York City apartment in the Roaring Twenties. Tumultuous lovers Queenie and Burrs throw a party so wild it demands the play's title, but fail to consider the deadly consequences of their volatile relationship. For the stage version of "The Wild Party," attendees are encouraged to wear vintage clothing and can pay extra for the immersive VIP experience, which gives you a literal front-row seat to the drama.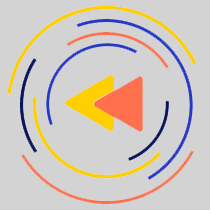 Saturdays just got more interesting.
WHYY is your source for fact-based, in-depth journalism and information. As a nonprofit organization, we rely on financial support from readers like you. Please give today.