Philly Auto Show, NoLibs Restaurant Week, Chestnut Hill On Ice, and G. Love in this week's 'Things To Do'
Jan. 26 - Jan. 29: Philly Auto Show, Spokey Speaky in Del., and Fire & Ice Festival in South Jersey are among weekend event highlights.
Listen
6:10
Curling appears to be becoming a much more popular pastime as two winter festivals, South Jersey's Fire & Ice Festival and Chestnut Hill on Ice, are featuring the Olympic sport. If that doesn't excite you, and music is more your speed, at least three tribute bands are in the area, paying homage to Bob Marley, The Rolling Stones, and yes, the late, great Prince.
The Philadelphia Auto Show revs up at the convention center; and the Philadelphia Eagles kick off at the Linc in hopes of pulling out the NFC championship win.
Arts & Culture | Sports | Outdoors | Kids | Shows/Expos | Music | Comedy | Food and Drink | Delaware | New Jersey
Arts & Culture
A Soldier's Play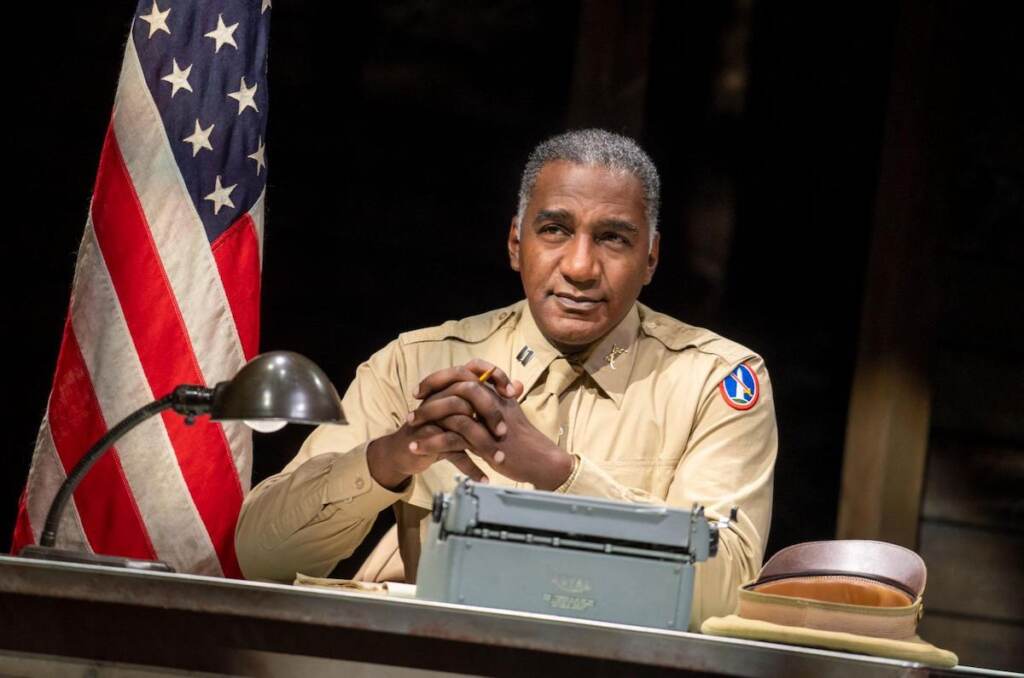 Charles Fuller won a Pulitzer Prize in 1982 for A Soldier's Play, which was turned into a movie starring Howard Rollins, Adolph Caesar, Denzel Washington, and Patti Labelle in 1984. Fuller, a Philly native, also wrote the screenplay about a homicide in a segregated military unit in 1944. When Master Sgt. Vernon Waters is shot to death, it falls on a Black JAG officer to investigate. Veteran Broadway star Norm Lewis stars in the latest revival of the play which is on a national tour through the 2022-23 theater season.
The Last Parade
It's 1991 in Kyiv, Ukraine: A Jewish family is contemplating whether they should stay put, or emigrate to America. Thorny questions arise in Stephanie Satie's play, "The Last Parade", as the family tries to navigate a better life. With obvious similarities to the current war in Ukraine, it should shed some light on the historic conflict between Russia and the embattled nation. In February, on Speaker Saturdays, Satie, director Seth Rozin, and actor Leah Walton will host post-performance discussions, and on Speaker Sundays, various guests are scheduled to further explore the themes of the show.
Clyde's
Where: The Arden Theater, 40 N. 2nd St. 
When: Thursday, Jan. 26 – Sunday, March 12
How much: $31 and up
Two-time Pulitzer Prize-winning playwright Lynn Nottage brings her prodigious talents to Clyde's, a comedic play about a group of formerly incarcerated workers on a quest to create the perfect sandwich. The workers may be chafing under a tyrannical boss but feeding the truckers who rely on their meals while traveling across Pennsylvania becomes a shared mission.
Lunar New Year Celebration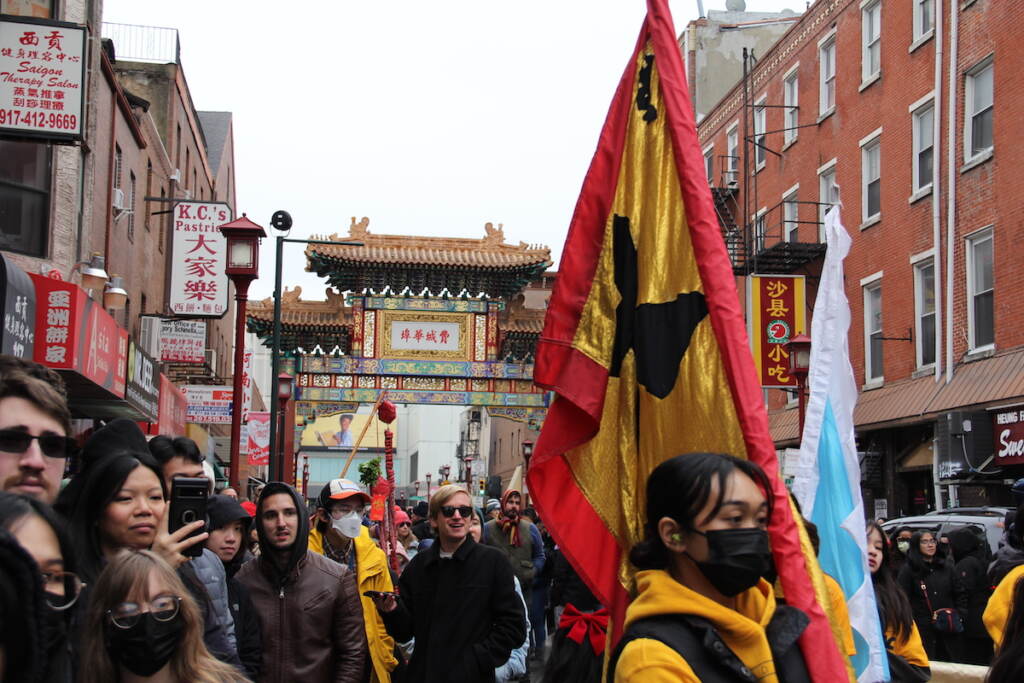 Celebrate the "Year of the Rabbit" at The Free Library's Lunar New Year Celebration at the main branch. It includes music and dance performances, a children's Taekwondo demonstration, a fashion show, martial arts, Chinese opera, and more. The Free Library is hosting the all-ages event in conjunction with the Pennsylvania Asian Institute.
Sports
The Philadelphia Eagles vs. the San Francisco 49ers
As you might expect, the Eagles NFC championship game is officially sold out. Your best bet, if you want to cheer the Birds on in person, is to try your hand at designated resellers like StubHub.  Just be cautious, there's a scammer born every minute and a sucker to keep them in business. Don't be that person. Tickets are going for well over listed prices, including standing room only starting upwards of $600. For that price, you could always invite some friends over, buy some Eagles gear, supply a full spread of food, and still have money left over. A handful of bars and restaurants around Philly are also offering special deals during game time. But if you have to be there, we get it! Just be prepared to pay up for the privilege.
Outdoors
Chestnut Hill on Ice
When: Friday, Jan. 28, 5 p.m. – 8 p.m., Saturday, Jan. 29, 11 a.m.- 6 p.m.
How much: Free, pay as you go
The storied borough of Chestnut Hill hosts the annual Chestnut Hill on Ice event which brings winter activities to the forefront. Along with ice sculptures, an ice bar, and an ice bonfire, this year's event premieres street curling, which you can register to play in advance or in person day of. (Thirty minutes of group play for the winter sport requires a fee.) Chili specials, retail discounts, live music, and other events, including photo ops with an Ice Princess and her BFF, are happening as well.
Kids
Dinos After Dark
Where: Academy of Natural Sciences of Drexel University, 1900 Benjamin Franklin Pkwy. 
When: Friday, Jan. 27 – 4 p.m. – 8 p.m.
How much: Pay as you wish, suggested donation, $10
It's been millions of years since dinosaurs last roamed the earth, but luckily replicas exist to give us modern humans a glimpse back in time to the Mesozoic era. More than 30 creatures, including a Tyrannosaurus Rex, are on display at the Academy of Natural Sciences's Dinosaur Hall. You and the kiddos can check them out at Dinos After Dark, an event that includes access to all the exhibitions, including the museum's latest, Microsculpture: The Insect Portraits of Levon Biss.  Kids can search for fossils in the museum's interactive Big Dig and see them being prepared for display. The best part of all? Dinos After Dark is pay-as-you-wish, so bring all the kids you can manage.
Shows/Expos
Philadelphia Auto Show
Where: Pennsylvania Convention Center, 1101 Arch St. 
When: Friday, Jan. 27 – Sunday, Feb. 5
How much: Children 6 and under free, 7-12 and seniors, $11, $17 for adults
Philadelphia Auto Show is back! The annual car show gives enthusiasts the chance to see, sit inside, and poke under the hoods of the latest models of cars and trucks from more than 20 brands. Both Dodge and Jeep are set to demonstrate their respective off-road capabilities as part of Rides and Drives, which also includes an extended e-track for electric cars from Ford, Nissan, Toyota, and Volkswagen. Or head over to Custom Alley to find out what goes into making those personalized rides (like NBA star Luka Dončić's $250K custom Apocalypse Hellfire version of the Jeep Gladiator). There is also an option to sign up to test drive selected cars on streets near the convention center.
Reel Life Expo
Where: Majestic Hall, 800 W. Olney Ave. 
When: Saturday, Jan. 28, 11 a.m. – 5 p.m.
How much: Free, pay as you go
Wellness is not just a new year's resolution, it's a year-round priority. So take advantage of the Reel Life Expo, a health and wellness event. The expo has a lot to offer; including more than 35 fitness, health, and lifestyle vendors, workshops on mental health and group yoga sessions, along with two discussion panels. Games and competitions are scheduled and parking is free at the venue.
Music
Candlelight: A Tribute to Adele
Where: Bok Auditorium, 1901 S. 9th St. 
When: Saturday, Jan. 28, 6 p.m. and 8:30 p.m., also Friday, March 31 and Friday, April 21
How much: $45, $50 and $55  
Adele's music is given the "Candlelight" treatment with a string quartet playing the Grammy winner's best hits including "Rolling in the Deep," "Set Fire to the Rain," "Rumor Has It," and "Someone Like You," among others in a 65-minute set. This is the first of three concerts featuring Adele's music; upcoming events include a tribute to Beyoncé, Amy Winehouse, Billie Holiday, and the legends of R&B and jazz. Musicians and venues vary but all shows are done by candlelight.
Della Mae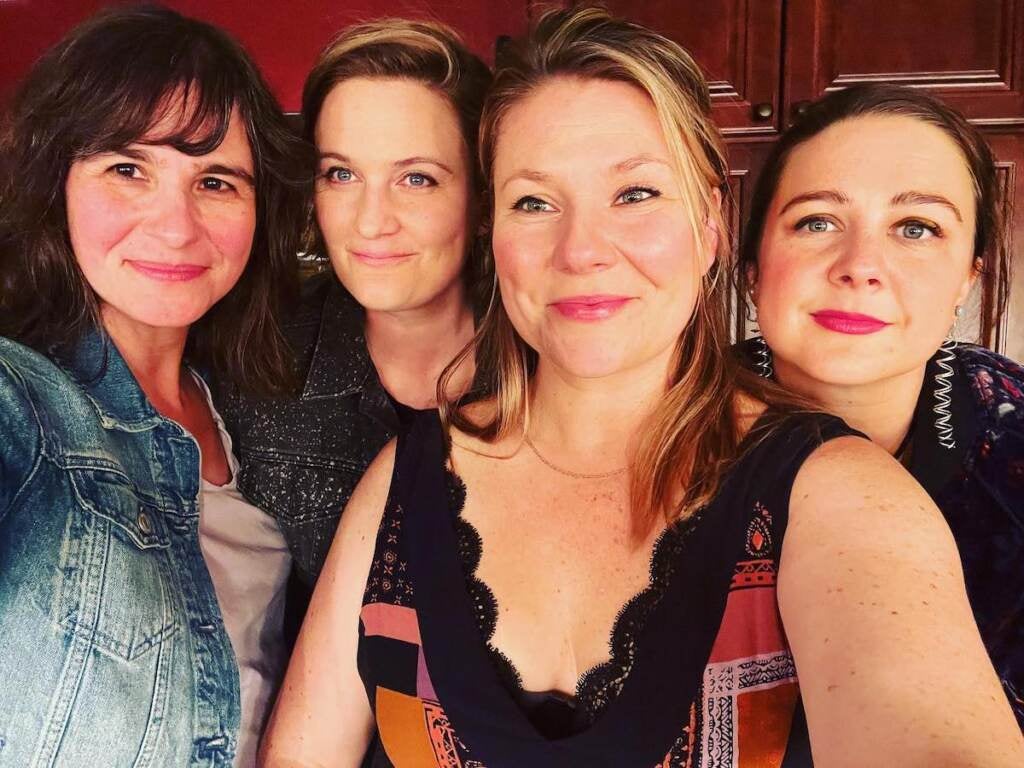 Where: Philadelphia Folksong Society, 6156 Ridge Ave. 
When: Sunday, Jan. 29, 7 p.m.
How much: $24 in advance, $30 at the door
Della Mae sweeps into town this weekend. The Grammy-nominated all-female bluegrass band has an unusual origin story. First, they formed in Boston, not the first city you'd associate with the genre. Second, they're all women, something co-founder and two-time national fiddling champion Kimber Ludicker thought would be cool. Turns out she was right, as the group earned a Grammy nomination for their second album "The World Oft Can Be." Now they're making a tour stop in Philly to support their latest release, "Family Reunion." Ludiker will host a pre-show chat at 6 p.m.
Brown Sugar Rolling Stone Tribute Band
The Rolling Stones have been going strong for 50-plus years thanks to co-founders Keith Richards and Mick Jagger. So it's no surprise they have a devoted following and a number of tribute bands, including at least two with the Brown Sugar moniker. The local Brown Sugar is unique in that several members are African American, including lead vocalist Pauline Houston McCall. They're performing at City Winery so expect a run of Stones' classics including "Start Me Up," "Beast of Burden," "Honky Tonk Woman," and more.
G. Love & Special Sauce
G. Love & Special Sauce are the beloved Philly-grown group that combined the sounds of the city into their own gumbo of hip-hop, soul, rock, and blues. The indie band has released seven studio albums over the last three decades, along with five solo projects for G. Love, born Garrett Dutton, and several EPs. G. Love & Special Sauce are performing at the TLA in support of the 2022 release "Philadelphia Mississippi." The project marries Delta blues to Love's Philly sound, incorporating collaborators Tikyra Jackson, Cam Kimbrough, and R.L. Boyce, along with rappers Speech, Schooly D, and Freddie Foxxx.
Marshall Charloff: The Purple Xperience
Prince was known for his superb musicianship and funky live performances, living by the credo "real music from real musicians." Prince tribute bandleader Marshall Charloff has received rave reviews as the frontman for The Purple Xperience since its inception in Minneapolis in 2011. Aside from Charloff's impressive musical chops, The Purple Xperience boasts a bonafide member of Prince's purple universe — keyboardist Matt "Doctor" Fink, who toured and played with Prince for over a decade.
Comedy
Love's a Joke
Comedy is even better when it's shared. That's the premise of the "Love's a Joke"  tour which Russian-born comedian Vicky Kuperman created along with her husband, standup veteran Max Cohen. They join Missy and Jeremy Hall who, along with a rotating cast of comedians and comedian couples, attempt to find humor in dating, marriage, sex, and divorce.
The Perfect Latino
Is anyone perfect? Certainly not comedian Javier Ávila, whose one-man show "The Perfect Latino" pokes fun at the stereotypes and expectations of Latinos. Ávila's first show "The Trouble with My Name" explored similar themes of representation and identity. If being a successful comedian weren't enough, he's also an acclaimed poet, author, and educator who was named Pennsylvania's Professor of the Year in 2015, the only Latino professor ever so honored. The author of 11 books, his most recent, "El antagonista" was released last year.
Food & Drink
Northern Liberties Restaurant Week
Where: Various venues
When: Friday, Jan. 27 – Sunday, Feb. 5
How much: $10 and $15 multi-course, prix-fixe lunch, $15, $25 and $40 dinner.
Saving money on dining out is a must if you're a foodie or just someone who likes to eat. That's why restaurants periodically do restaurant weeks hoping that temporary discounts will ultimately lead to full-price paying customers. Northern Liberties Restaurant Week offers $10 to $15 lunches and $15-$40 dinners at more than 20 restaurants. The prices extend to dining in, takeout, and delivery (fees not included).
Delaware
Spokey Speaky
Where: The Queen Delaware, 500 N. Market St., Wilmington, Del.
When: Friday, Jan. 27, 8 p.m.
How much: $18
Bob Marley would have celebrated his 78th birthday this year. Legend has it that his last words were "Money can't buy life," which aligns with the ethos he shared in his music. Spokey Speaky pays homage to the reggae superstar and his legacy at their 11th annual Bob Marley birthday concert. The band says they've played 103 different songs since they started doing the shows, so expect a combination of Marley's most-known recordings as well as some deep cuts.
New Jersey
Fire & Ice Festival
Where: High St., downtown Mt. Holly
When: Saturday, Jan. 28, 10 a.m. – 4 p.m.
How much: Free, pay as you go
Mt. Holly's 30th annual Fire & Ice Festival should be extra celebratory as the festival returns for the first time after COVID and the blizzard of '22 derailed it the last two years. The event includes the annual Chili Cook-Off with a $250 first prize, a curling demonstration, fire truck rides, a visit from the Jersey Sands sled dogs, a cupcake contest, and s'mores sales at the Old Schoolhouse, which serves as a warming space during the fest.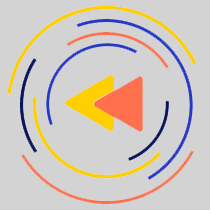 Saturdays just got more interesting.
WHYY is your source for fact-based, in-depth journalism and information. As a nonprofit organization, we rely on financial support from readers like you. Please give today.