Philadelphia Flower Show, Philly Fashion Week, First Friday at the Barnes, and Trombone Shorty in this week's 'Things To Do'
March 2-5: Trombone Shorty in Del., Philadelphia Flower Show, and Haddonfield Restaurant Week in South Jersey are among weekend event highlights.
Listen
4:24
Get ready Philly… two of the year's flagship events are happening this weekend. The Philadelphia Flower Show, the nation's longest-running event of its kind, starts on Saturday, and a design competition kicks off Philly's Fashion Week events. Blues queen Shemekia Copeland comes to the 'burbs and New Orleans jazz king Trombone Shorty brings the brass to Wilmington. Two exhibits featuring artists working in varied mediums open this week.
Special Events | Arts & Culture | Food & Drink | Kid-Friendly | Comedy | Tours | Music | Delaware | New Jersey
Special Events
Philadelphia Flower Show
For horticultural aficionados, it's the most wonderful time of the year. The Philadelphia Flower Show returns indoors to the Pennsylvania Convention Center after two years outside at FDR Park. Along with flower displays and designs are special events including the annual "Flowers After Hours" gala, potting party workshops, Breakfast at the Flower Show with Iftikhar Ahmed, early morning tours, a live butterfly exhibit, and daily live music performances curated by Philly's own Snacktime. 
Philadelphia Fashion Week
It's time to bring out your Gucci, your Loewe, and your Telfar for Philadelphia Fashion Week, the city's biggest fashion event. Aspiring designers will go head to head on Thursday for the opening competition at Fashion District. The two main events Runway I on Saturday and Runway II on Sunday will both be held at Live! Casino and Hotel. The weekend includes an opening reception and two afterparties as well as a fashion panel. Confirmed designers include Dell Scott, Hester Sunshine, J Pratt, Paragon Charisma, Verdict Still Out, Sarah Tremain, and Khangle Men. 
Arts & Culture
The Sleeping Beauty
The classic Tchaikovsky ballet "The Sleeping Beauty" is now among the canonical works. But in the legendary composer's lifetime neither "Swan Lake" nor "Beauty" brought him the accolades they would earn after his death. A century later, both are performed annually around the world as the staples of any classic repertoire and are appreciated by generations of ballet lovers. The Philadelphia Ballet's Artistic Director Angel Corello adds his vision to the original choreography by Marius Petipa and Lev Ivanov.
Henry Taylor: Nothing Change, Nothing Strange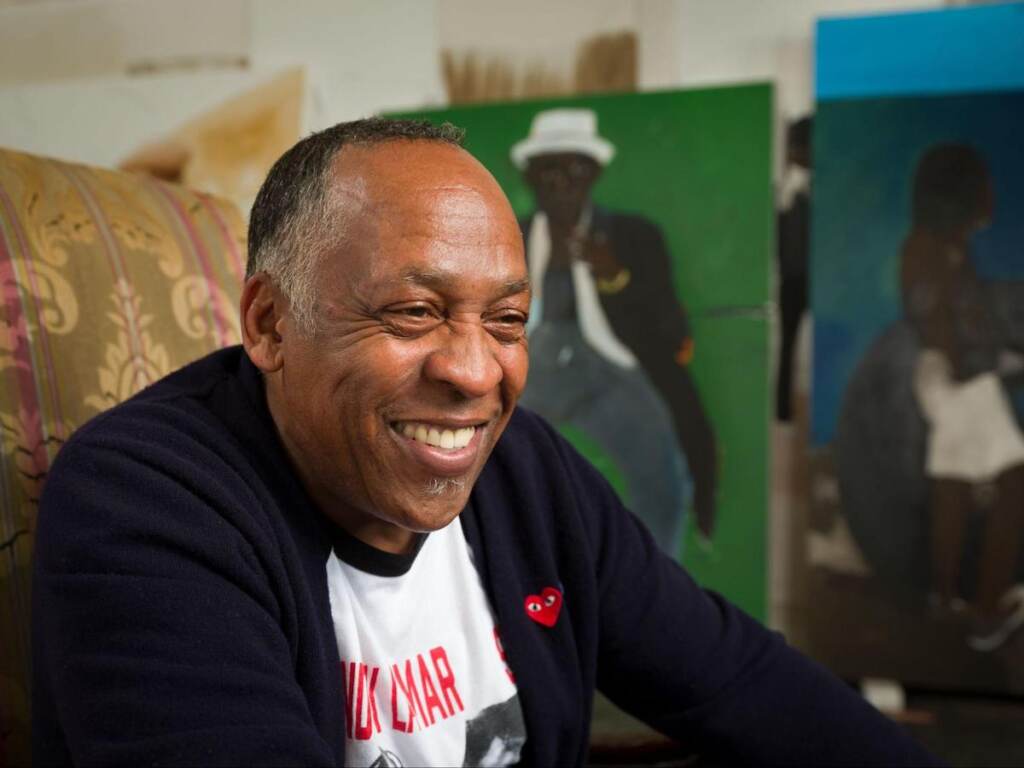 Working in textiles is a daunting task as it's not as malleable as paints, charcoal, and other implements. It requires artistic vision coupled with machines like looms, or weavers who work by hand to bring the piece to life. No one understands this better than Henry Taylor, as paint is the medium he normally works in. But as an artist-in-residence for the last eighteen months at the Fabric Workshop & Museum, Taylor created tapestries, textiles, and found-object mixed media for his exhibit, "Henry Taylor: Nothing Change, Nothing Strange" opening this week.
Greystone Hall Presents The Manor
If you've ever driven around Los Angeles you've likely bypassed Doheny Drive, which runs through West Hollywood and Beverly Hills. It was named for '20s oil tycoon Edward L. Doheny who built Graystone Manor for his son Ned. Unfortunately, Ned was killed in a still murky murder-suicide inside the mansion in 1929. In 2002, the home became the venue for "The Manor," a play about the murder that become L.A.'s longest–running theater production. West Chester's Graystone Hall stands in for the West Coast mansion in the local production.
First Friday: Black Pearl Chamber Orchestra
Nominated for six Oscars this year, including Best Actress and Best Picture, the movie "Tàr" put female conductors in the spotlight, albeit a non-flattering one. When Jeri Lyne Johnson, the founder of the Black Pearl Chamber Orchestra, makes headlines, they're positive ones, as she's one of few Black female orchestra conductors in the world. To kick off Women's History Month she'll bring Black Pearl to the Barnes for a First Friday event incorporating music, dance, art, and good vibes all around.
First Fridays: Plants, Potions and Poisons
If you're looking for an evening to indulge your inner science nerd, the Science History Institute is just the place. Their First Friday event "Plants, Potions and Poisons" provides a preview of their digital exhibit on the Victorian-era fascination with poisons, using Sherlock Holmes books as an example. Included is a look at the center's rare book collection featuring deadly plants, and a nurse's drug kit that includes some killer potions.
The Mashrabiya Project
Mashrabiya is an architectural screening element often used in or on buildings that are mostly seen in Islamic nations and North Africa. Both decorative and practical, mashrabiya have been around since ancient times and were often used to cool off and define spaces. In recent years, they have drawn renewed interest given their role in sustainability. The Mashrabiya Project at the Museum for Art in Wood commissioned new mashrabiya from a group of female artists from the Muslim world.
Food & Drink
Media Restaurant Week
Who says you can't find fine dining in the 'burbs? Media has entered the chat with their spring Restaurant Week. Participating restaurants of various cuisines include Ariano, Fellini Cafe of Media, TWO Fourteen, and neighborhood fave Sligo. Discounts for eat-in and takeout dining include prix fixe three-course dinners from $35 to $50 and various other specials.
Kid-Friendly
All Hands on Deck
Yes… and Collaborative Arts (YACA) first premiered its original musical "All Hands on Deck" in 2012 starring young actors ages 10-18. The family-friendly musical explores what happens when imaginary friends abandoned by kids who once believed in them join Captain Popadapolous to cruise around the world. This weekend, five performances take place at Venice Island, a 250-seat performance space and community center that prioritizes inclusive programming.
Comedy
This Week Sucked: A Comedic Exploration of Your Crap Week
Now Ambler can enjoy what audiences in Los Angeles already have — the chance to decompress a horrible week in comedic fashion. Think of "This Week Sucked" as "Story Slam" meets "An Evening at the Improv." Cast members will act out scenes based on audience stories of toxic bosses, entitled kids, breakups, hookups, involuntary celibacy, and whatever else had you looking for a Xanax, or an axe, this week.
Tours
Sisterhood Sit-In Tour: The Rebel Rides
Harriet's Bookshop is behind the Sisterhood Sit-In Tour: The Rebel Rides, which takes women to literally sit in six Black-female-owned businesses. Hopefully, that leads to patronizing the businesses, which include the bookstore. A two-hour tour is planned with three different time options every Saturday through the end of the month.
Music
Shemekia Copeland & James Pace Band
Award-winning blues artist Shemekia Copeland won the 2021 Blues Artist Award as the B.B. King Entertainer of the Year. The five-time Grammy nominee grew up in Harlem and New Jersey but got her blues pedigree from her father, Texan-born guitarist and vocalist Johnny Copeland. She's released ten albums since her debut "Turn the Heat Up" in 1998 and is  performing just outside of Philly in support of her most recent project, "Done Come Too Far," released in 2022.
Carla Morrison: El Renacimiento Tour
Mexican-born singer Carla Morrison sings in Spanish but her fervent love songs can be translatable to any language. The three-time Latin Grammy winner overcame what she says was body shaming and online bullying as she became more successful, and said medication and therapy helped her cope with the death of her father from COVID-19 in 2021. It's why she titled her 2022 album "El Renacimiento," loosely translated as "the rebirth." Her tour in support of the project stops in Glenside on Sunday.
Delaware
Trombone Shorty and Orleans Avenue
If you know him as Troy Andrews, chances are you grew up with him in New Orleans. But most of the world knows him as Trombone Shorty, the musician who's been playing the instrument almost since he could walk. He even has a children's book detailing his life that's been read online by none other than Angela Bassett. Earlier this month, Andrews had his own float at Mardi Gras, one of the few Black artists to have one in the annual event's storied history. He's at The Queen in support of his 2022 release "Lifted."
New Jersey
Haddonfield Restaurant Week
Eating out in Haddonfield will cost you less this weekend as the historic borough winds down its fourth annual Restaurant Week. Dinner and lunch specials include 10-20% off meals, $20-$50 prix fixe lunch and dinner specials and 15% off all to-go beers from King's Road Brewing Company. Takeout and delivery meals are included and you can even get a 10% discount from Mecha Chocolate with a restaurant receipt up to two weeks after RW ends.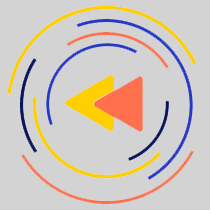 Saturdays just got more interesting.
WHYY is your source for fact-based, in-depth journalism and information. As a nonprofit organization, we rely on financial support from readers like you. Please give today.