Dave Matthews Band, Philly Mardi Gras, 'Macbeth,' and Shark Summer in this week's 'Things To Do'
July 20 - July 23: Premier League in Philly, Shark Summer in N.J., and "Macbeth" in Delaware are among the weekend's highlights.
Listen
5:44
Food and drink are the highlights this weekend, from the Barbie Pop-Up at Blondie's in Manayunk to the new patio service at coveted Philly restaurant Zahav. Delaware Shakspeare's 21st annual Summer Festival puts "Macbeth" in the park, while Art Under the Stars merges art and celebration. The Dave Matthews Band will be in Camden to support their new album "Walk Around the Moon," Philly Gumbo brings Mardi Gras vibes to town, and the Sweet Juice Fest is a music and art event created by and geared to queer creatives and their allies. Plus, non-NFL football fans can rejoice now that the Premier League has made Philly one of its stops during its U.S. summer series.
Arts & Culture | Food & Drink | Kids | Sports | Comedy | Music | New Jersey | Delaware
---
Arts & Culture
Art Under the Stars
Visual artist Jona Shreeves-Taylor created Art Under the Stars as "an art soiree celebrating life, creativity, and the connections we've made along the way." It's both an exhibit and sale that allows attendees to purchase the works of talented new artists and a dance party where like-minded creatives can fully express themselves. The dress code is "summer cocktail."
Philadelphia Belly Dance Teacher Showcase
Belly dancing is an ancient art that is said to be both Turkish and African in origin. Its popularity in the U.S. is believed to be the result of an 1893 Chicago World Fair performance by Greece-born dancer Fahreda Mazar Spyropoulos, billed as "Little Egypt." At the Philadelphia Belly Dance Teacher Showcase, some of the city's top teachers will demonstrate their talents. They will also be available to give pointers during the open dance session. The evening includes vendors offering all belly dance-related accessories, clothing, and costumes.
Family Movie Night: 'Creed III'
Where: Bartram's Garden, 5400 Lindbergh Blvd. 
When: Friday, July 21, 8:30 p.m. – 10 p.m
How much: Free
Bartram's Garden hosts Family Movie Night with an outdoor screening of "Creed III" starring Michael B. Jordan, Tina Thompson, and Jonathan Majors. The film will be preceded by a community bike ride from 3 p.m. to 6 p.m. with The Bicycle Coalition and a mask-making workshop at 7 p.m. Free bike rentals and helmets are available, along with complimentary refreshments.
Say It Ain't So
Originally a play created in workshop for the Philadelphia Fringe Festival, "Say it Ain't So" was shown to the public with minimal costuming and a script still in development. Now it's a full-fledged bilingual production from Revolution Shakespeare with actors who perform in both English and American Sign Language. An all-Black, female creative team used "Macbeth" as a starting point to explore the relationship between Sandra, a mother on the run, with her deaf sister, Renny.
---
Food & Drink
University City Dining Days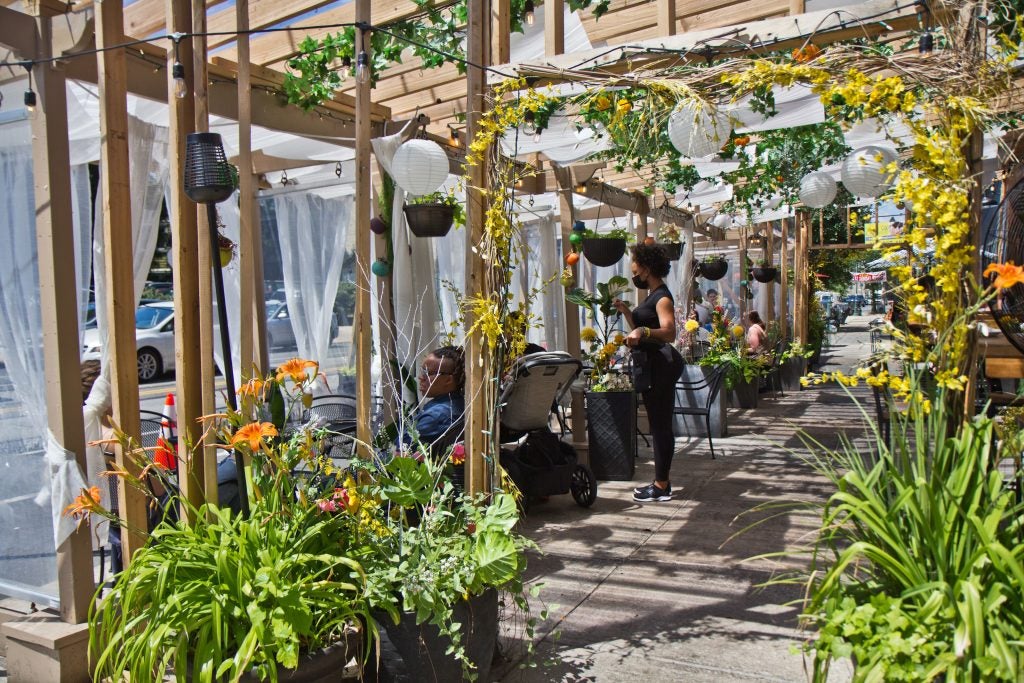 Where: Multiple venues
When: Thursday, July 20 – Sunday, July 30
How much: Prix-fixe three-course lunch and dinner menus from $20 – $40
If you've been saving up to enjoy a few meals out, this is the time to take advantage as University City Dining Days begins this week. Participating restaurants all across the culinary diaspora are offering three-course prix fixe menus that are priced at $20, $30, and $40 for the duration of the promotion. Traditional soul food spots like Booker's, Vietnamese fave NAM, and longtime Ethiopian eatery Dahlak are just a few offering alternate versions of their usual menus.
Ice Cream Festival on Filbert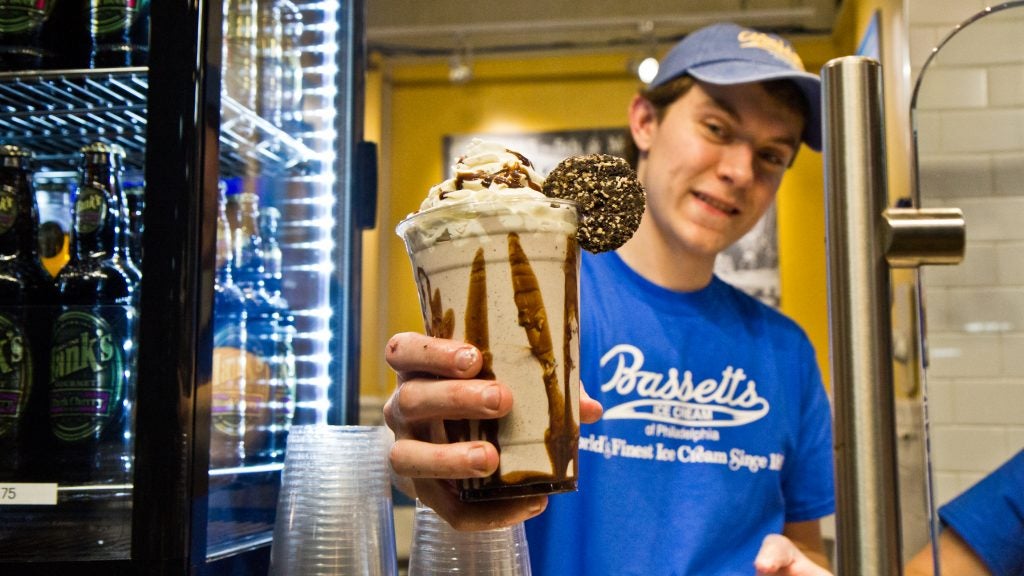 Where: Filbert Street, outside of Reading Terminal 
When: Saturday, July 22, 11 a.m. – 3 p.m.
How much: Free, pay as you go
A summer without ice cream would be miserable especially as climate change has made the season even hotter. But Bassetts Ice Cream in Reading Terminal has been holding down summers since 1861 with their handcrafted product. Their annual Ice Cream Festival returns for the first time since the start of COVID, and this year, they've invited nine other brands to join them (after almost 200 years, they're not worried about the competition!). At the free, pay-as-you-go fest, which will block off Filbert Street, you can expect multiple varieties of ice cream, kid-friendly activities, ice-cream-making demos, and Summer Santa, who'll happily pose for your Instagram photos.
Blondie's Barbie Pop-Up
View this post on Instagram
Where: Blondie, 4417 Main St.
When: Through Friday, July 28
How much: Pay as you go
Manayunk bar and bistro Blondie is embracing "Barbiecore" with their Barbie Pop-Up in honor of the movie's release. Starring Margot Robbie as the iconic doll and Ryan Gosling as her loyal partner Ken, "Barbie," directed by Greta Gerwig, opens in theaters Friday. Blondie's pink upstairs events space has a special drinks and food menu for the occasion, including Ken's Kiss frozé and Barbie's Pretty in Pink cake. The specialty menu is available during their regular business hours, but reservations are recommended.
Patio Service @ Zahav
Where: Zahav Restaurant, 237 St. James Place 
When: Tuesdays – Sundays, 5:30 p.m. – 9 p.m.
How much: Based on menu
Award-winning Israeli restaurant Zahav has long been a coveted Philly dining spot…if you can score an elusive reservation. But earlier this month, they announced first-come, first-serve patio service via a separate entrance from the main restaurant. The menu is à la carte and you can figure that there will still be high demand — but they will put you on a waitlist for the 50-seat patio. So if you plan it right, you could be one step closer to a meal there, at least while the weather permits.
Food Truck Friday
Where: Ambler Yards, 300 Brookside Ave. 
When: Friday, July 21, 5 p.m. – 9 p.m.
How much: Free, pay-as-you-go
Food Truck Friday heads to Ambler with rotating craft beer, wine, and artisanal food trucks at the monthly indoor/outdoor event that boasts more than 14,000 sq. feet of outdoor space. This weekend, food trucks include Federal Donuts, Penn Barbeque Company, and Humpty's Dumplings, along with breweries Well Crafted, Stone & Key Cellars, and Forest and Main. Kids activities, including a fitness class you can register for and a bouncy house, along with live music from Jackson Taylor Blues Co. and Sister Blue are on the schedule.
---
Kids
Kidchella
Where: Smith Memorial Playground, 3500 Reservoir Dr. 
When: Friday, July 21, 4 p.m. – 7 p.m.
Kidchella continues its monthly summer concert lineup with performers ILL Doots and Kendrah Butler-Waters. The pre-concert fun includes giveaways, art stations, and pre-headliner performances. WHYY's new children's shows "Albie's Elevator" and "The Infinite Art Hunt" will be there, too, with games, affirmations, and photo booths.
---
Sports
Premier League Summer Series
The NFL may be America's game, but around the globe, the kind of football that involves a goalie and net is the most popular sport. To the delight of soccer fans stateside, the Premier League comes to the U.S. this month for its Summer Series. On Saturday, Chelsea FC plays Brighton and Hove Albion FC, and on Sunday, there are two matches: Fulham vs. Brentford and Newcastle United vs. Aston Villa. 
---
Comedy
Godfrey
Where: Punchline Philly, 33 E. Laurel St. 
When: Thursday, July 20, 8 p.m., Friday, July 21 7:45 and 9:30 p.m.
How much: $30, $40
Godfrey has been grinding for years, achieving a level of success just short of the mainstream recognition he deserves. That said, his standup routines retain some of the edginess that mainstream comics had to filter out as cancel culture spread to the previously unassailable world of comedy. He'll be at Punchline Philly for three shows on Thursday and Friday. If you see him live and are left wanting more, you can also check him out on the NSFW "In Godfrey We Trust" podcast on YouTube.
---
Music
Amos Lee
Philly-born singer-songwriter Amos Lee took a few detours into bartending and teaching before he followed his calling to become a singer/songwriter. So it has to be a full-circle moment for the rock, soul, and folk artist to share a stage in his hometown with the Philadelphia Orchestra, which he'll do at The Mann Thursday night.
Sweet Juice Festival
The Sweet Juice Fest was born out of frustration with venues and festivals that didn't align with the values or worldviews of its four creators. They wanted to create an environment of warmth and inclusivity that they hadn't found in other spaces. So in 2022, they did, putting together the first Sweet Juice festival with eight local acts and several like-minded community organizations. Their second festival expands to nine performers, including Samantha Rise, Shamir, and Rock to the Future. 
Killer Mike and the Midnight Revival: The High and Holy Tour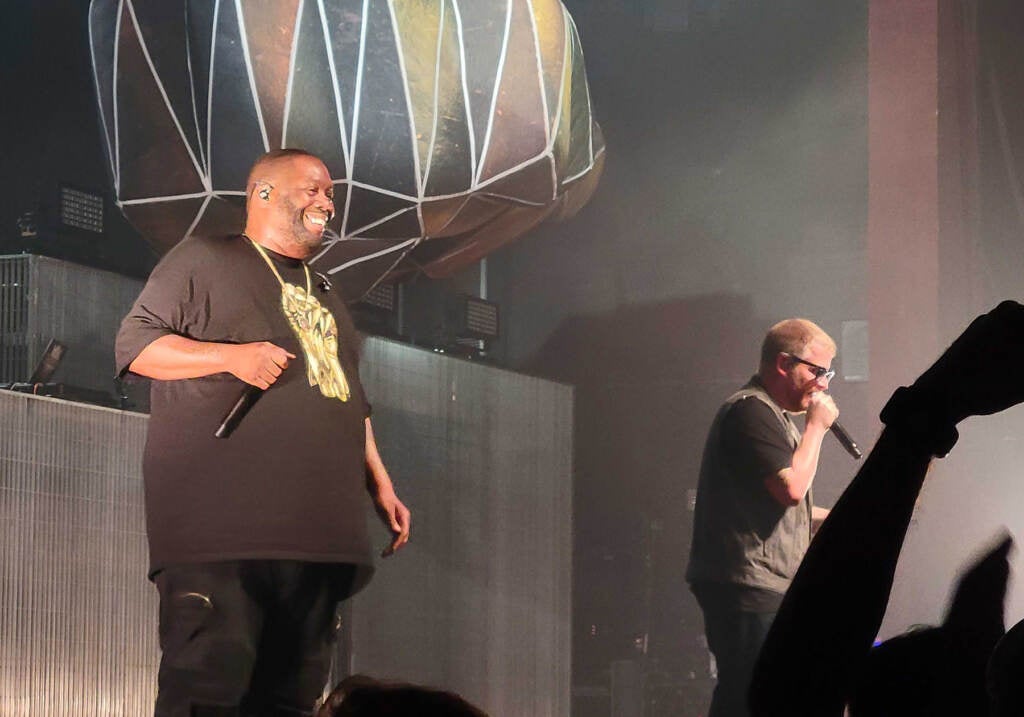 Atlanta rapper, entrepreneur, TV host, actor, and activist Killer Mike heads to Underground Arts on Friday with The Midnight Revival on The High and Holy Tour. He's performing in support of his new project "Michael" released last month, his first solo album in a decade.
Philly Gumbo Mardi Gras in July
Get your Mardi Gras on with Philly Gumbo, the local group who've been bringing the sounds and sensibilities of Bourbon Street to Broad Street for the last thirty years. They're at City Winery this Saturday, so bring your beads and you can party along. In addition to the New Orleans-style music, City Winery is offering food and drink specials including seafood gumbo, beignets, and hurricanes in addition to their usual menu.
---
New Jersey
The Dave Matthews Band
Where: Freedom Mortgage Pavilion, 1 Harbour Blvd. Camden, N.J.
When: Friday, July 21, Saturday, July 22, 7:30 p.m.
How much: $49 and up 
Every rock band, if they're successful, will go from being the hot young act to the elder statesmen. The ones that can do so while still making music that resonates with their fanbase are the artists we generally view as legendary. That certainly applies to the Dave Matthews Band, who've just released their tenth studio album, "Walk Around the Moon." As impressive as that is, the band's lengthy list of live album releases dwarfs it. They may record another during their two-night stand at Freedom Mortgage Pavilion on Friday and Saturday.
Shark Summer
Sharks are the main focus at Adventure Aquarium's Shark Summer this Sunday, where daily guided chats provide info about the fish (contrary to popular belief, sharks are big fish, not mammals), their habits, and their environment. Visitors can walk through the Shark Tunnel or see the Shark Tooth Fairy swim with the largest collection of sharks in the Northeast. You can "adopt" a shark and if you're particularly brave, even touch one.
---
Delaware
Delaware Shakespeare Summer Festival: Macbeth
For their 21st Summer Festival, Delaware Shakespeare is promising an "innovative production" of "Macbeth" under the stars. In addition, there's pre-show entertainment and add-on options for priority seats, festival passes, and even an acting tutorial from a member of the company's Artistic Squad. Attendees are free to bring a blanket, chair, or their own picnic fixins.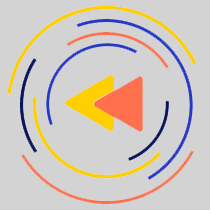 Saturdays just got more interesting.
WHYY is your source for fact-based, in-depth journalism and information. As a nonprofit organization, we rely on financial support from readers like you. Please give today.