Sweet Juice Fest returns to Germantown, looking to elevate queer and minority artists in Philadelphia
Shamir will headline the July 22 festival, which seeks to highlight the DIY spirit of Philadelphia's music scene.
The Sweet Juice Fest is returning to Germantown looking to build off last year's event, which drew over 175 people to celebrate queer and BIPOC artists in Philadelphia.
Through art, food, and community building, the DIY spirit of the Philly music scene will be on display at the Rigby Mansion on July 22. The event is organized by Sweet Juice, a queer artist-led collective whose mission is to "inspire community action and engagement through immersive musical experiences, artistic expression, and joyful connection."
The collective has roughly 20 years of combined experience in Philadelphia's music scene and  wanted their event to address inequities within the community.
"We had a lot of experiences that left us feeling wanting in some ways," Sweet Juice co-founder and Finance Director Mel Harris said. "In terms of the kinds of values that seem to be centered in the music industry being dominated by mostly white cishet dudes — and feeling like we wanted to create something that felt more aligned with … what our values were, and also trying to merge our identities as activists or active community members and musicians."
The festival will be headlined by Shamir and is also scheduled to feature other local acts like American Trappist, Samantha Rise, and drag performer Eugene Rideher Betta.
Rock To The Future, an organization that provides free, student-driven music programs for Philadelphia youth will also perform and is the event's highlighted nonprofit.

"They reach over 400 kids and teens in Philadelphia every year, both in Kensington and Germantown," Katie Hackett, Sweet Juice's music director, said. "They kind of bake the broccoli in with the brownies, they like to say, teaching social emotional skills and leadership skills and helping kids with post high school graduation opportunities to make sure that they're really set up to be thriving members of society."
A secluded zone will be available for people needing a break from the action.
Germantown Espresso Bar will be selling cold brew coffee. Burgers, salads, and tofu sandwiches will be sold by Eclectik Domestic. And free iced tea will be offered by Guayaki Yerba Mate. Other vendors set to be at the festival include Klo, Plantwerks, Sacred Drip, and Eunoamia.
Tickets are available on a sliding scale at the event's website. The weather makeup day is scheduled for the next day, July 23, at the same time.
Here's the lineup of artists slated to appear:
Air Devi– 2:00 p.m.
Kuf & Kristine– 2:45 p.m.
Rock to the Future- 3:30 p.m.
Samantha Rise- 4:15 p.m.
Brittany Ann Trambaugh- 5:15 p.m.
Eugene Rideher Betta- 6:15 p.m.
American Trappist ft. Sound Museum Collective– 6:45 p.m.
Shamir- 7:45 p.m.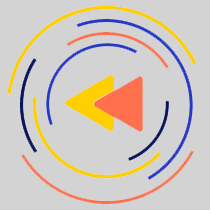 Saturdays just got more interesting.
WHYY is your source for fact-based, in-depth journalism and information. As a nonprofit organization, we rely on financial support from readers like you. Please give today.