Coatesville Grand Prix, Peter Gabriel, Ne-Yo, Ann Lowe, and Hispanic and Native American cultural celebrations in this week's 'Things To Do'
Sep. 14 - Sept. 17: Coatesville Grand Prix near Philly, Boyz II Men in N.J., and Ann Lowe exhibit at the Winterthur in Delaware are among the weekend's highlights.
Listen
5:30
This weekend marks the beginning of Hispanic Heritage Month, which is celebrated at the Franklin Institute. And ladies and gentlemen, start your engines! The Coatesville Invitational Vintage Grand Prix revs up for the city's flagship fall event. Plus, a family-friendly seasonal staple, Pumpkinland opens at Linvilla Orchards, and breweries bring their best new flavors to Oktoberfests at the Philadelphia Zoo and on South Street. On Thursday, the Eagles take on the Minnesota Vikings in their first home game of the season. You should be there.
New Jersey | Delaware | Special Events | Arts & Culture | Sports | Kids | Comedy | Food & Drink | Music
---
New Jersey
Boyz II Men
Boyz II Men, Philly's own contemporary doo-wop group — or the closest thing to it — heads to Atlantic City this weekend for a one-off concert. If there's anything you can count on, it's that their 1991 debut single, "Motownphilly," will be part of their set.
Alabama Story
Where: South Camden Theater Company, 400 Jasper St. Camden, N.J.
When: Friday, Sept. 15 – Sunday, Oct. 1
How much: Camden residents: $5, everyone else: $20
In its New Jersey regional premiere, "Alabama Story" is the comedic tale of how a children's book about a white rabbit marrying a black rabbit inflames racial tensions in 1959 Montgomery.
Bulrusher
Playwright Eisa Davis says "Bulrusher" was created from her love for her hometown in Northern California's Mendocino County. In the play, an orphaned teenager's coming-of-age is complicated by her mixed-race background in a small, predominantly white town.
---
Delaware
Ann Lowe: American Couturier
Groundbreaking African-American fashion designer Ann Lowe's legacy is explored via an exhibit, "Ann Lowe: American Couturier," featuring 40 gowns, some never seen publicly. In conjunction with the exhibit are special events, including a two-day fashion symposium in October and Friday night's Lowe-themed "Evening at Winterthur," which includes live music, refreshments, fashion, and a guided tour with curator Elizabeth Way.
---
Special Events
Coatesville Invitational Vintage Grand Prix
When: Saturday, Sept. 16, 9 a.m. – 5 p.m.
How much: Free, pay as you go
More than 70 vintage cars from the 1900s to the '80s will take to the streets of downtown Coatesville for the city's 7th annual Coatesville Invitational Vintage Grand Prix. The main event is on Saturday — but on Thursday night, there's the Grand PRIXview party in nearby Unionville, and on Friday, the free Cruise-In car show, which includes cars, trucks, hot rods, and special interest vehicles, and new in 2023, Saturday's Auto-Moto show.
VetFest
Where: 400 Chesterfield Pkwy, Malvern, Pa.
When: Saturday, Sept. 16, 11 a.m. – 4 p.m.
How much: Free, pay as you go
Veteran-owned and operated businesses come together for the annual Vet Fest. All the food trucks, family-friendly games, activities, and vendors are veteran-owned or non-profit. Even the live performers are veterans. Adam Gaffney, Barbara Sim, The Twilight Music Company, and Logan Vath are part of Operation Encore, a nonprofit made up of musicians who've been in the military.
We Are The Seeds
Where: Cherry Street Pier, 121 N. Columbus Ave. 
When: Saturday, Sept. 16, noon – 9 p.m.
How much: Free
The penultimate event in the PECO Multicultural Series, We Are The Seeds celebrates the Native American community with dance, music, art, and a panel discussion with the founder of Project Antelope, an Indigenous arts marketplace. After 5 p.m., Reboot NYC transforms the event into a dance party.
Hispanic Heritage Month Celebration
Where: Franklin Institute, 222 N. 20th St. 
When: Saturday, Sept. 16, noon – 4 p.m.
How much: Free with museum admission
The Franklin Institute Celebrates Hispanic Heritage Month with a Day of Celebration. In conjunction with El Concilio, the day includes performances and lessons with Un Toque de Cache and appearances by Telemundo62 weather anchor Janet Bolivar and guest chef Javier Aramboles. 
---
Arts & Culture
Rittenhouse Square Fine Arts Show
Where: Rittenhouse Square Park, 1800 Walnut St. 
When: Friday, Sept. 15, 11 a.m. – 6 p.m., Saturday, Sept. 16, 11 a.m. – 6 p.m., Sunday, Sept. 17, 11 a.m. – 5 p.m.
How much: Free, pay as you go
Now in its 96th year, the Rittenhouse Square Fine Arts Show is put on twice a year in late spring and fall. This weekend is the fall edition, which turns Rittenhouse Square into an outdoor art gallery for more than
140 multidisciplinary artists from across the country.
Doubt: A Parable
Where: Stagecrafters Theater, 8130 Germantown Ave. 
When: Friday, Sept. 15 – Sunday, Oct. 1
How much: $15 – $30
John Patrick Shanley's 2004 Tony and Pulitzer Prize-winning play "Doubt" comes to Chestnut Hill via Stagecrafters Theater, one of the city's oldest drama venues. The play takes place in a Catholic school in New York City where tensions rise when a nun becomes suspicious of a priest's interaction with a student.
---
Sports
Eagles Home Opener
Let's run it back, fellas… right to Super Bowl LVII. QB Jalen Hurts and the Eagles are already 1-0 after an ugly win vs. the Patriots, but they can't lose their home opener. The Minnesota Vikings will be locked and loaded as they seek their first win, so we need all true fans in the building.
---
Kids
Pumpkinland
If you've just found out, like us, that pumpkin spice products don't actually contain pumpkin, you'll be happy to know that the real thing is available at Linvilla Orchards' Pumpkinland. The annual 'Hey it's fall' event goes through November. The deal includes themed hay rides, face painting, pumpkins, hot cider, and other family-friendly options.
Kids Tell Tales
Where: Multiple venues
When: Saturday, Sept. 16, Saturday, Sept. 23, and Sunday, Sept. 24, 1:30 p.m.
How much: Free with registration
When kids tell tales, it usually gets them in trouble.  But telling stories is part of the deal during the "Imagine More: Story Adventures Kids Tell Tales" event at the Fringe Festival. The event encourages children and their families to participate in storytelling in their own unique ways. The first of three sessions takes place on Friday at Smith Playground; the other two are at locations in South and Northwest Philly.
---
Comedy
John Oliver Live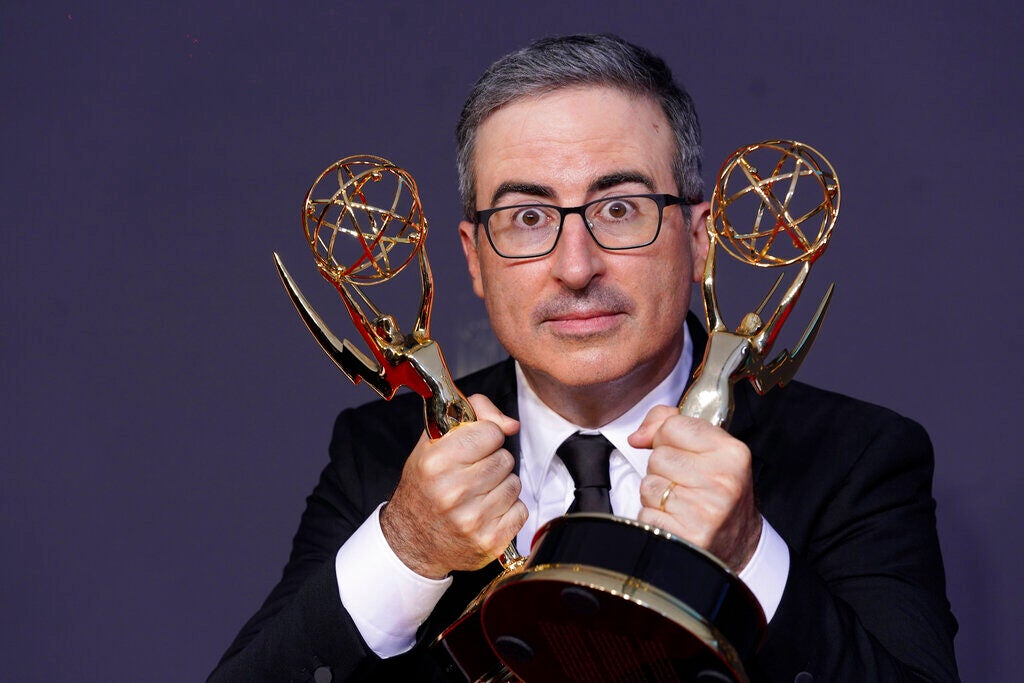 Talk show host and standup comedian John Oliver is leaning on the second skill set during his national tour. The host of "Last Week Tonight With John Oliver" is on the road, he says, to help pay his staff while the writer's and actor's guilds dig in on their combined strike. Nighttime TV shows and their writers were the first casualties. Oliver comes to the Met Philly on Sunday.
---
Food & Drink
OktoBEARfest
The OktoBEARfest brings beer and food trucks to the Philadelphia Zoo. More than 100 local and regional breweries will be on-site for unlimited sampling. (A designated driver ticket is available). New for 2023: The Peacock Pavilion becomes a Bavarian beer hall with authentic Oktoberfest brews and a stein-holding contest.
South Street Oktoberfest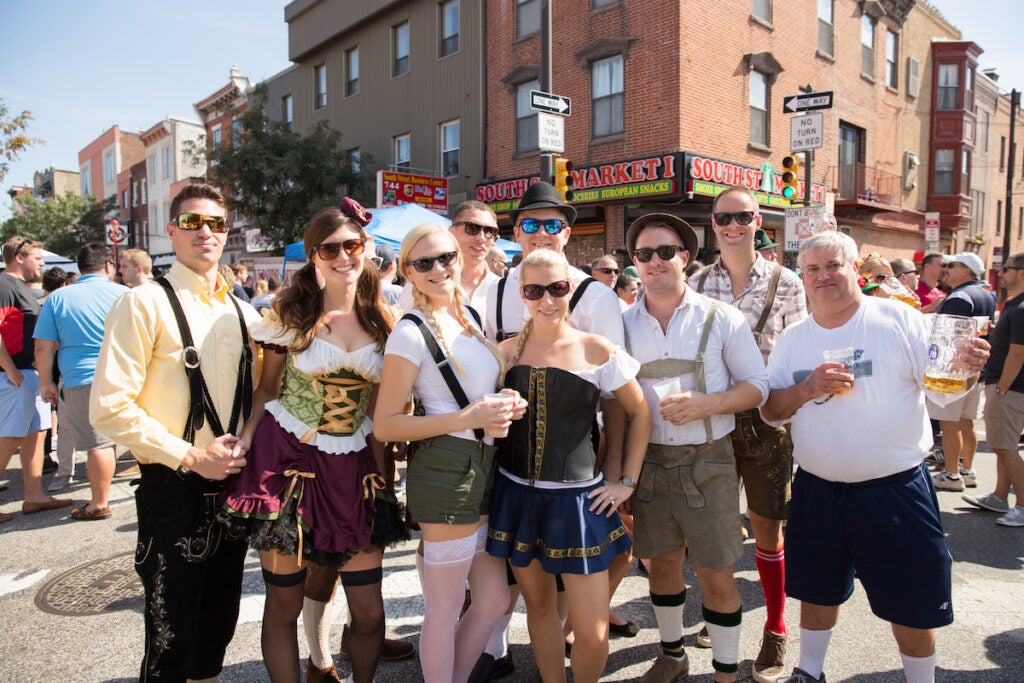 Where: Brauhaus Schmitz, 718 South St. 
When: Saturday, Sept. 16, noon – 8 p.m.
How much: Free, pay as you go, VIP tickets $120
It may not be October just yet, but so what? The 15th annual South Street Oktoberfest is just getting a head start on the festival season. The fest, which takes up the 700 block of South Street, is tented for rain or shine. German beers, food, music, and dancers will be featured during the fest and VIP tickets include a buffet, indoor bathrooms, and festival swag.
---
Music
Gooch and the Motion
South Jersey band Gooch and the Motion is led by singer/songwriter and slide guitarist Ryan "Gooch" Nelson, who was paralyzed in a car accident when he was just 18. He regrouped, and with a varied group of musicians has released two albums since 2016. He's appearing with the latest incarnation of the Motion at World Cafe Live on Friday. 
Ne-Yo: Champagne and Roses Tour
Singer/songwriter and crooner Ne-Yo has provided a contemporary take on R&B since his 2006 debut "In My Own Words." Since then, he's made records with R&B and hip-hop's elite. Mario and Pleasure P'll join him on his "Champagne and Roses" tour, which heads to the Mann on Sunday.
Peter Gabriel
British singer/songwriter, musician, and activist Peter Gabriel is a six-time Grammy winner who made the Rock and Roll Hall of Fame with his original band Genesis and as a solo artist. But he's equally well known for his activism, receiving the Man of Peace Award in 2006. His groundbreaking hit song "Sledgehammer" was deemed MTV's most-played video of all time. He'll perform that and more at the Wells Fargo Center on Saturday.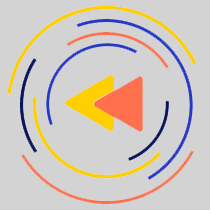 Saturdays just got more interesting.
WHYY is your source for fact-based, in-depth journalism and information. As a nonprofit organization, we rely on financial support from readers like you. Please give today.