Aerosmith, Sting, Labor Day Volksfest, Vienna Light Orchestra, and Brazilian Day in this week's 'Things To Do'
Aug. 31 - Sept. 3: Aerosmith in Philly, Sting in N.J., Arts and Jazz Fest in Delaware are among the weekend's highlights.
Listen
4:18
This Labor Day Weekend, you'll have diverse choices in music — with everything from a jazz fest in Delaware to rock stalwarts Sting and Aerosmith in Atlantic City and in Philly, respectively. WDAS' Patty Jackson and Classic 107.9's Lady B host their annual, separate concerts at the Dell, dedicated to old-school R&B and hip-hop. On Thursday, the Eagles throw a (free) block party to celebrate the upcoming season, and the cultural richness of Mexico and Brazil is embraced at two different events.
New Jersey | Delaware | Special Events | Arts & Culture | Kids | Music
---
New Jersey
Sting
Sting's career has spanned four decades, with a groundbreaking group and Grammy-winning, platinum-selling solo success. His music is so ubiquitous that when Sting's 1983 song "Every Breath You Take" was sampled by Diddy for "I'll Be Missing You" in 1997, it won another Grammy in the rap category. We expect he'll sing the original and other hits from his lengthy catalog at his show at the Hard Rock Sunday.
---
Delaware
Arts and Jazz Festival
Joe Baione,  Jazzy Blu, and Mike Casey are the headlining performers at the Arts and Jazz Festival at Freeman Arts Pavilion. The free festival encompasses a multidisciplinary art show with contributions by Delmarva's top artists.
---
Special Events
Brazilian Day Philadelphia
On Brazilian Day, the rich and diverse culture of Brazil will be celebrated with food, music, and dance performances. Vendors will be on hand to share culture-specific items. Performers include Project Capoeira, Batala Philly, Acaraje Drums, and DJ Pesadelo. 
Labor Day Volkfest
The Labor Day Volksfest has been held for a whopping 151 years, emphasizing the role Germans played in developing early Philadelphia. During the three-day festival, German music and dance artists, including accordion player Don Bitterlich, the bands Die Heimatklaenge, MountainXpress, and Gtv Almrausch, will perform. There is a lot of German food, and yes, German beer will be available for purchase.
36th Annual Labor Day Parade & Family Celebration
You can thank President Grover Cleveland for the Labor Day holiday. He signed it into law in 1894, and the holiday has been marked with parades ever since. It began as a celebration of workers in trade unions, so it is fitting that Philadelphia's Labor Day Parade and Family Celebration is hosted by the Philadelphia Council AFL-CIO. The parade starts at the Sheet Metal Workers Local 19 headquarters, heading to the Great Plaza at Penn's Landing, where food, fun, games, and other family-friendly activities will be available.
Oval Live
Eakins Oval became The Oval for the month of August, offering free concerts, entertainment, and wellness classes at the traffic circle turned activity space. For the very first time, The Oval extends its programming over the holiday weekend, providing a concert, a community yoga class, a kid's dance party, and a kite festival.
Philadelphia Eagles Kelly Green Block Party
E-A-G-L-E-S! You know the song and are already feeling the excitement around the 2023-24 squad as they gear up for a return to the Super Bowl. OK, there are still 17 games to be played, but we're speaking it into existence now. If you want to cheer the team on ahead of the season opener against the New England Patriots on Sunday, Sept. 10, you can. The Eagles are hosting the first-ever Kelly Green Block Party in Fairmount tonight! Some Eagles players (we don't know who) will be there along with the team mascot SWOOP.  DJ Diamond Kuts is spinning, and the Eagles drumline and cheerleaders are coming out for a free, family-friendly event.
---
Arts & Culture
 Rising Sun Exhibition Program and Rising Moon Reception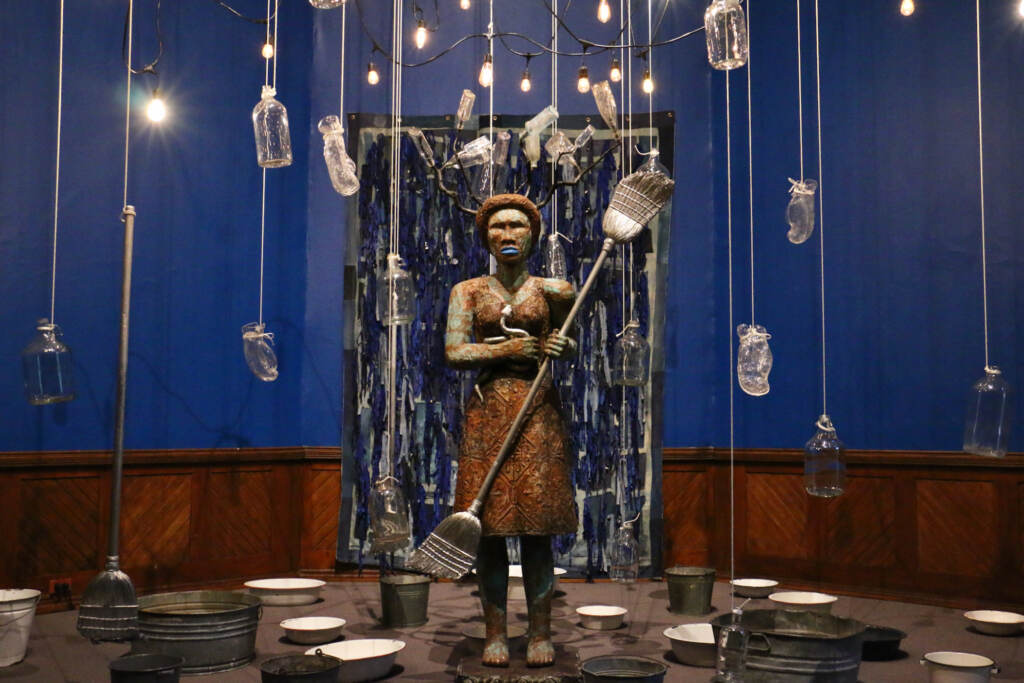 "Rising Sun: Artists in an Uncertain America," PAFA's collaboration with the African American Museum in Philadelphia, has yielded a popular exhibit across the two cultural institutions along with several events, panels, and workshops. On Thursday, there's a talk between "Rising Sun" artist Petah Coyne and Jodi Throckmorton, the co-curator of "Rising Sun" and former curator of contemporary art at PAFA. Afterward, the "Rising Moon" reception is scheduled on PAFA's rooftop, featuring a curated experience of art, music, and cultural conviviality.
First Friday: The Artist's Palette
In the First Friday event, "The Artist's Palette," you'll learn how artists capture color in traditional and innovative ways. They'll provide information on natural pigments like henna and indigo and on toxic pigments. You could say The Science History Institute hosts date nights for nerds, but anyone interested in fun ways to learn how things work is welcome.
¡Viva Mexico!
The Penn Museum hosts their annual ¡Viva Mexico! celebration on Saturday to honor Mexican Independence Day and Guelaguetza, a traditional festival from the eight regions of Oaxaca. The kid-friendly event includes presentations in Mexico and Central American galleries, arts and crafts, and folkloric dance performances.
---
Kids
PECO Free First Family Day: Summertime Jazz
Take the kids to a day at the museum at the Barnes Foundation. It's PECO Free First Family Day, and that means the kids and everyone else enjoy free admission for a day of activities, music, and art. The Philadelphia Clef Club of Jazz and Performing Arts provides entertainment with performances from its students, and attendees can do a self-guided tour of the "William Edmondson: A Monumental Vision" exhibit.
---
Music
Aerosmith – Peace Out: The Farewell Tour
Aerosmith says after 50 years, they're done with the road. But not before they head out for Peace Out: The Farewell Tour. It kicks off at the Wells Fargo Center on Saturday. The band enlisted a star-studded group, including comedian Bill Burr, Terry Crews, Ringo Starr, Dolly Parton, Eminem, and Kelly Clarkson, for their farewell tour video. You have a while before Aerosmith hangs up the guitar straps for good — the tour continues in the U.S. before its last show in Montreal in January 2024.
Patty Jackson Party in the Park, Lady B Bassment Party
Beloved radio personalities Patty Jackson of WDAS and Lady B of Classic 107.9 are heading to the Dell East for their annual concerts. Patty Jackson's Party in the Park features old-school R&B artists The Whispers, Heat Wave, Zapp, and the Chi-Lites, while Lady B's Bassment Party celebrates 50 years of hip hop with MC Lyte, Stetsasonic, C.L. Smooth, Brand Nubian, Kool Moe Dee, and the Force MD's.
Vienna Light Orchestra
If hearing your favorite movie soundtracks played by a group of orchestral musicians from seven countries sounds like a great night out, you're in luck this weekend. The Vienna Light Orchestra is playing two "Magical Movie Scores" concerts with ambiance provided by the ecclesiastical location and 2,000 candles to set the mood. They'll play classic soundtracks from movies including "Jurassic Park," "Phantom of the Opera" and "Pirates of the Caribbean" and pay tribute to composers including Hans Zimmer and John Williams.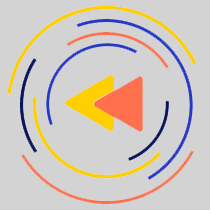 Saturdays just got more interesting.
WHYY is your source for fact-based, in-depth journalism and information. As a nonprofit organization, we rely on financial support from readers like you. Please give today.