'The victims are Asian American': Philly communities 'on edge' after Atlanta-area shooting
While law enforcement said it is not clear whether Tuesday's attack was racially motivated, organizers in Philly's Asian communities had no such hesitation.
Law enforcement in Atlanta say it's not clear if the fatal shootings of eight people, including six women of Asian descent, by a white man at three area spas were racially motivated — largely relying on the alleged shooter's own statements, where he claimed the shootings were to eliminate the "temptation" brought on by his "sexual addiction."
In Philadelphia's Asian and Pacific Islander communities, there is no such hesitation.
"Absolutely, it feels racially motivated, and that's what I am hearing [from community members]," said Anne Ishii, executive director of Asian Arts Initiative.
Ishii spent much of Wednesday meeting with local organizers and members of the Asian and Pacific Islander communities who planned a candlelight vigil Wednesday night to honor and mourn the victims of the mass shooting. The vigil starts at 7 p.m. at 10th and Vine streets in Philadelphia.
Regardless of the alleged shooter's claims, Ishii said members of the community are frightened because so many of them work in intimate, customer-facing industries — such as massage parlors, hair and nail salons — which could leave them vulnerable to similar attacks.
John Chin, executive director of the Philadelphia Chinatown Development Corporation, said he's spoken to parents afraid to send their children to school and workers afraid to take public transportation because they "don't know what may or may not trigger a violent assault on them."
"The Asian American community here in Philadelphia, they're on edge," he said. "I think there's a sentiment and a fear and anxiety that it could have happened to anybody here because when we look at the news, there's no rhyme or reason. They seem to be senseless acts of violence, and that creates a lot of fear."
Chin said that when the city's Asian residents don't know what may or may not trigger a violent assault — when they're afraid to just be in public — that takes a huge mental toll. PCDC recently launched a mental wellness program, called the Chinese Immigrant Family Wellness Initiative. Its program manager is checking in on residents now, with the hopes of easing that emotional burden.
Following New York and Seattle's lead, the Philadelphia Police Department said Wednesday it has stepped up patrols around Asian communities and businesses.
Ishii is concerned that added police presence doesn't address the root causes of violence.
"I think there's more work to be done here around what motivates this kind of crime in the first place," she said.
'There's a huge problem here'
The Atlanta shootings come on the heels of a year marked by violence and discrimination against the Asian and Pacific Islander communities.
The group Stop AAPI Hate, which began tracking hate incidents against people of Asian descent across the country in March 2020, received reports of more than 3,700 incidents in the past year, including verbal harassment, physical assaults, and civil rights violations.
Pennsylvania and New Jersey ranked fifth and ninth on the list for most complaints received, respectively.
"The number of hate incidents reported to our center represent only a fraction of the number of hate incidents that actually occur, but it does show how vulnerable Asian Americans are to discrimination, and the types of discrimination they face," the report said.
Chin said people can categorize these incidents as hate crimes or "any way they want."
"But the fact is that these incidents have increased in the number, the increase in the intensity of violence leading to death," he said. "There's a huge problem here, and it doesn't matter how people categorize it. Let's just acknowledge the fact that this is happening and the victims are Asian American."
Former President Donald Trump's insistence on calling COVID-19 the "China virus" is just one example of the public discrimination Asian people in America have faced over the past year.
"In light of the fact that you have a president and administration, you had elected officials at the top levels of Senate and Congress, media on Fox and other places, trumpeting a real scapegoating of Asians and immigrants in particular — things like this are not only just horrifying, and appalling and shocking, they're inevitable," said Philadelphia City Councilmember Helen Gym.
Lt. William Slaton, commander of Pennsylvania's Heritage Affairs section within the Equality and Inclusion Office, said anyone who's experienced a racist incident should call the state police.
Slaton has been trying to get people to come forward since last April, but state police only received one report. People may have also reported bias incidents to local authorities, he said, though they may not be reporting because they worry authorities won't take their reports seriously or because of potential language barriers.
Ishii said dismissing the role of race in Tuesday's mass shooting risks erasing the history of bias Asian people have faced in this country. There's the 1882 Chinese Exclusion Act, which limited Chinese immigration into the U.S. and barred them from American citizenship. There are roughly 120,000 people of Japanese descent who were held by the U.S. government in internment camps from 1941 to 1946.
"To try to compartmentalize any aspect of the victim's background or context is going to eliminate a lot of nuance around why this is an aggregation and an expression of the biases that we faced for generations," said Ishii.
And while it is not yet clear whether the women who were killed at the spas were engaging in sex work, the sexual commodification of Asian women is another layer that should be considered when processing the Atlanta shootings, said Ishii.
There are extensive writings about how portraying Asian women as submissive or exotic on the silver screen or works like "Miss Saigon" is harmful.
"I think this [incident] crystallizes a lot of things we don't talk about when we talk about racial bias," Ishii said. "Again, marrying it with how there's a history of commodifying Asian cultures and Asian bodies."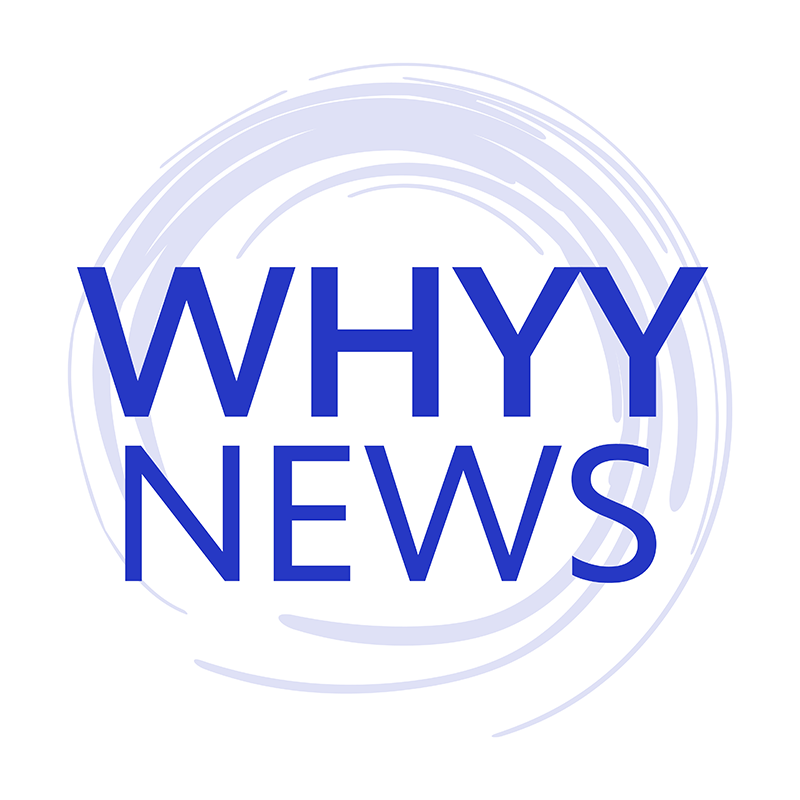 Get daily updates from WHYY News!
WHYY is your source for fact-based, in-depth journalism and information. As a nonprofit organization, we rely on financial support from readers like you. Please give today.