The rarest of COVID vaccine reactions: One woman's story of Guillain-Barre
You're more likely to win the lottery than develop this severe COVID vaccine reaction. But for a Manayunk woman, the lowest of odds changed her life.
Listen
1:15
Manayunk resident Rebeca Cruz-Esteves had her first dose of the Pfizer COVID vaccine on March 17.
As a young mother in a pandemic, she was hypervigilant about her health: She called her gynecologist and her primary care physician, had bloodwork done, and met with a pediatrician before deciding to be vaccinated. If she got the vaccine, she reasoned, she could transfer antibodies through breast milk to her newborn daughter.
Less than 15 minutes after receiving her shot, the 31-year-old had an anaphylactic reaction. A month later, she was hospitalized with a rare autoimmune disorder.
Medical experts say Cruz-Esteves' experience isn't a reason to avoid the COVID-19 vaccine, however. Here's why.
An unusual immediate reaction
About 15 minutes after getting the shot, Cruz-Esteves had what seemed like an anaphylactic reaction: chest and throat tightness, heart palpitations, and a skin rash on her chest.
"[One of the nurses said]: 'Are you having an allergic reaction? You need to call an ambulance.' And I said, 'No, I think, I think I'll be OK' … and about maybe 10 minutes, five to 10 minutes after, I started being unable to breathe well."
Staff at the vaccine clinic administered an EpiPen, which injects epinephrine to counter severe allergic reactions. Her tongue started going numb. They administered a second EpiPen and rushed her to nearby Episcopal Hospital, where they gave her Benadryl to calm her nerves, monitored her symptoms, and sent her home.
Anaphylactic reactions to mRNA COVID-19 vaccines such as the Pfizer shot are extremely rare:  They're estimated to occur in 2.5 to 11.1 cases per million doses, usually in people with histories of severe allergies. For context, the number of people who have contracted COVID-19 in the United States currently stands at around 32 million; about 570,000 people nationwide have died.
Normal side effects of the COVID vaccine include fever, nausea, and muscle soreness, which usually go away in a few days. For the rare few who experience a severe or immediate allergic reaction after the first dose of an mRNA COVID vaccine, as Cruz-Esteves did, the Centers for Disease Control and Prevention recommends not getting the second dose.
About four days after her first dose and emergency hospitalization, Cruz-Esteves started having heart palpitations. She didn't think much of it at first, she said, but a few days afterward she started experiencing muscle spasms and twitches and stiffness in her legs and biceps, and was feeling hyperactive for no reason. Eventually, her heart rate was so high that she was hospitalized again on March 24. Released again, she noted memory fog, sensitivity, declining eyesight in one eye, excessive thirst, and rashes that would come and go.
"I couldn't sleep," she added. "It was like electricity was running through my body, this jolt … and I couldn't feel fatigue, which was very strange."
After being in and out of doctors' offices and having bloodwork done, she decided to try again at the emergency room. "They not only believed me, they ran the tests, and I've been hospitalized ever since," she said last week.
During this hospitalization, doctors diagnosed Cruz-Esteves with Guillain-Barré syndrome — a rare autoimmune disorder that occurs when the body's immune system mistakenly attacks its own nervous system — likely triggered by vaccination.
A 'one-in-a-million' autoimmune trigger
In the United States, an estimated 3,000 to 6,000 people develop GBS each year. Around two-thirds of those people report symptoms of a respiratory or a gastrointestinal infection several weeks before developing Guillain-Barré syndrome, including Campylobacter jejuni, a bacterial illness that causes diarrhea and is one of the most common risk factors. Cases of Guillain-Barré triggered by surgery or vaccination are extremely rare, but have also been known to occur. The remaining cases usually occur without an identifiable trigger; experts still aren't exactly sure what causes the disorder to develop.
After the clinical trials, no cases of GBS have been reported in participants following mRNA vaccine (Moderna and Pfizer-BioNTech) administration. One case of GBS was reported in a vaccinated participant in the Johnson & Johnson clinical trial, compared to one GBS case among those who received the placebo injection.
Dr. Anthony Amato, a professor of neurology at Harvard Medical School and vice chairman of the Department of Neurology at Brigham and Women's Hospital in Boston, conducted research and published a report on the GBS cases in the Johnson & Johnson trial in early April. His team concluded that the Guillain-Barré cases were likely due to coincidence, not causation.
"Just because there seems to be a temporal association of getting the vaccination with development of GBS does not mean the [J&J] vaccine caused GBS," Amato told WHYY News. "We know from epidemiological studies that approximately 10 to 20 per million people each year develop GBS, and that a billion or more patients will be vaccinated worldwide; that means thousands of patients every month get GBS worldwide. The overwhelming majority of cases of GBS following vaccination will be coincidental."
CDC guidance says that people who have previously had Guillain-Barre syndrome may receive the COVID-19 vaccine.
That isn't to discount Cruz-Esteves' personal experience — or the way the diagnosis has affected her life.
"I haven't seen my daughter for two weeks," she said, starting to cry. "My dad had to fly out from Puerto Rico to help my husband … because of the pandemic, we can't really get the help that we need from everyone, so my husband's been alone with the baby for this entire time."
"I've been in and out of the hospital. I haven't really been able to work. I had just returned back from maternity leave when this happened, so I had only been at work for three days. We have medical bills coming in [that] we don't know if we can afford."
As a military member in field artillery combat arms, she's no longer sure she's considered fit for service — meaning the potential loss of work she's been doing for nine years.
"That's a career I lost. That's income I lost. That's, that's a lot of life work."
A 'vanishingly small' risk, a potentially life-changing impact
Cruz-Esteves knows she's among the rarest of cases — there has been only one other officially documented case of GBS development following the COVID vaccine, and another possible case she read about, out of hundreds of millions of shots administered. But she's contacted Pfizer, the Vaccine Adverse Event Reporting System, and the CDC, and she's frustrated that they haven't responded to her inquiries or reports. She wishes she had known every potential side effect of vaccination, even the rarest ones.
"That is something I didn't think to research, because I've been vaccinated before," she said. "I could have done a little bit more thinking, maybe a little bit more due diligence."
Neurologist Dr. Sami Khella is sympathetic to Cruz-Esteves' case. But he also thinks she couldn't have predicted this reaction — no matter how much research on rare side effects she could have done before getting her shot. GBS isn't listed as a potential side effect of COVID vaccination because it isn't one; the possibility, while technically present, is statistically insignificant.
"[The risk] is vanishingly small. You probably have a better chance of winning the million-dollar lottery than you have of getting Guillain-Barré syndrome … from this vaccine," he said.
Khella is a professor of clinical neurology at the University of Pennsylvania School of Medicine, and chief of the Department of Neurology at Penn Presbyterian Medical Center. He specializes in neuromuscular disorders including Guillain-Barré syndrome.
"One person can be convinced that they have had a response to an injection, [and] it's perfectly reasonable for them to come to that conclusion. But when you try to look for that pattern in thousands of people, you just don't see it," he said.
"The risk of not getting the vaccine — and getting COVID, and dying from COVID, or getting hospitalized from COVID — is so much higher than the risk of getting Guillain-Barré syndrome that it shouldn't even be a consideration," Khella added. "I don't want people to be scared of taking the vaccine. The vaccine is safe, the vaccine is good for you. Not taking the vaccine is bad for you."
Because of her reaction after receiving the vaccine, Cruz-Esteves cannot receive a second dose. Her doctors say she can't get the single-dose Johnson & Johnson vaccine either. That means she's unprotected from COVID — and, ironically, reliant on the other people around her to be vaccinated, providing the protection of community immunity.
Cruz-Esteves was scheduled to be released from the hospital this weekend.  She'll follow up with a cardiologist and neurologist, who will monitor her progression and help her with symptom management.
"I think it's good that people get vaccinated. I think we do need to end this pandemic," she said.
But in just over a month, her life's been changed completely. "I have a 3-month-old daughter. I just got married. I just bought a house. We just started our lives."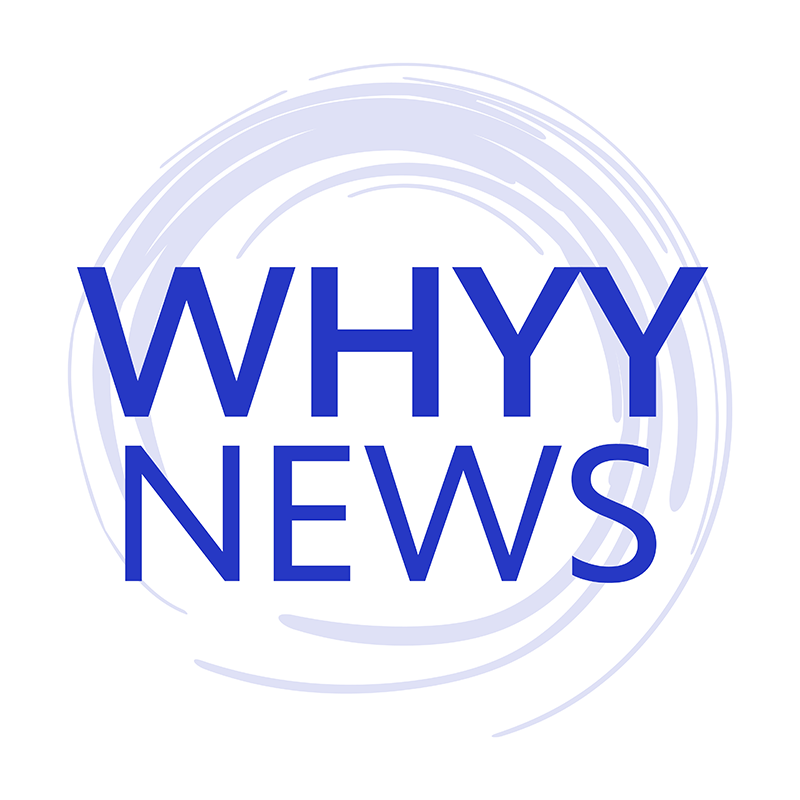 Get daily updates from WHYY News!
WHYY is your source for fact-based, in-depth journalism and information. As a nonprofit organization, we rely on financial support from readers like you. Please give today.