Temple University police move to two-person patrols after Saturday killing of officer patrolling alone
Temple officials are working on ways to keep both students and law enforcement safe as they mourn the death of Officer Christopher Fitzgerald.
Working on a solution to gun violence and want to share it? Get in touch with gun violence prevention reporters Sammy Caiola and Sam Searles.
As the Temple University community continues to mourn the death of a campus police officer Saturday, more information about the incident is coming to light. School leaders have also announced new plans to keep students safe.
Philadelphia Police credit a quick-reacting police officer at the 22nd District headquarters, a block away from where the killing occurred, with helping to identify the suspect accused of killing Officer Christopher Fitzgerald.
Because Temple and Philly police share radio frequencies, that officer, identified only as Operations Room Supervisor Cpl. Brooks, heard the call that Fitzgerald was in a pursuit nearby.
"Corporal Brooks then heard the gunshots and observed two white males fleeing the area. She ordered them to stop and then she detained those males," said Homicide Staff Inspector Ernest Ransom. The duo, ages 16 and 17, provided key information to police.
Philadelphia Police Department press conference 02/21/23 from newsroom on Vimeo.
"While at the homicide unit and after getting consent from their parents, the detectives interviewed those males at which time they provided information necessary to develop a suspect," he said.
That suspect, 18-year-old Miles Pfeffer, was arrested a short time later. Police say he is related to one of the other two who were taken in for questioning.
The pair have not been charged yet, but police are looking into other incidents, including carjackings in the area, to see if they match the description of suspects in those cases.
Fitzgerald was driving his patrol car alone at the time he started chasing the trio. Temple Vice President For Public Safety Jennifer Griffin said having officers work solo is customary for their force.
"We also deploy a two-officer car when staffing permits or if we have a specific operation. On this night, he was riding in a single car for sure," Griffin said.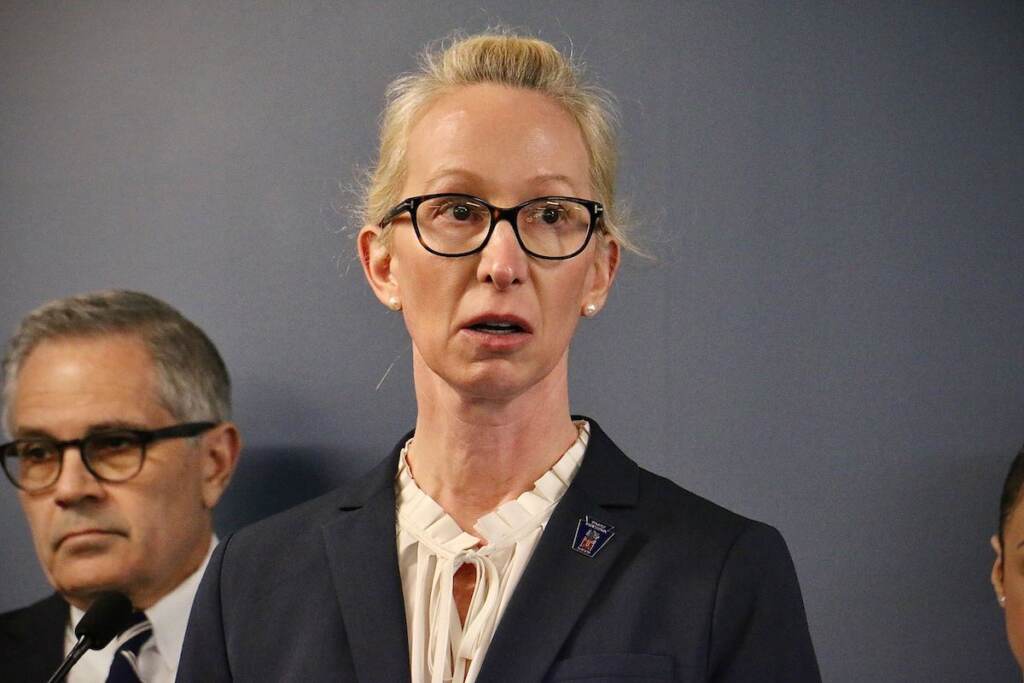 That's changing now. Temple Police will now patrol in pairs of two in the wake of the shooting, but Griffin said that will hurt their ability to cover the urban campus.
"One of the challenges with moving to a two-officer car is now you reduce the number of vehicles on campus and around the area. So, as opposed to having ten cars out there with officers or whatever the deployment number would be, you reduce that by half," she said.
University President Jason Wingard said while gun violence is a national epidemic, it's something campus leaders must deal with in order to provide a safe educational environment.
"My job, my mandate is to provide a world class education for our students. The truth is, I can't uphold my mandate. We can't fulfill our mission if we cannot keep our students safe," Wingard said.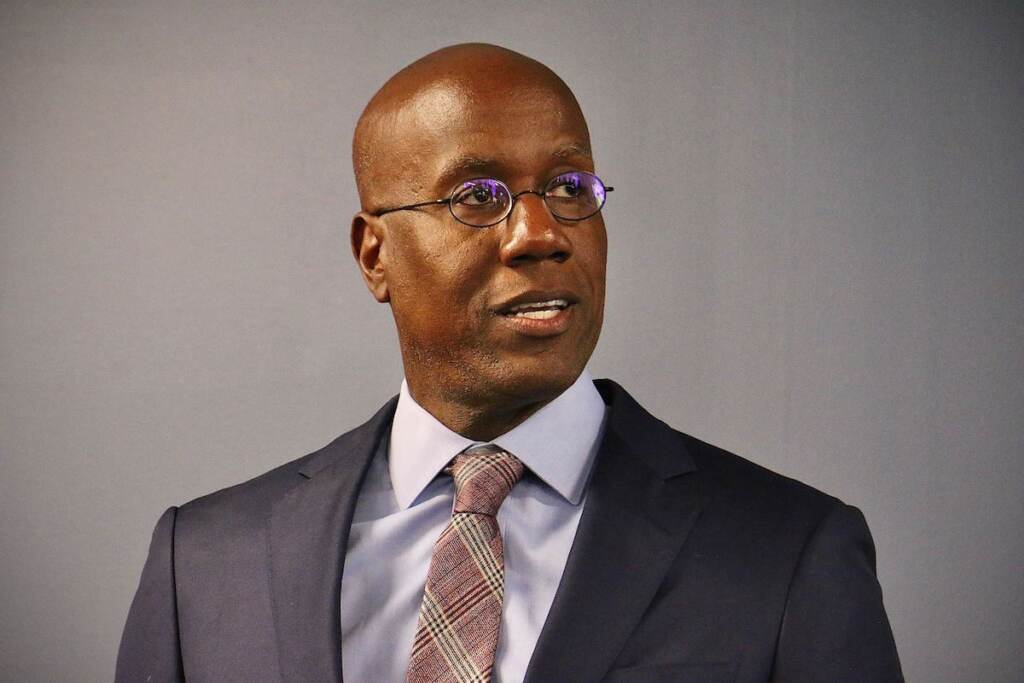 He said he's been given assurances from Governor Josh Shapiro that more help is on the way to secure the campus.
"Governor Shapiro has committed the resources of the state to help us. Mayor Kenney has committed the resources of the city to help us again. Temple University can't do this alone," Wingard said. "But together, in partnership and coordination, I am confident that we will be able to get this done and keep our community safe. We are determined and we are holding ourselves accountable together."
Police Commissioner Danielle Outlaw said the death of a Temple officer is a loss for the whole law enforcement community. "It's a reminder of the risk that we as officers face every day as we work to protect and serve the people of Philadelphia," Outlaw said.
Mayor Jim Kenney said gun violence is directly connected to the number of guns that have flooded city streets, in addition to the lack of strong gun regulations.
"When the Second Amendment was written, it was written for a single shot, muzzle-loaded long gun used to fight the British. It wasn't written for an AR-15 or an AK-47 or a multiple shot clip and a semiautomatic handgun," Kenney said. "And that's the problem."
A viewing for Officer Fitzgerald will be held Thursday from 5:30 p.m. to 9 p.m. at the John F. Givnish Funeral Home on Academy Road. A second viewing will take place Friday morning from 8 a.m. to 11:30 a.m. at the Cathedral Basilica of Saints Peter and Paul in Philadelphia. A funeral service will be held following that viewing.
If you or someone you know has been affected by gun violence in Philadelphia, you can find grief support and resources online.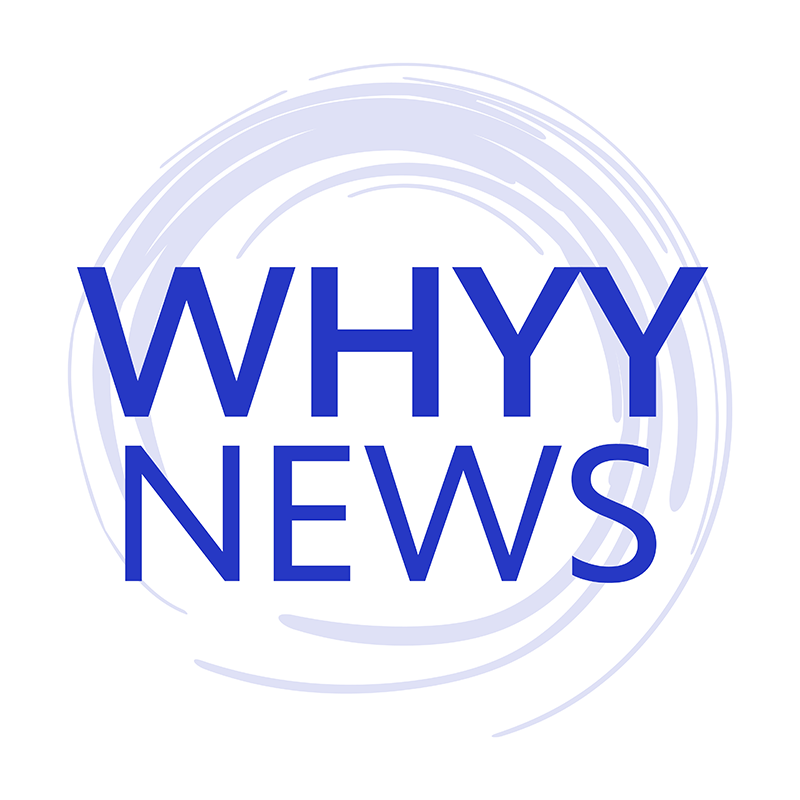 Get daily updates from WHYY News!
WHYY is your source for fact-based, in-depth journalism and information. As a nonprofit organization, we rely on financial support from readers like you. Please give today.