Ted Cruz and the paranoid politics of pee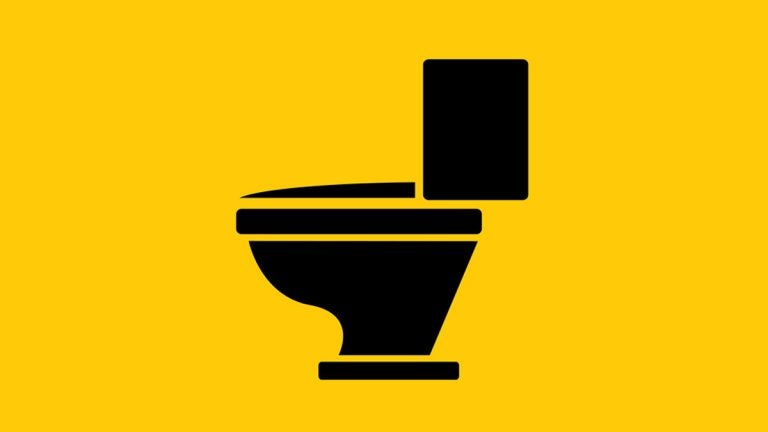 The latest phony conservative crusade – barring transgender people from peeing in the bathrooms that match their gender identity – is so patently ridiculous that it's even prompting jeers on Fox News.
And rightly so, because there is no evidence – zilch, nada – that transgender people have been preying on little kids or grown women in the public johns of America. No police reports. No arrests. No epidemic. This reminds me of the GOP's crusade for voter-suppression laws, which are deemed necessary in order to combat the nonexistent national epidemic of voter fraud. Fright-wing Republicans have a penchant for fighting imaginary foes.
The great bathroom crisis surfaced for discussion on Fox News Sunday, prompted by Ted Cruz's current attempt to use the "issue" against Donald Trump. Trump had criticized North Carolina's bigot law, insisting last Thursday that everyone should "use the bathroom they feel is appropriate" (like a stopped clock, Trump occasionally gets the time right) – and Cruz saw that as a perfect opportunity to woo religious conservative voters (especially in the upcoming Indiana primary, where early voting is already underway) by insisting in an ad that transgender people are coming for our daughters.
Anyway, on Fox News Sunday, host Chris Wallace twice stated that these bathroom bills, which are popping up in lots of GOP-run states, are basically "a solution in search of a problem."
Wallace explained it well. Not only is there no evidence of transgender people molesting innocents, there's also no evidence of straights masquerading as transgenders to molest innocents. In his words, "We actually decided to try to find out whether it is a public safety issue, whether it is a problem with transgender people misusing bathrooms to prey on others. Here is what the fact-checking group Politifact (says): 'We haven't found any instance of criminals convicted of using transgender protections as cover in the United States. Neither have any left wing groups or right wing groups.'"
Juan Williams, a regular Fox News analyst, chimed in: "One of the police chiefs in North Carolina said that he had been in the police force for 40 years, and he had never dealt with this issue. He said, you know, (it's) as if people are creating a problem in search of a solution." And that's basically what conservative commentator Charles Krauthammer said on Fox News last Thursday: "This is a solution in search of an issue. I mean, do we really have an epidemic of transgenders being evil in bathrooms across the country? I haven't heard of a single case."
Back in 1968, Lyndon Johnson realized that the Vietnam war was a political loser on the home front when Walter Cronkite denounced it on CBS News. Now we know that the transgender flap is a political loser, because it's been exposed as a fraud on Fox News.
Chris Wallace quoted the report from Politifact, a Pulitzer Prize-winning website. I'll quote further from that report:
We kept digging for examples of proven criminal behavior (by transgenders). We were unable to find any examples in the United States….After spending hours combing through conservative blogs and family values websites dedicated to news about transgender bathroom ordinances, we were able to confirm three cases in the United States in the last 17 years in which a biological male was convicted of a crime that involved him in a women's bathroom or locker room dressed as a woman. It's unclear if any of the three identified as transgender women.
Indeed, as the report also points out, there's a dearth of evil evidence despite the fact that transgenders are already free to use the bathrooms of their choice in all kinds of places:
The entire state of Maryland, and some of the largest cities in the country, including New York City, San Francisco, Philadelphia, Seattle, and Austin, Texas, have rules banning discrimination against transgender people in public accomodations, including bathrooms.
What a farce it is – and how laughably predictable – that this phony issue has leached into the Republican presidential race. Some Republicans are openly embarrassed. GOP strategist Ana Navarro tweeted the other day, "am I only one wondering how this stuff would be enforce…Bathroom Stall Police?" Conservative radio host Hugh Hewitt said, "This is not the terrain the Republican party wants to fight this election on."
But alas, this is Ted Cruz's chosen terrain. His only hope is to topple Trump in a multi-ballot phantasmagoria that will rip the GOP apart – and if that compels him to gin up bigotry, to sow fears about a nonexistent danger, he's down with it. Which is why he's out there, wooing culturally conservative voters with the specter of Americans under threat in bathrooms. He asks, "Have we gone stark raving nuts?"
Nah. It's just Cruz, on the cusp of defeats tonight in Pennsylvania and other northeastern states, acting stark raving desperate.
——-
Speaking of preying on children…
Ex-House Speaker Dennis Hastert – a real child predator – is up for sentencing this week. Care to guess what fellow Republican Tom DeLay told the court, in a written plea for leniency?
"We all have our flaws, but Dennis Hastert has very few. He is a good man that loves the Lord."
——-
Follow me on Twitter, @dickpolman1, and on Facebook.
WHYY is your source for fact-based, in-depth journalism and information. As a nonprofit organization, we rely on financial support from readers like you. Please give today.