Study: No, you aren't imagining it — pizza menus are Philly's sidewalk carpet
A study conducted using the Litterati app found 1,000 pieces of advertising litter on the ground. Pizza sellers were the main driver of stray menus documented by researchers.
A new research project found that ad circulars, paper menus, and other flyers are to blame for a lot of litter in  Philadelphia neighborhoods.
Lead researcher Nic Esposito, the city's former litter czar, utilized geospatial data science to investigate the impact of circulars and advertising on Philadelphia's residential neighborhoods between Oct. 26 and Dec. 31, 2020.
Esposito, who now works for app company Litterati, found that circulars made up 60% of the 1,019 pieces of litter documented in the five neighborhoods surveyed — East Kensington, West Kensington, South Kensington/Northern Liberties, Port Richmond, and West Philadelphia. The researcher, who looked solely at printed ad detritus, found that 8% of the 607 circulars found in these neighborhoods remained on the street for more than three days.
Menus made up the next largest category of litter — comprising 24% of the total litter. Pizza sellers were the most aggressive of the culinary ad-bombers, with more than half of the documented menus teasing the Philly favorite, according to Esposito's research.
The East Kensington waste management professional compiled the data using his company's app — an artificial intelligence-powered platform that aims to help communities plot, identify, and understand the source of litter.
"The data speaks for itself," Esposito said. "Obviously this was an issue that people were talking about before, but the fact that we were able to put a data set to it that really showed the severity of the problem will hopefully spur the city to action."
This isn't Esposito's first attempt to use data to influence Philadelphia's clean streets strategy.
As Mayor Jim Kenney administration's Zero Waste & Litter director, he helped launch the Philadelphia Litter Index and said the findings were guiding policy. But when the pandemic hit and the city was forced to make budget cuts, Kenney zeroed out the cabinet position and struck funding for related cleaning initiatives.
In his new, independent research, Esposito and his colleagues found the most litter per block in West Kensington, and the least in West Philadelphia. They found circulars more prevalent in mid-income neighborhoods than low- and high-income neighborhoods. Most of the menus found came from businesses outside of the affected neighborhood. Esposito reported that 16% of flyers found on the ground were designed as door hangers.
But the anti-waste activist also noted that social media responses to the research indicated that senior citizens find value in the circulars. Still, Esposito maintains that Licenses and Inspections' current circular-free property program is ineffective. He argues that the opt-out system, which requires residents to register their property with L&I to receive a circular-free property decal if they don't want circulars or other advertisements strewn on their property, is too burdensome. L&I spokesperson Karen Guss estimated that fewer than 15,000 people have registered for the program since its inception in 1993.
The former city official recommends enabling an opt-in system, which he says would lead to less litter while lightening the load for L&I.
"Why should it be on people to [do something] just to stop someone from littering in front of their house?" Esposito asked. "I'd rather have my tax money go towards the core mission of L&I than have [it go toward] something like this."
Esposito is not alone in his war on circulars.
Logan Welde, a staff attorney and legislative director at Clean Air Council Philadelphia, said while the city has some of the best laws in the country for pollution and other related issues, it has enforcement problems that negate the laws' effectiveness.
Welde and his team have canvassed doors to give residents circular-free stickers and raise awareness of the circular-free program, but more systemic change needs to be made targeting the businesses that send paper waste into residential neighborhoods, he said.
The lawyer said he is working with City Councilmember Derek Green on legislation that changes the opt-out program to an opt-in program for commercial flyers or circulars.
"Essentially, if you have nothing at your door, a commercial speaker cannot just leave trash at your door, because that's really what they're doing: They're taking something, like their menu, that they think has some value to them, but to someone that doesn't want it, it's litter," Welde said.
Green said he hopes the legislation will be introduced this spring, and that it helps spread awareness of the importance of reducing litter and other environmental issues.
"This is a way of getting [people] engaged and helping them to educate their parents in reference to litter, as well as helping to reduce items that we don't necessarily need," the councilmember said.
Both Esposito and Welde emphasized that the problem costs the environment as well as public safety, as litter buildup makes it obvious when homes are unoccupied, and the economy because litter decreases property value.
"Polluters want to pollute. They want to keep their garbage coming into communities, no matter what the cost is to communities, and they're going to fight to keep what they believe is their right, but it is not constitutionally protected," Welde said. "[The legislation] will save taxpayers money, but ultimately it will save the city a lot of money and it will keep neighborhoods more clean throughout Philadelphia."
Correction: March 23, 2021
A previous headline of this article inaccurately portrayed the scope of the report.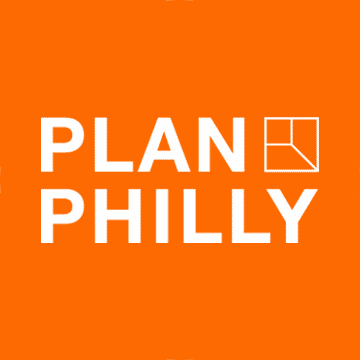 WHYY is your source for fact-based, in-depth journalism and information. As a nonprofit organization, we rely on financial support from readers like you. Please give today.