State mental health funding hasn't increased in years. Pa. counties say it's affecting care.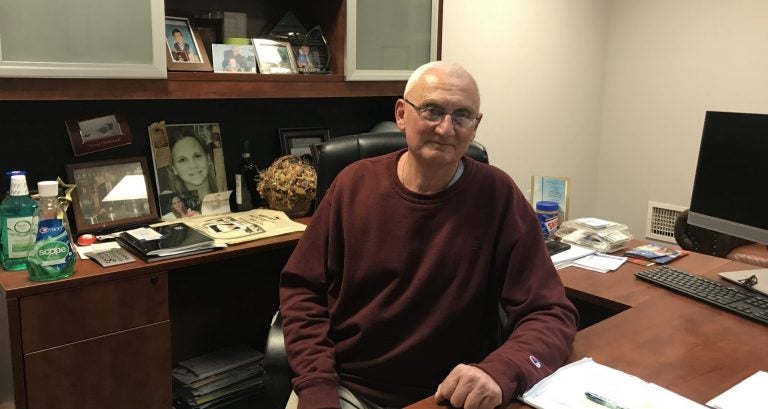 This article originally appeared on PA Post.
—
One of the first things you notice when you walk into the Case Management Unit in Dauphin County is the boxes, piled up in offices and between rows of cubicles.
Director Gregory McCutcheon explains that staff members recently ran a winter clothing drive and are now prepping for a toy giveaway.
Distributing those boxes of clothes and toys is only a small part of the CMU's job. It is a hub for mental health services in the county — responsible for connecting people with intellectual and developmental disability programs, early intervention services, and other mental health assistance.
But McCutcheon said there's not enough money — especially since the state cut funding by 10 percent about six years ago, as lawmakers struggled to balance budgets.
In fact, the human services funding the state give counties hasn't increased since before the Great Recession. County officials say Medicaid expansion in 2015 didn't offset the costs much, and neither has the money from now-shuttered state hospitals that was used to launch community-based inpatient care. But despite counties' insistence that funding isn't keeping pace with rising costs, the issue isn't a priority in Harrisburg, where a divided government has struggled to pass balanced budgets.
Sporadic efforts to route more money to counties have gained little traction.
"We've had outpatient programs that went away," McCutcheon said. "We've had children's programs that have gone away, I've seen peer-support programs go away."
There is a real-world ripple effect from that lack of funding.
If people don't get the help they need, McCutcheon and others say they may not be able to maintain jobs. Some end up in legal trouble or are committed involuntarily. And that all costs even more money.
Costs rise, funding doesn't
The human services funding Pennsylvania gives its counties is divided into six categories: housing assistance, drug and alcohol programs, intellectual disabilities, homeless assistance, human services development, and mental health services.
Many thousands of Pennsylvanians rely on those mental health services. Most fall into a middle ground between qualifying for Medicaid and being able to pay for their own insurance, according to state and county officials.
In Dauphin County, it's Dan Eisenhauer's job to figure out how to cover their care.
"It is an inordinate amount of administrative time to figure out how we're going to do what we need to do with limited resources," he said. "And then what it does, is it creates this, literally, erosion of quality over time. And that is a fact. And I'm not proud of it."
Eisenhauer said the stagnant funding is relatively new. Through the 1990s and early 2000s, the state routinely gave counties small boosts called COLAs — cost of living adjustments.
But then the recession happened.
"The last time we actually had a plain old cost-of-living adjustment or increase in funding was fiscal year 08-09, and then as you remember, that was the year the economy tanked and then they actually took away the increase in the halfway through the year," Eisenhauer said. "So, the last time we actually had an outright increase in funding was 07-08."
Money got even tighter in the 2012-13 fiscal year.
There had been small cuts to county funding here and there after the recession hit, but after federal stimulus money ran out and the commonwealth fell into a deep deficit, then-governor Tom Corbett took a more dramatic step — reducing the funding by 10 percent.
His onetime campaign manager, Mike Barley, said there wasn't much choice.
And he said the Republican Corbett tried to soften the blow by converting human services funding to block grants — lump sums of cash counties can decide how to spend, rather than having the state earmark it for a specific category.
"This allowed some flexibility within the counties to move their money around, and it helped reduce costs because you were able to streamline services," Barley said.
Eisenhauer rolled his eyes at that line of reasoning.
"The block grant provided, quote, flexibility among the funding streams in the block grant that were all cut 10 percent," he said. "Flexibility without a cut would have, obviously, been much better."
Pennsylvania's Medicaid expansion under Democratic Governor Tom Wolf in 2015 helped a little, covering some people who would usually rely on county services. But Eisenhauer said even those savings barely kept pace with inflation.
Harrisburg has other problems
Dauphin County Commissioner George Hartwick said every single year since the cuts, commissioners from across the state have gone to the Capitol to try to convince lawmakers to restore that 10 percent.
But every year, he says the answer is the same: nope.
He said he thinks he knows at least part of the reason why.
"We don't see people at the lines of state legislators' offices saying, we demand services. We don't see lawsuits happening," he said. "We say, let's figure out a way to take care of the highest risk, with the highest need, with the limited resources we have to avoid crisis, and in some cases, death."
Governor Wolf has proposed increases in all his budget plans except the most recent one, and Democrats typically support the concept.
But state spending plans have been consistently tight, and most members of the legislature's GOP majority aren't eager to divert around $80 million a year — the amount Corbett cut — for something that doesn't seem dire to them.
Spokespeople for the House and Senate didn't return requests for comment.
Of course, there are exceptions to every rule. Representative Gene DiGirolamo is one of them.
The longtime Bucks County Republican is eager to explain his own proposals for raising the money.
"Some of my ideas have not gone over real big," he said, chuckling. "I say they've gone over like a fart in an elevator, especially in my own caucus."
DiGirolamo is among the most moderate members of the House Republican Caucus. For years, he has wanted to pay for human services funding through a severance tax on natural gas drillers — though his own party has repeatedly struck down his attempts.
Part of his advocacy is because he is chair of the House Committee on Human Services.
But another part comes from firsthand knowledge.
"When I first got elected, I found out my oldest boy Gene was addicted to heroin," he said. "Personal experience, you know?"
DiGirolamo said his son was able to get treatment, and is now 19 years into recovery.
But that experience is one of the reasons why, when Corbett moved to cut funding by 20 percent in 2012, DiGirolamo was incensed. So, he pushed back.
"We got it down to 10 percent, which was still an $80 million dollar cut to the counties," he said.
What's to come?
In 2014, DiGirolamo and a handful of other lawmakers tried to pass a bipartisan resolution requiring the House to study the issue — no funding hike attached.
It went nowhere, and there hasn't been serious legislation on the subject since.
Representative Michael Schlossberg, a Lehigh County Democrat who worked on the effort with DiGirolamo, said the lack of movement wears on him.
"Frustration. I think that's the best way I can put it," he said. "But I'm not really surprised by this anymore. People try to push mental illness and the mentally ill off to the side, when the truth is, we need to deal with these people because one, they deserve it, and two, if we don't it just becomes a bigger problem later down the line."
DiGirolamo said as far as he's concerned, this is a broader budgeting problem.
For years, Pennsylvania's spending plans have been balanced with one-time revenues — licensing fees from gambling expansions, borrowing against various funds, and moving around pots of money, among other things.
He said eventually — maybe sooner than some lawmakers think—there will be a reckoning.
"They don't want to raise taxes, and they don't want to make any cuts. And you can't have it both ways," DiGirolamo said.
He added, "You've got to get to a point of time, and I think we're there now, this year, where you've got to do something responsible. If you want to get the votes to make the cuts, have at it. I'm not going to be one of them."
Budget crunch time is still months away, but already, DiGirolamo's party leaders are indicating they won't agree to any new taxes or fees.
And meanwhile — at least according to the Independent Fiscal Office — a new deficit is looming.
That could mean mental health funding doesn't even make it to the negotiating table.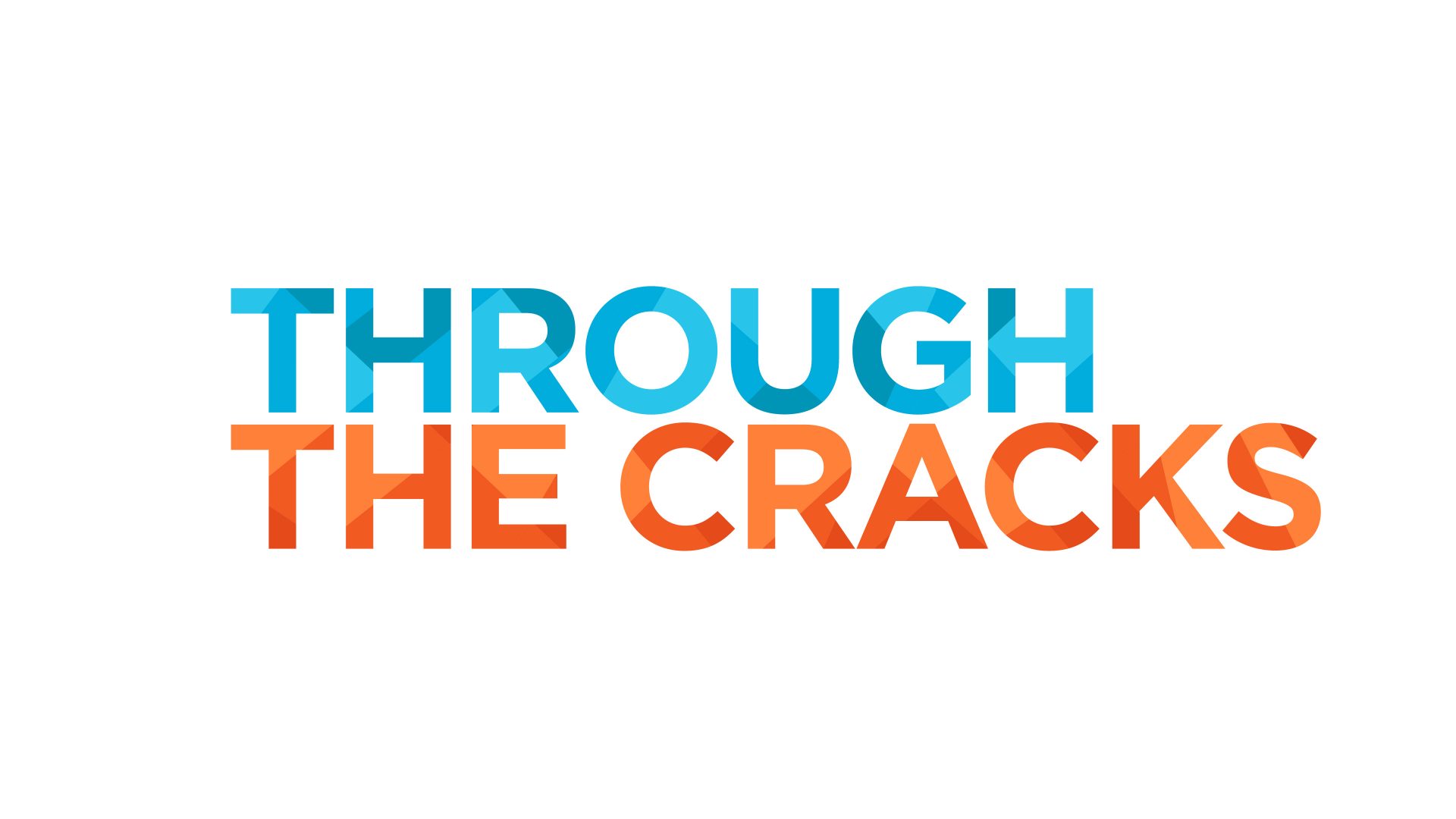 This story is part of Transforming Health and PA Post's mental health series Through the Cracks, which seeks to locate problems in Pa. mental health services and break down stigma by sharing personal accounts.
WHYY is your source for fact-based, in-depth journalism and information. As a nonprofit organization, we rely on financial support from readers like you. Please give today.