St. Hubert's students await an answer on closure appeal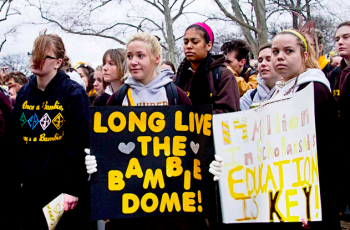 Catholic schools across the Philadelphia area are waiting for some big news. On Friday, the Archdiocese of Philadelphia will announce if schools slated to close or consolidate will be allowed to stay open. As at many other schools, there is sadness and anticipation at St. Hubert's, the largest Catholic girls' high school in Philadelphia.
It's not a challenge to find a Hubert's student ready to speak passionately about the school.
"This is the reason I wake up at 6 o'clock in the morning and I don't leave until 7:15 at night everyday," said junior Claire Alminde. "Everything that I do and everything that I basically am, is this school. It's like the funnest place on Earth, besides Disney World."