Spruce Street Harbor Park reopens on a drizzly Mother's Day weekend
The weather dampened opening weekend for the season, but some families braved the cold wind to celebrate.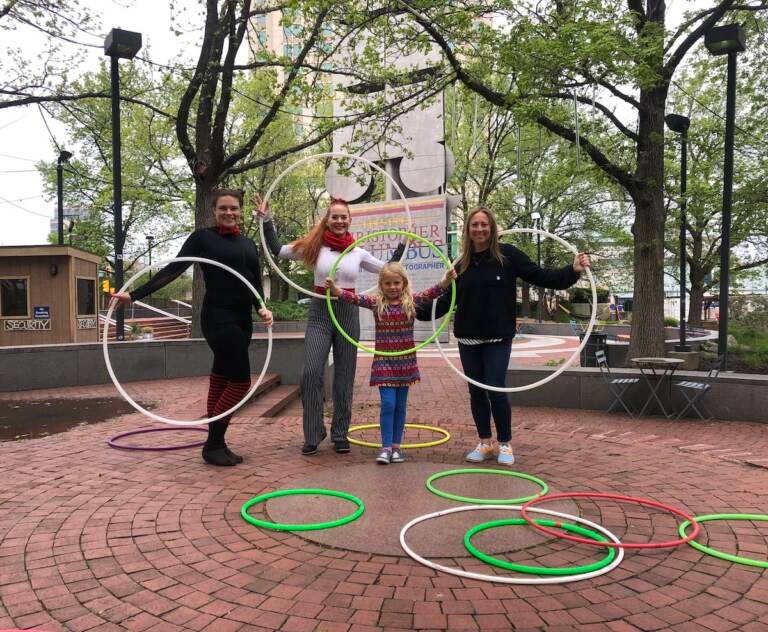 Destinee Rivera remembers the last opening weekend at Spruce Street Harbor Park, when "the lines didn't stop" outside the stand where she sells funnel cake, ice cream, and milkshakes.
This year, she expected another big crowd, since opening weekend coincided with Mother's Day.
But the weather dampened those plans.
"It's freezing, slightly drizzling at times," Rivera said as she stood behind the counter Sunday afternoon. "Not the best day for all of those items."
Three hours after opening the shop, she and her coworkers hadn't sold a single scoop of ice cream — or any other treat, for that matter.
"The weather's just so crappy," said Erica Mason, another Frozen Delights employee. Her uniform bowtie matched the bright blue cotton candy that sat, untouched, on the stand's counter.
The cold wind and light drizzle didn't deter Briana Mitchell from spending Mother's Day at the park, a popular spot along the Delaware River that, according to at least one travel site, is among the "best urban beaches" in the world.
Mitchell, her husband, and their three young children came in for the day from South Jersey and spent the afternoon exploring the park after a special Mother's Day brunch.
"It's probably the best time to be here, when it's less crowded," she said, scanning the nearly-empty space.
Her oldest daughter, seven-year-old Pia, got extra attention during a hula hoop demonstration, since there were no other children around. She learned tricks, like spinning the hoops around her arms, while her younger siblings swung in the park's colorful hammocks.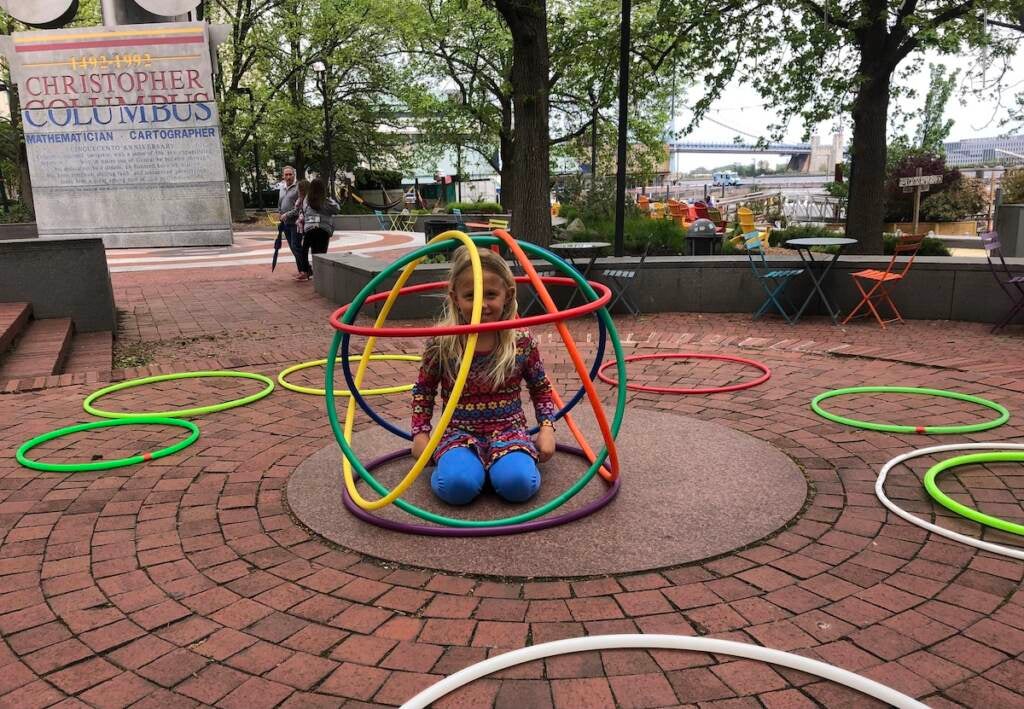 At one point, Pia paused to answer questions about her mom. She appreciates that Mitchell makes her good food, especially spaghetti.
Kelsey Lee, one of the hula hoop performers, said she'd counted about a dozen children in the three hours she'd been at the park, though she was starting to notice more families as the afternoon went on and rain let up.
"It's pretty spare but those who do come by have come up to us and engaged us," Lee said. "I feel like this is the kind of day that people need the most joy, when it's gloomy out and it's a little cold. That's when you make the most impact."
Lee said she and fellow performer Jennifer Alvarez were booked by an entertainment company based out of the Philadelphia School of Circus Arts to "entertain and do a little instruction" in honor of both opening weekend and Mother's Day.
It felt special for them to spend the day together. Lee lost her own mother several years ago and considers Alvarez a second mother. They planned to get dinner together that night, along with another friend who also sees Alvarez as a mother figure.
"It's creating new traditions," Lee said. "We've been doing this for a few years now."
Lee believes her mother — who loved tradition and sunflowers — would be proud that she was spending the day with people she loved, being active and bringing others joy.
"I know she's smiling down at this," Lee said.
Erica Mason, at Frozen Delights, said she was spending Mother's Day working so she could reach a big goal: buying a house somewhere with a good school system for her two sons.
Her oldest starts high school this fall, so "the number one priority" is to get a house before then, she said. That means taking this second, weekend gig in addition to her job at a childcare center and spending Mother's Day at work.
"There's lots of Mother's Days," Mason said. "I need to buy a house. That's it."
Mason still hoped to spend some quality time with her children. Her husband was considering bringing them by the dessert stand at some point, and they planned to have a nice family dinner together at home, hoping to avoid crowded restaurants with long Mother's Day waits.
Asked about her Mother's Day plans, Destinee Rivera laughed. Her mom made plans without her, she said, since she knew Rivera would be working.
Rivera did intend to bring her mother some gifts, including a new bag and music box, after her shift. Until then, she hoped the weather might clear up, so the park and ice cream might be more enticing.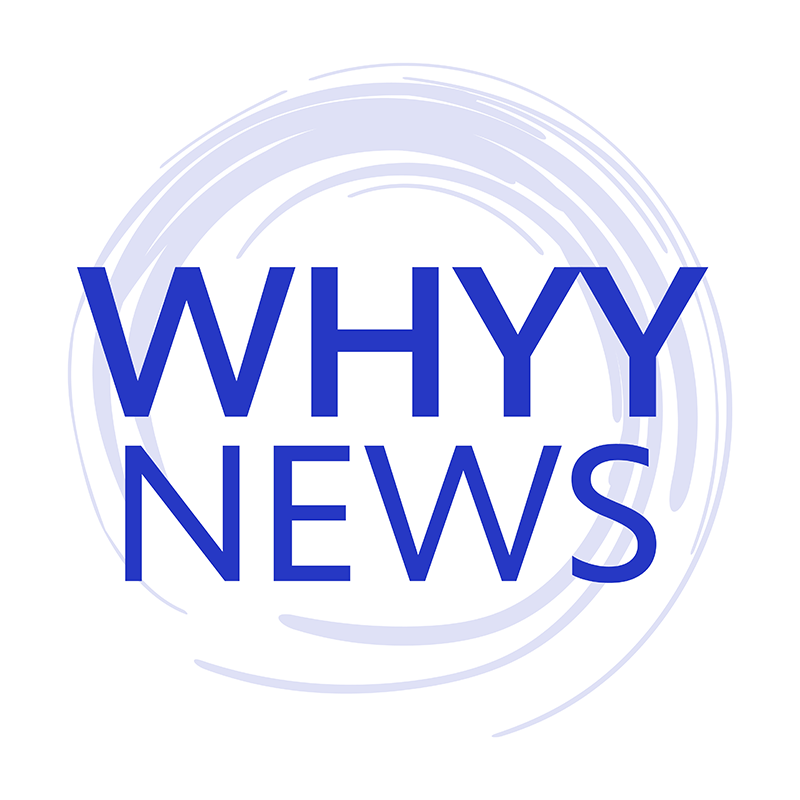 Get daily updates from WHYY News!
WHYY is your source for fact-based, in-depth journalism and information. As a nonprofit organization, we rely on financial support from readers like you. Please give today.