SPOTTED: Dilworth Park, Mormon towers, La Colombe, copper domes
Our eyes are ever peeled for interesting sights and sites. Here's what we spotted this week:
Dilworth Plaza to Park
Trees planted at Dilworth Plaza, June 2014

Trees being unloaded from a flatbed, May 2014

Transparent subway entrances are now rising from Dilworth Plaza, June 2014
Construction on Dilworth Plaza – excuse me Dilworth Park (when did that name change happen?) – is entering its final months of construction and work at the ground level is revealing the shape of the space to come. Among the latest improvements are new trees, such as Honey locust, Black locust, Katsura and London plane. One recent rainy day I saw trees being hoisted from a flatbed truck onto the plaza. Now that they're planted you can see the "tree groves" along with the glassy subway entrance pavilions, which are also taking shape. Their curves and material are meant to defer to and frame City Hall's majestic architecture. Construction should finish in September.
As for that name change, Center City District, which will manage the new public space, has a new website about Dilworth Park. You can also watch Dilworth Park being built via construction cam.
Mormon Temple under construction, June 2014

Mormon Temple under construction, June 2014
Over at 18th and Vine the Mormon Temple is rising. In the last few weeks steel structure has been framed and shows a hint of what's to come. Lately the two towers have come into view. You can follow along with the temple's construction via photographs shared online.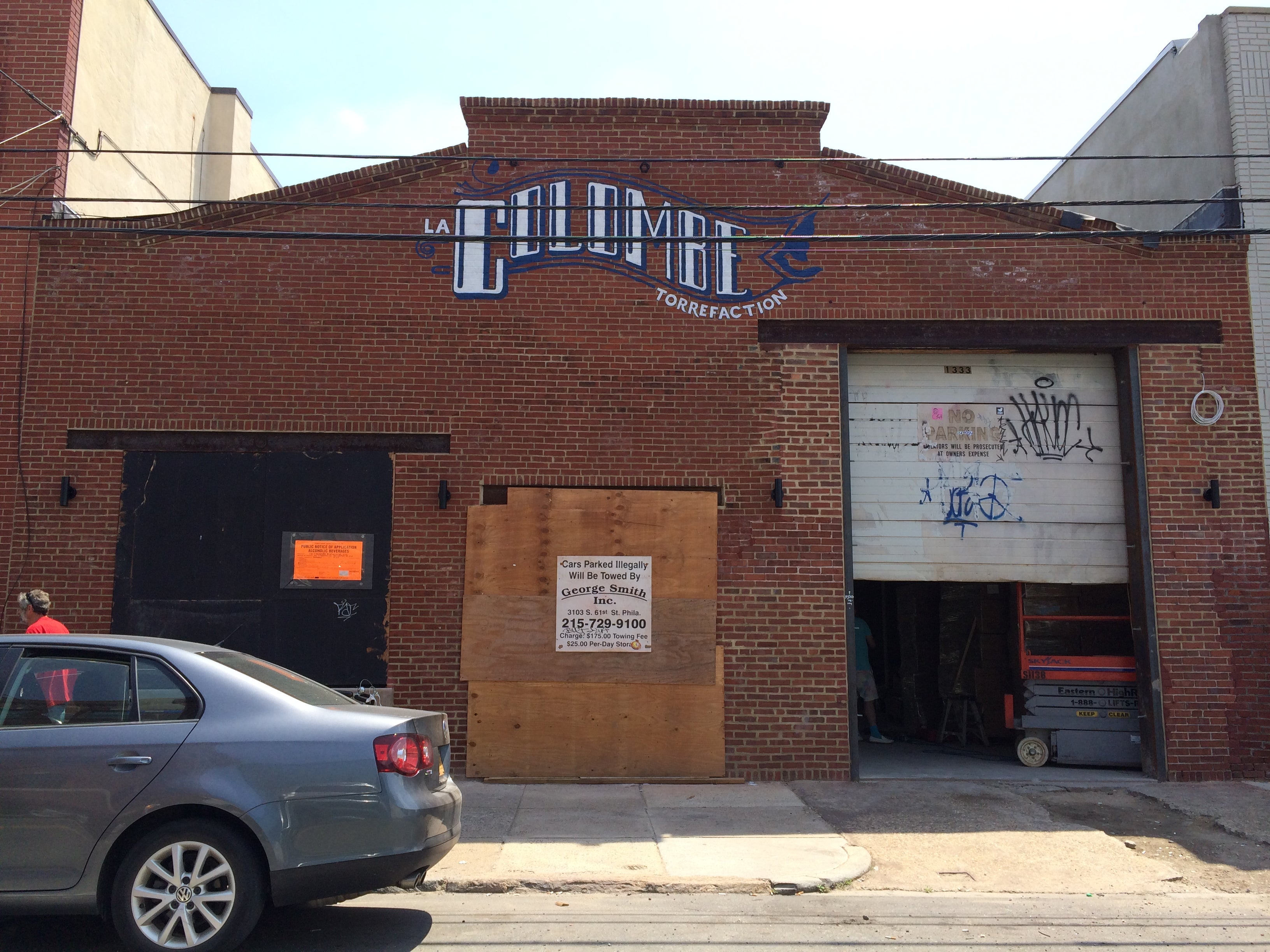 Last summer when I wrote about the closing of Antiquarian's Delight, a longtime vintage emporium in a former synagogue on South 6th Street, I was curious about how preservation-friendly the new owners would be. We knew residential conversion was likely but the 109-year-old building is not afforded protection through historic designation. After an extensive gutting, construction has been chugging along. If the gleaming copper domes are any indication, there's real hope that the building is in good hands. They are spectacular.
WHYY is your source for fact-based, in-depth journalism and information. As a nonprofit organization, we rely on financial support from readers like you. Please give today.