Special Report: APM set its own rules
In a city like Philadelphia, where big deals still get hammered out in back rooms and close ties to politicians are a basic part of doing business, even the well intentioned developer can easily go astray.
For exhibit A, see Germantown Settlement.
A decade ago, it was arguably the city's premier social service non-profit and community development corporation. Politicians like Govs. Ed Rendell and Mark Schweiker, Mayor John Street and Councilwoman Donna Reed Miller showered taxpayer money on the organization, at least $100 million over 30 years. Settlement ran a charter school, developed housing and retail space, mentored truant kids and assisted low-income AIDS patients, among many other good works.
Today, Settlement is bankrupt. Its charter school is closed and its erstwhile political allies are doing all they can to distance themselves from the organization.
Settlement collapsed for a lot of reasons, not the least of which was mismanagement, as chronicled in detail in September's Philadelphia magazine.
The Series: Desolate to Dynamic
In the coming months, PlanPhilly will publish a series of reports on the Asociación Puertorriqueños en Marcha and its role in Eastern North Philadelphia's revival.
Among other topics, the stories will cover the experiences of the area's residents, the politics and racial dynamics of urban recovery, the design and architecture of low-income developments, and the massive investment of taxpayer funds that enabled the neighborhood's transformation.
The writing, video and photography that comprise this series is made possible by a grant from the William Penn Foundation.
But the organization's extreme reliance on elected officials and political favors clearly played a role in its demise, helping to insulate the organization from scrutiny and reform by ensuring that public funds kept flowing to it even after projects failed over and over again. Some now hold up Germantown Settlement as an object lesson of sorts for those CDCs who would live or die by the political system.
"I think lots of CDCs in the city – and Germantown is an extreme example – are overly dependent on politicians and it becomes kind of a crutch that prevents them from really getting their act together," said Terry Gillen, a former Democratic ward leader and executive director of the Redevelopment Authority, which helps determine when to sell city owned land to non-profits and other developers.
But there are other CDCs that have managed to thrive in the city's sometimes pay-to-play political environment without – at least so far – being compromised by it.
Few organizations have managed the balancing act better than Asociación Puertorriqueños en Marcha, or APM.
"We believe a good plan and integrity speaks for itself," said Rose Gray, who heads APMs extensive redevelopment efforts. "We don't believe in politics. We don't do politics."
Admirable as that may sound, it is not an entirely accurate characterization of the way APM operates.
The fact is, CDCs like APM work in highly political environments. The land they develop is typically owned by city agencies. Their projects rely on limited state, local and federal funds, which are often subject to fierce competition. And in Philadelphia – thanks to the practice of councilmanic privilege – district council members wield near-complete veto power over all significant developments, including projects managed by CDCs.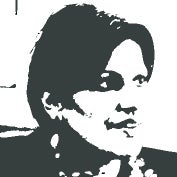 Nilda Ruiz
Given those conditions, successful CDCs have little choice but to brave the city's political wilds.
And APM is no exception. Its executive director, Nilda Ruiz, was co-chair of Mayor Nutter's transition committee, and one of his appointees to the Planning Commission. APM Vice President Jennifer Rodriguez is one of five members on the RDA's board of directors. The Eastern North Philadelphia organization has carefully cultivated powerful allies – both in City Hall and Harrisburg – and some of its senior executives, like Gray, are former high-level civil servants who have carefully maintained their own relationships with the city's power players.
Yet, for all that, APM has developed a reputation as a clean organization that plays the political game only as much as is required to advance the non-profit's redevelopment and social services work.
"They're political with a small 'p,' not a big 'P,'" said Nelson Diaz, a former city judge and solicitor who is among APM's most reliable allies in the halls of power.
According to campaign finance records, APM's 100-plus employees have donated less than $8,000 to state and local candidates in the past four years. Few if any APM employees double as committee people or ward leaders. And unlike the leaders of some other CDCs, APM's past and present executives have shown no public interest in running for office themselves, or for actively campaigning on behalf of elected officials.
"APM, they do what they have to do politically to survive. They developed the necessary relationships. But at the same time they do not get too emerged in the political scene," said State Sen. Shirley Kitchen, one of APM's most important advocates in Harrisburg.
"There are CDCs that don't understand how to do that. There are some that live and die by the political system. They conduct themselves in such a way that even when their work is good, all they're known for is the political end."
It is not an easy balance to strike.
"You need to know how to live in both worlds," Diaz said.
Academic John Kromer explains the politics behind CDCs. Story continues below…
Competence as clout
Above all, APM's success in navigating the city's political wilds is due to its successful record as a developer in Eastern North Philadelphia, a neighborhood that not long ago was among the most desolate and hopeless sections of the city.
In 1998, two-thirds of all properties in the area – 2,173 parcels – were abandoned buildings or vacant, trash-strewn lots. Today, due principally to APM's work and a huge infusion of taxpayer funds, only 687 abandoned properties remain. The rest have been redeveloped, turned into well-maintained grassy lots or purchased for use as parking lots and side yards.
APM has lured a supermarket and credit union to the neighborhood, and next year work is slated to begin on the organization's largest project yet: a 160-unit mixed use transit oriented development adjacent to the Temple University regional rail station.
With the exception of a problem-plagued first project (a rental development for the disabled), the developments have all been built on budget and on time, a record which has helped APM accrue a lot of credibility with elected officials.
Rose Gray
"We managed our funding on every project very carefully. We never had to go back to the city for additional funds and I think that's appreciated," said Gray, who was brought in to oversee APM's development arm after the organization realized it needed an experienced professional to navigate the complexities of putting a major construction project together.
Critically, APM has also stuck to its carefully crafted redevelopment plan, even to the point of passing on available funds for projects that did not fit its broader strategy. That sort of discipline can be difficult to maintain in a political environment like Philadelphia, where the attention span of politicians frequently fails to stretch beyond the next election.
"Even at top speed, it can be very difficult to approve a plan, acquire land, finance the development and see the construction completed by the time the next election rolls around," said John Kromer, former head of the city's Office of Housing and Community Development, who has conducted a thorough study of vacant land in the APM area. "So the thinking of elected officials has to be more short-sighted than community development corporations, which in most cases have to take the long view because redevelopment in distressed communities takes time."
But politicians say it can be refreshing to work with an organization like APM that is taking the long view, relieving elected officials of the need to help the organization figure out its goals.
Maria D. Quiñones-Sanchez
"APM has always had a plan, they've stuck to the plan and they've had success with the plan. They're always having groundbreakings. If you're an elected official, that makes it easy for you, they're very self sufficient," said Councilwoman Maria D. Quiñones-Sanchez, who represents the eastern half of APM's service area in City Council.
APM has proven adept as well at locating money from a variety of non-government sources, such as the William Penn Foundation and the Local Initiatives Support Corporation. Some other CDCs rely almost exclusively on federal low-income housing tax credits or the city's Office of Housing and Community Development for project funding.
"We do what we say we're going to do, and I think when you have that reputation it's very difficult for people to say no to you," Gray said.
Now, APM is in the enviable position of being courted by the politicians, instead of the other way around.
And no wonder. Politicians like being associated with inner city success stories. They like groundbreakings. And they like it even better when the organization behind them is competently run and self-sufficient.
"If you do good work the politicians will beat a path to your door, and that's the way you want it. You don't want to be going to them asking for help, you want them coming to you. You see that now with Sister Mary Scullion at Project Home, and you see that with APM," Gillen said.
An interactive graphic shows the political players involved with APM through the years. Story continues below…
Building political bridges
Of course it took decades for APM to turn into the redevelopment juggernaut it has become.
In its earliest years, before it had a track record to point to, political support was arguably more necessary than ever. It found that support in a surprising figure: Mayor Frank Rizzo.
A new face on race relations:
In the last installment of this series, PlanPhilly focused on APM's ability to serve the city's Puerto Rican community and how it has helped to quell conflict and build community by choosing to assist all low-income residents regardless of race.
APM founder Jesus Sierra, a former city worker in the department of Licenses and Inspections secured the non-profit's initial funding through his connections to Rizzo, which included Oscar Rosario, a founding APM board member who doubled as a Rizzo aide.
Those were racially divisive years in Philadelphia, and Rizzo – who had an atrocious relationship with the city's African American population – made overtures to the city's emerging Latino leaders as a hedge against the growing political clout of African Americans.
Sierra and APM were among the beneficiaries.
"For whatever reason, Rizzo had more of an affinity for Puerto Ricans than he did with African Americans. So you had this older group of Puerto Rican leaders trying to gain his favor, and some of them did," Diaz said.
But that alliance was relatively short lived. After Rizzo's second term ended, and as APM morphed from a social service organization into a full-fledged developer, Sierra saw the need to establish alliances with other elected leaders.
Lots of elected leaders.
By dint of its location – between Ludlow to the south and Fairhill to the north – the APM neighborhood straddles the informal line dividing North Philadelphia's majority Latino neighborhoods to the east and its majority African American neighborhoods to the west.
Not coincidentally, neighborhood is also split by an extraordinary array of political boundaries. In the roughly 40 square blocks served by APM there are two City Council districts, two State Senate Districts, and two State House districts.
To put that glut of politicians into perspective, the whole of Philadelphia is represented by only 10 district council members, eight state senators and 28 state house members.
Nelson Diaz
"I think the location of APM's target area on the margin of all of these legislative districts posed a real problem for the organization in that its target area didn't represent a critical mass of voters that could have any really significant impact on an election," Kromer said.
Today, the bevy of elected officials representing the APM area includes two Latinos: Councilwoman Sanchez and State Rep. Angel Cruz. But that is a relatively new development.
Ralph Acosta became the city's first Latino state representative in 1984, and his district included a slice of APM's neighborhood. But it was not until 2008, when Sanchez took office, that a Latino was elected to a district council seat.
Given the relative political weakness of Philadelphia Latinos for most of APM's history, the organization had little choice but to build strong relationships with African American and white elected officials.
Arguably, that helped APM hone its political survival skills.
Without a clear benefactor to protect them – and without the benefit of representing a decisive voting block – Sierra and APM were forced to work doubly hard to cultivate the many pols in their territory.
Sen. Shirley Kitchen
"He was very smart, very crafty. He knew the ins and outs. He knew how to get resources for his people," recalled Kitchen, who agreed to lend her considerable clout to Sierra so long as he ensured that African Americans had as much access to APM's housing developments as Latinos.
That relationship with Kitchen was key. First, she had sway with Mayor Street, who had represented the western half of APM's neighborhood as a councilman before he was elected mayor.
Second, Kitchen served as APM's chief conduit to Harrisburg. And because APM had a reputation as a relatively apolitical CDC, Kitchen was able to win support for the organization even from Republicans.
"We brought Tom Ridge down there, and he walked around in the APM area in the rain to see the job they'd done," Kitchen said. "He respected them for it. After that we were able to do some projects even though it was a Republican administration."
These interactive maps show the political boundaries of the APM area. Story continues below…
Achieving influence
There are other characteristics that have helped APM thrive in the city's political scene without being overwhelmed by it.
The organization relies on a small network of connected players, such as Nelson Diaz, to intervene with politicians and civil servants on APM's behalf when needed.
"Jesus developed the relationships with people who had access, people like me and others, and those relationships are still there," said Diaz, who also served as general counsel at the federal department of Housing and Urban Development.
Some APM leaders, particularly Gray, also have long-standing relationships of their own with influential figures in city government. Gray logged 10 years in the city's Department of Licenses and Inspections before departing for jobs in the private sector and at APM. During that time, she served as the lead administrator for no fewer than three development-related boards and commissions.
"I understood the system. I understood who I should talk to. And yes I had relationships," Gray said. "People know you. People know your reputation. People remember the way you treated them."
Indeed, relationships with the politicians are not the only ones that matter in redevelopment. Civil servants – in the Redevelopment Authority, Philadelphia Industrial Development Corporation, the Philadelphia Housing Authority, the Office of Housing and Community Development and other agencies – also wield considerable power when it comes to determining which projects receive funding and support, if only because they can help influence the decisions the politicians make.
Gray has strengthened APM's relationship with the bureaucrats. And she is not the only one. A number of senior APM staffers past and present have worked in redevelopment positions in the city, such as APM vice president Jennifer Rodriguez, who was a vice president at PIDC before she joined APM in 2008.
Darrell Clarke
Those connections flow the other way as well, with APM veterans leaving the non-profit to positions in the city, such as former APM events coordinator David Torres, who is an assistant managing director in the Nutter administration, and Norma Morales, a former APM employee who now works in constituent services in Councilman Darrell Clarke's office.
All those contacts would not matter for much though if APM had failed to build a solid base of grassroots support for its activities.
Generally, APM has done that. While there are some complaints, most residents seem to feel APM gives them ample opportunity to shape projects before they break ground. And APM is now in the middle of its largest yet community outreach effort as part of a new quality of life strategic plan it is developing with the financial backing and technical assistance of the Local Initiatives Support Corporation (LISC).
For CDCs seeking political support, robust community contact is key. Most politicians are very, very good at figuring out which organizations have that genuine grassroots support, and which do not.
"I insist that anybody I work with keeps the community informed. They do that," Kitchen said.
Yet that grassroots support, while necessary, can be politically dangerous as well. Like the leader of any community organization, successful CDC executives can and sometimes do try and turn their grassroots connections into electoral support. And when incumbents sense an emerging rival, they can turn off the spigot to the group affiliated with the challenger.
"There have been occasions where elected officials will try to weaken community organizations that nurture would-be opponents," Kromer said.
APM, however, has made it clear that elected officials need not fear a prospective rival emerging from their ranks. Ruiz, the executive director, does not live in the city. And Gray, APM's other high profile leader is clearly interested only in development.
"In the case of APM, the leader of the development effort is not a Latina, not from the community, and really is only there because of her real estate skills," Kromer said. "Those qualities made her an advantage for APM because Gray could not be viewed as a threat to existing state and located officials."
Contact the reporter at pkerkstra@planphilly.com.
WHYY is your source for fact-based, in-depth journalism and information. As a nonprofit organization, we rely on financial support from readers like you. Please give today.