South Philly lots named in FBI case against Kenyatta Johnson targeted for land trust
City-owned lots at the center of a soured redevelopment deal that ended with federal corruption charges are back on the market — with an unexpected twist.
City-owned lots at the center of a soured redevelopment deal that ended with federal corruption charges are going back on the market — and this time, the property will change hands via a new method of unloading vacant public land in Philadelphia.
Philadelphia Housing and Development Corp., a city-affiliated nonprofit that manages thousands of municipally owned lots, listed a request for proposals to redevelop a large, long-vacant parcel near 13th and Bainbridge streets in December. But instead of a direct sale, the city is offering the lot through a 99-year lease and a condition that any resulting development includes at least 30% affordable units.
The roughly 13,000-square-foot lot has an estimated market value of $2.9 million. Jamila Davis, a spokesperson for PHDC, said the agency believed the desirability of the land close to Center City and a short walk from the popular shops and restaurants of South Street would make the lease arrangement and affordability provision workable.
"Developers can still access this attractive piece of land and can make money on a mixed-income development," Davis said. "We can partner with developers to build affordable housing more cost-effectively, since this model does not need government subsidy or tax credits … We believe it is a win-win for developers and for the public interest."
This arrangement is similar to the community land trusts — in which a nonprofit leases land at a discount to homebuyers — long popular for preserving affordability in cities like Burlington, Vermont, and increasingly in places like New York City.
At least one local nonprofit has already successfully established a community land trust in Philadelphia, and other city lots are slated to be deeded to a trust created by housing activists who occupied the Benjamin Franklin Parkway last summer. The Bainbridge Street lots would instead be leased directly to a developer but will be the first directly marketed as such by the city's primary landholding agency.
Davis said the arrangement would allow the city to maintain a long-term ownership stake over valuable downtown land and more power to enforce affordability requirements. If successful, it could become a model for the redevelopment of thousands more lots, many inherited by the city during decades of depopulation and disinvestment.
"We are testing this new model out, and if it is successful we hope to do more dispositions this way," Davis said.
The city has struggled in the past with developers reneging on deals to redevelop public land or to include affordable housing — including the very same lots now being offered for lease.
The Bainbridge Street lots were condemned by the city in 2000. Five years later, the Philadelphia Redevelopment Authority, which legally owns the land, entered into an agreement to deed the land to Universal Cos., an affordable housing and education nonprofit founded by famed recording mogul Kenny Gamble, for no cost. In exchange, the nonprofit would build affordable housing on the site.
A decade later, the development had never materialized. But federal prosecutors later alleged that when the city moved to repossess the land, Councilmember Kenyatta Johnson intervened to help the nonprofit hang onto the lots while Universal was employing his wife as a consultant.
The Redevelopment Authority ultimately repossessed the lots about six months before Johnson was indicted, in January 2020.
The city's efforts to unload the thousands of vacant lots it owns have seen other buyers flip discounted lots for personal gain or abandon affordable housing provisions — not to mention issues with internal bureaucracy and political interference.
Davis asserted that many of those past examples involved years-old deals and had largely been corrected through subsequent reform. But she added that land trust deals offered even more protection for the city.
"The well-publicized 'deals gone wrong'… would not be possible under the current disposition and enforcement processes," Davis said. "That said, yes, putting a lessee in default is a simpler process than trying to claw back a property after ownership has been transferred."
Third District Councilmember Jamie Gauthier, whose office recently authored a report on the shortage of affordable rental units, said she was supportive of the new strategy, in light of steadily increasing housing costs. While rental costs did dip slightly in 2020, economic devastation linked to COVID-19 has left tens of thousands of Philadelphia renters grappling with housing instability and, paradoxically, saw home prices in the city continue to increase from historic highs.
"We were already in a housing crisis before the pandemic," she said. "Publicly held property will be one of the most powerful tools we'll have to address it."
Gauthier said land trust models could benefit areas like her West Philadelphia district, which has recently attracted billions in new development, by enabling the city to enforce affordability standards for decades.
"I don't think it makes sense for every property, but in some markets it makes a lot of sense, like the Third District," she said. "I think it's pretty key that we can hold onto the land as neighborhoods gentrify."
The effort is not without critics. Some on the left have raised concerns about a trend of decreasing community inclusion in the management of land trusts. A bigger issue may be whether developers are willing to go along with PHDC's new model — and signals are mixed.
Leo Addimando, head of the Building Industry Association, a local developers trade group, said the restrictions would make it harder to develop sites like the Bainbridge Street properties.
"Anything on a ground lease, especially something meant to be 'for sale' versus 'for rent,' is another hurdle for developers when financing projects and for buyers when buying homes," he said, noting that there "are a number of commonly used methods in real estate that create enforceable post-closing covenants or deed restrictions" that the city could use instead to enforce affordability restrictions.
Still, Davis said the office was confident demand for housing around Center City was strong enough to make sense, and emphasized that the RFP was, in essence, an experiment.
Gauthier was similarly bullish.
"Looking at how development is coming at us, it seems like people are trying to make the most profit they can. Some might not look favorably on this," Gauthier said. "But it's something that's worked in other cities, and I think it's great we're testing it out here."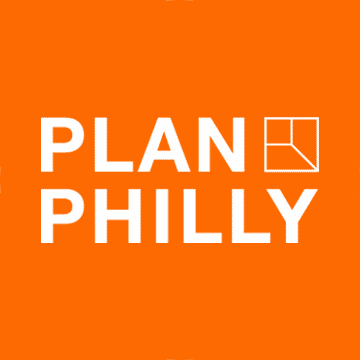 WHYY is your source for fact-based, in-depth journalism and information. As a nonprofit organization, we rely on financial support from readers like you. Please give today.