Small-scale development company wins Preservation Alliance awards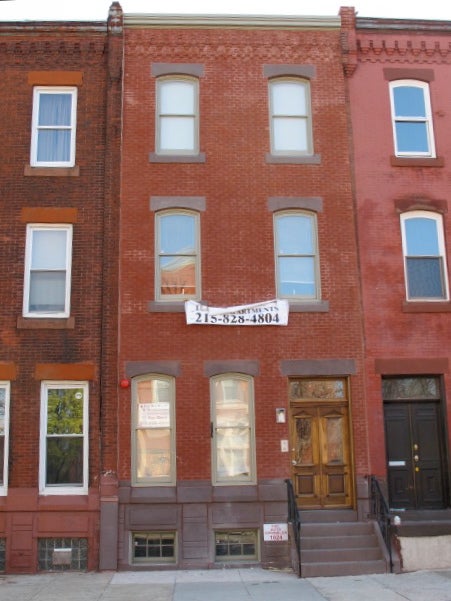 When Power House Development, Inc. began building on a vacant lot at 1824 Diamond St. the company had no idea the lot was part of the Diamond Street Historic District or that it would have to build the house in accordance with Philadelphia Historical Commission guidelines.
For a small, locally owned and family operated company like Power House, such news can be intimidating given the perceived costs of historic construction, but Power House, which also happens to be female and minority owned, exceeded the Historic Commission's expectations, and for that, the company will receive two grand jury awards at the Preservation Alliance for Greater Philadelphia's Preservation Achievement Awards luncheon this May.
"This construction, which was really a reconstruction of a lost building, really went above and beyond what was required," said Benjamin Leech, advocacy director at the Preservation Alliance. He added that Power House "brought a level of detail that is often missed in construction in historic districts."
Power House has been in business for about 10 years but had never done a historic construction project. When the company learned it would have to build the façade in accordance with the Historic Commission's guidelines, Audrey Martinez, who co-founded Power House with her husband, said she was intimidated by the added costs associated with purchasing the historically appropriate materials.
"What happened, going in it was a large investment," Martinez said. "It became much larger because of the façade, but once we started working with the Historic Commission, they encouraged my spirits. They made me really want to do this and do it right."
With guidance from the Historic Commission, Power House built a three-story triplex whose cast stone base, ornate door, and traditional window and roof details blend in with the rest of the block.
Including these features added about one month and a five percent cost increase to the project, Martinez said.
"It does cost more, and it does take longer, but anything that is worth while in life tends to cost more upfront and take a little longer, but in the end it will be worth it," she said.
The homes immediately surrounding 1824 Diamond St. were built as a single development in the late 1800s.
"This particular [house], because it was just one house in a block, would have really stood out as a sore thumb if it were different," said Patrick Hauck, director of the Preservation Alliance neighborhood preservation program. Instead of adding to the neighborhood, he said, "it could have had the completely opposite effect of taking away from the character of the block."
The project is also unique because it serves as an example of a small-scale developer doing historic infill construction, Houck said.
"We would love to see more of this kind of development happening in other Philadelphia neighborhoods," he said. "There's a great need for it on many blocks where there are just one or two houses missing."
When Power House learned that the Diamond Street property was in a historic district, the company checked the status of a property it was working on at 431 N. 39th St. Sure enough, that property was in a historic district as well, and Power House began its second historic infill construction project.
With two unique projects completed, Power House was encouraged to apply for the Preservation Alliance awards, and each property won a grand jury award.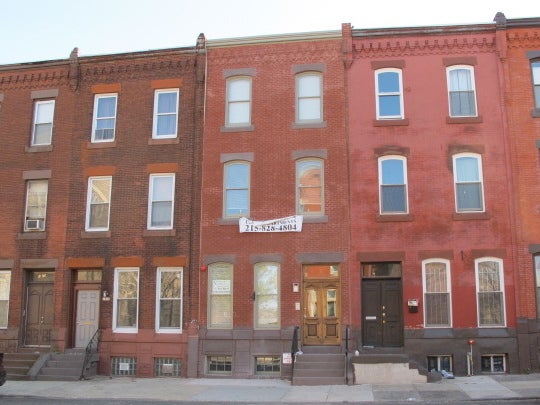 "I didn't even know about these awards that could be won," Martinez said. "We did this work from our hearts. We have a reputation. We did what we agreed to do, and I feel very proud of that."
The N. 39th Street property is extra special for Martinez, who grew up nearby and used to walk past the house on her daily commute to high school. She said that while much of the area was blighted, she used to admire that property's façade and daydream about turning it into a castle, marrying a prince and living in it.
"To know that we came from there and now we're building houses there, it makes me happy," she said. "It's very fulfilling."
Martinez said Power House, which is one of the city's Redevelopment Authority Neighborhood Stabilization Program's qualified developers, would be grateful for the opportunity to do more historic construction projects, and Leech said the Preservation Alliance is eager to work with Power House in the future.
"It's a relationship we're really excited to have," he said.
WHYY is your source for fact-based, in-depth journalism and information. As a nonprofit organization, we rely on financial support from readers like you. Please give today.