James Harden says Sixers were his 'first choice,' calling the team 'a perfect fit'
Harden excited to join Sixers, calls Philly home to 'best fans in the NBA.'
On Tuesday, the 76ers officially welcomed two new players to the team — former MVP James Harden and forward Paul Millsap. Both were acquired as part of a trade last week that sent Ben Simmons, Seth Curry, and Andre Drummond to the Brooklyn Nets.
At today's introductory press conference, Harden said that, contrary to reports otherwise, he'd had his eye on Philadelphia ever since his Houston Rocket days.
"Originally, you know, when I was going through everything I was going through in Houston, Philly was my first choice — it just didn't happen," Harden said. "I just knew for a very long time, this is a perfect fit. And obviously, you got a big man — the best big man — in the league in Joel [Embiid] and then obviously the coaching; just from top to bottom, it made sense."
Harden spent eight seasons with the Houston Rockets, before moving over to the Brooklyn Nets at the start of 2021.
He expressed excitement about playing with Embiid.
"I think we complement each other," he said. "Obviously, the whole world knows how great Joel has been playing — not just scoring the basketball, rebounding, he got a triple-double last game — just his presence alone is unbelievable."
Harden also has positive things to say about Sixers fans, who've given the former MVP an enthusiastic welcome.
"These fans are the best fans in the NBA," Harden said. "I think a lot of teams say that, a lot of organizations say that, a lot of fan bases say that. But, like, ride or die — probably the best fans in the NBA, and I'm just happy they're on my side and I'm not getting booed as the opposing team."
Harden missed his last four games with the Nets due to a hamstring injury, and will sit out the next couple games. He's expected to make his debut with 76ers on Feb. 25 against the Timberwolves in Minnesota.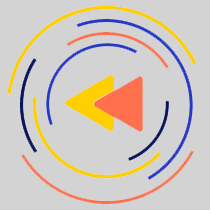 Saturdays just got more interesting.
WHYY is your source for fact-based, in-depth journalism and information. As a nonprofit organization, we rely on financial support from readers like you. Please give today.