The Ben Simmons era is over. Sixers fans rejoice, welcome James Harden to Philly
The disgruntled All-Star guard is heading to the Brooklyn Nets, along with Seth Curry and Andre Drummond, in a blockbuster trade.
Philly's Ben Simmons era has officially ended.
The disgruntled All-Star guard, guard Seth Curry, and center Andre Drummond, and two first-round draft picks are heading to the Brooklyn Nets in a trade deal for 2018 MVP guard James Harden, ESPN reported.
The Sixers will also reportedly get power forward Paul Millsap as part of the trade deal.
All-Star centerJoel Embiid quickly took to Twitter, posting only an "I stopped by one of my biggest haters' funeral today" meme.
Some Sixers fans, including Philly native Meek Mill, set their immediate sights on a championship.
Sixers got Jh ….. we about to go to the chip off the rip 💎💎💎💎💎💎💎💎

— Meek Mill (@MeekMill) February 10, 2022
"We got rid of Ben Simmons and Carson Wentz within a year of each other," Eagles blog Bleeding Green tweeted. "Nature is healing."
We got rid of Ben Simmons and Carson Wentz within a year of each other. Nature is healing

— Bleeding Green Nation (@BleedingGreen) February 10, 2022
Some speculated the trade may not pay off.
"Wow. That's a lot to give up," 6abc anchor Sharrie Williams tweeted. "But moving Simmons is an absolute must- and this is the cost."
"My only concern is we have to see the Nets often," City Councilmember Isaiah Thomas tweeted. "I hope it doesn't bite us back!"
"But overall," Thomas added, "you can't be mad at the trade."
We (@sixers) basically traded Seth Curry for James Harden today. No way Drummond resigns with us at the end of the season & we all know the drama w/ Ben. My only concern is we have to see the Nets often. I hope it doesn't bite us back! But overall, you can't be mad at the trade.

— Isaiah Thomas (@candidateTHOMAS) February 10, 2022
Another City Council member, Allan Domb, welcomed Harden to Philly (along with a pitch to support term limits).
It's a trade long awaited by Sixers fans like Latonya Meyers, who was tired of Ben Simmons refusing to play here since last year's playoffs.
"We don't want nobody that's going to pull us down. It's a team effort," she said. "So if a person doesn't want to work with us, we're going to work around it, but we're still going to get the job done, cause that's what we do. We're sixers. We fight different. I'm happy that we can make room for somebody that really wants to make Philadelphia their home."
While most fans are focused on seeing Harden in Philly, Earl Davis was also excited for Paul Millsap who the Nets added to the deal.
"It's good that we're getting a good trade like Paul Millsap, a good contributor throughout his career," Davis said. He added it's probably best for Simmons to get a fresh start somewhere else. "I feel like everybody deserves a second chance and I feel like this trade is providing a second chance to produce and come off with a level of experience that he has, it's good for him as well."
Like many fans, Davis hopes the deal has this team set up for a strong playoff run.
"The Sixers are a good team, it's just about balance and bringing the right chemistry and getting the game done, so everything is good with that. [I'm] a Sixers fan all day, every day."
A billboard celebrating "the Beard's" arrival has already gone up along I-95.
Harden missed the Nets' last three games due to hamstring tightness, which some have joked may quickly clear up now that the trade speculation surrounding his future has been lifted.
Meanwhile, Simmons return may also be delayed, according to ESPN senior writer Ramona Shelburne:
Ben Simmons will continue to work with his therapist to get mentally ready to play in Brooklyn. "It's a work in progress," according to one source close to him. But he's thrilled with the change of scenery and has already spoken to Kevin Durant. https://t.co/rVpErjw5Oa

— Ramona Shelburne (@ramonashelburne) February 10, 2022
It won't be long until the Sixers potentially face Simmons again. The team hosts the Nets in Philly on March 10.
"Gonna make the Roman Colosseum look tame," wrote WHYY's Avi-Wolfman-Arent.
WHYY News' Mallory Falk contributed reporting.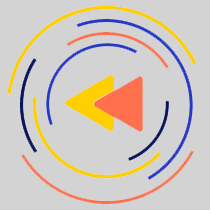 Saturdays just got more interesting.
WHYY is your source for fact-based, in-depth journalism and information. As a nonprofit organization, we rely on financial support from readers like you. Please give today.