Six indicted in violent Delaware gang dispute
Last June, a 6-year-old was caught in the crossfire of a shootout in Wilmington's East Side. Jashown Banner, called "LJ" by his family, was shot in the head. Though he survived, the boy is paralyzed and suffers brain damage.
The shooting arose from a dispute between two groups who tried to solve their differences with violence that stretched from Wilmington to Newark and into Elkton, Maryland. That's according to U.S. Attorney for Delaware David Weiss who announced an indictment against six men accused of stalking and kidnapping their rivals and their rivals' associates.
"We've got two groups that were openly feuding with one another," Weiss said when asked if the two sides could be considered gangs. "Defendant [Ryan] Bacon was engaged in a personal feud with an individual identified in the indictment as Person 1 as far back as 2014."
It was that feud that Weiss said led Bacon and five associates to stake out an apartment in Newark, eventually kidnapping "Person 1's" girlfriend, Keyonna Perkins. Perkins was killed and her body was discovered in a wooded area near downtown Elkton.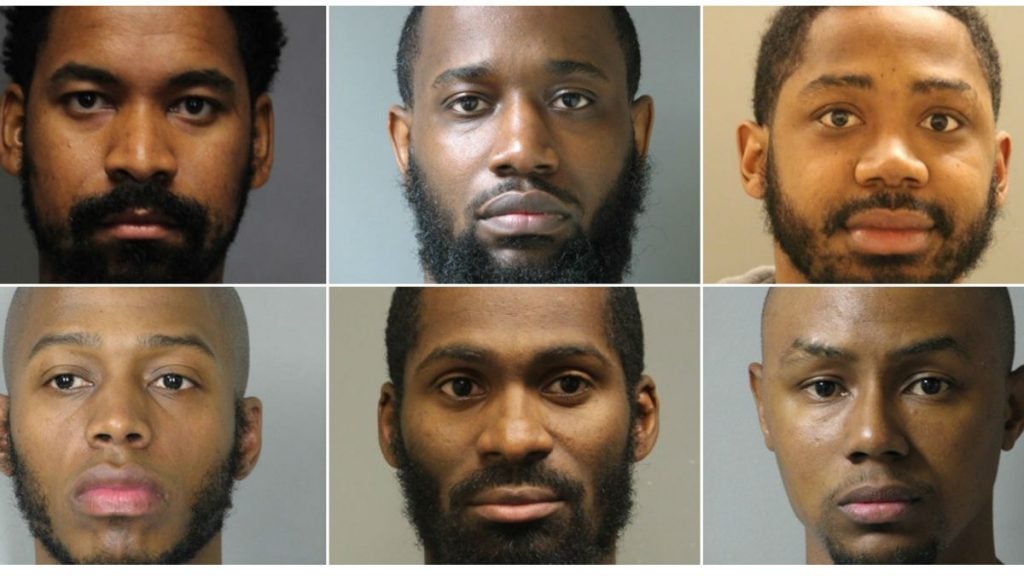 Indicted along with Bacon were Dontae Sykes, Michael Pritchett, Dion Oliver, Maurice Cooper, and Teres Tinnin. All six are charged with stalking and conspiracy to stalk; all except Tinnin are also charged with kidnapping and conspiracy to commit kidnapping.
"The maximum penalty for conspiracy to kidnap is life in prison," Weiss said. "The maximum penalty for kidnapping, in which the death of a person resulted, is mandatory life or death."
Weiss said the investigation and eventual indictment wouldn't have happened without the cooperation of multiple local police agencies, as well as federal agencies including the FBI and the DEA.
"When we see this type of violence being directed at individuals in our community, we as the FBI will come together and do all we can to collaborate with our state, local and federal partners to do what is necessary to make sure these people are brought to justice," said Gordon Johnson, special agent in charge of the FBI's Baltimore field office.
The investigation into this ongoing violent dispute turned up much more than just the six indictments announced Friday.
"To date, as a direct result of that investigation, more than 30 defendants have pleaded in Delaware state court to conduct that includes drug crimes, illegal weapon possession, money laundering and conspiracy," said Delaware Attorney General Matt Denn.
Weiss said the cooperative effort was part of the U.S. Department of Justice's Project Safe Neighborhood, a national focus on reducing gun violence. He said this year's reduction in Wilmington crime can be attributed in part to that project.
"Crime throughout the city of Wilmington is down in virtually every key violent crime metric — shootings are down 60 percent; shooting homicides are down 44 percent; rape is down 75 percent; robbery is down 11 percent; and the homicide clearance rate is about 62 percent," he said.
Just a few years ago, Weiss said, the homicide clearance rate was 11 percent.