Wilmington sees sharp drop in shootings
Listen
1:54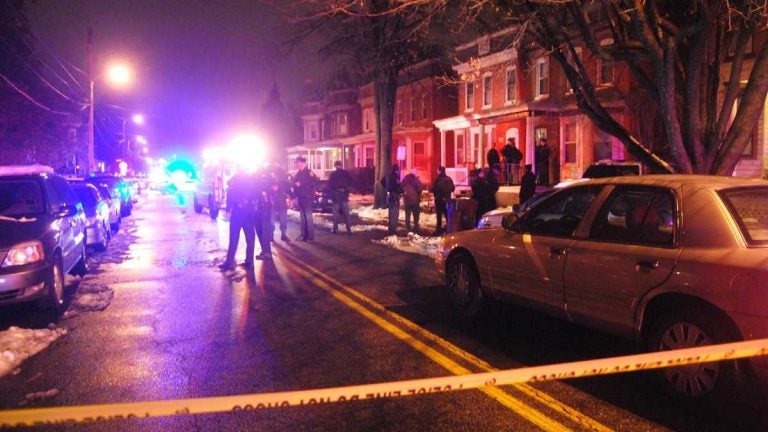 Poor sections of Wilmington have been ravaged by violent crime in recent years, making Delaware's largest city one of the most dangerous in America per capita.
But a year ago, when new Mayor Mike Purzycki hired a chief with more than three decades of experience in New York and Chicago, they pledged to work tirelessly to create a more peaceful city.
And a year into Chief Robert Tracy's tenure, the results are promising, city officials said in releasing the most recent statistics. That's a refreshing development for the city of 70,000 that in 2014 was dubbed "MurderTown, USA" by Newsweek magazine.
A year ago today, 74 people had been shot on Wilmington's streets in 2017. So far this year, that number is just 27. That's a decrease of 64 percent, and the lowest number through May 9 in at least a decade, statistics show.
A year ago there had already been 17 gun homicides; so far this year, there have been six. Robberies are also down substantially.
Tracy and Purzycki, who credits a shift from being a "warrior" police force to a "guardian" police force, are guardedly optimistic.
"Neither the chief nor I know whether these improving numbers will continue throughout the year," Purzycki said in a written statement.
"But it is encouraging to know that the [police department's] new emphasis on community engagement, intelligence-led policing, directed patrols and instituting the CompStat [data driven] methodology are producing better results than we have seen in the past few years," he said.
Tracy told WHYY the new approach has involved a change in tactics to a force that uses statistical analysis to focus on the most violent offenders, intervenes to prevent retaliatory shootings, and interacts better with the community and other law enforcement agencies.
"I know we're working very well together. And when things start to jell, as they are now, these are the results we're going to see,'' Tracy said.
"It's too early to start to claim victory. This is just something to build off of, and we can even get better. There's going to be some bad days.
"It didn't get like this overnight in Wilmington," he said. "It's going to take a while to come back to where we need to be where everybody feels safe in the city."
But barber Jose Natal, who lives in the Hilltop section that has seen more than its share of bloodshed, said there's still too much mayhem on the streets and that the officers still need to more involved with residents.
"There was a shooting on Broom Street two weeks ago,'' Natal said after the city released the latest statistics. He also pointed to a crime this week across town, where they "found a guy dead with a gunshot to the head."
Natal added that he hasn't seen enough engagement from officers in his neighborhood.
"I remember them talking about how they would be more involved with the community, more foot patrols, but I've never seen that happen."
Tracy countered that the force is committed to being partners with and guardians of the public with a single mission: a safer city.