A name change five years in the making: Should Philadelphia rename Taney Street?
After years of petitioning, The Rename Taney Coalition hopes for a breakthrough in their fight to rename Taney Street, famously named after Roger B. Taney.
In 2018, George Basile, a Temple University senior, created a petition to rename Taney Street in Philadelphia. Four years have passed, and the street name remains the same.
Taney street is widely believed to be named after Roger B. Taney, the Chief Supreme Court Justice in the Dred Scott v. Sanford case. The Supreme Court ruled that currently and formerly enslaved people were not American citizens and had no right to sue in federal courts. That verdict was announced in 1857, and the city of Philadelphia renamed Minor Street to Taney Street one year later.
The most successful advocacy group thus far has been the Rename Taney Coalition. They have been pushing for the street name change since 2020, and they propose the street be called LeCount Street to honor the late Philadelphian civil rights activist, Caroline LeCount.
Caroline LeCount was born in 1846, and she worked at the Ohio Street School for over 50 years as a teacher and principal. LeCount is considered "Philadelphia's Rosa Parks" for her work desegregating Pennsylvania's streetcar system.
The Rename Taney Coalition chose LeCount Street through several stages of community voting.
The Rename Taney Coalition has helped Taney Street residents learn the street's racial history. The group was founded in 2020 and is comprised of teachers, doctors, activists, and members from:
Residents Organized for Advocacy and Direction
Fitler Square Neighborhood Association
Young Chances Foundation
Center City Residents Association
South of South Neighborhood Association
Samaya Brown was raised across the world as an army child before moving to Philadelphia six years ago. She learned of the street's origin when she realized that she lives in a neighboring community. Brown has been a member of the Rename Taney Coalition ever since.
"I just bought a house just past Girard [Avenue] in Brewerytown, and I took a walk around the street and I ran smack into Taney Street. I was just like, 'There's no way that this is named after who I think it's named after.' So I went and got online, did some research. Not only was it named after [Roger Taney], but it was named after him after the Dred Scott decision."
Leo Vaccaro is a teacher at St. Joseph's Preparatory School along Girard Avenue. His school is less than 20 minutes away from Taney Street. Vaccaro reached out to join the movement when he heard the coalition was organizing events. He was in disbelief to find out that the city previously chose to honor Taney.
"I live in Fairmont, one block over from Taney Street… I was shocked that there was a street named after Taney."
Vaccaro continued to share his disappointment with the city.
"We fought the Civil War because of his Dred Scott decision in a lot of ways, and it just offended me that we disrespected that generation of Americans that had settled the issue of who can be a citizen or not."
Ben Keys has a unique relationship with Taney Street. He is not only a member of the Rename Taney Coalition fighting to change the street name, but he is also a resident of Taney Street. Keys moved into his new home a few years ago, and it sparked his interest.
"When we were looking at the house, I said 'Really? It's Taney Street?' As someone who studied history throughout my life, there's only one Taney in the history books. And it's a name that doesn't have a ton of ambiguity."
There have been multiple attempts to change Taney Street before, but almost all of them were brushed off. After talking to a few neighbors, Key discovered that some residents have wanted to change the street's name for the last 30 years.
"We heard from neighbors in the community that they were interested in the '80s and '90s in changing the name. So this isn't a new idea. But I think it is in terms of the timing."
The timing that Ben is referring to is the increased attention on injustice across the United States. The Rename Taney Coalition gained steam in 2020 when Americans were quarantining at home. The world lost Breonna Taylor in Louisville, George Floyd in Minneapolis, and then Daunte Wright in nearby Brooklyn Center, Minn., all at the hands of law enforcement officers in less than a year.
For Josh Isserman, the civil protests throughout Philadelphia inspired him to create change.
"In the 2020 summer, helicopters were flying over our houses pretty constantly. There's a lot of civil unrest in Philly because of all of the energy around George Floyd." Isserman thought of ways to get involved with his community, and that led him to Taney Street.
The biggest hurdle for the coalition has been meeting the demands of each city council member. Taney Street runs across three city districts, and a potential name change would need to be approved by Councilmembers Kenyatta Johnson, Darrell Clarke, and Curtis Jones Jr.
In order for council members to propose legislation, Councilmember Clarke has introduced new criteria — that a supermajority of Taney Street residents, in his respective district, are in favor of the new street name. Councilmembers Johnson and Jones are satisfied with the quality and thoroughness of community engagement that has already taken place. 
Since Taney Street runs through three council districts, the council member's are utilizing councilmanic prerogative to support the decision meaning all three council districts must support legislation at the same time. By law, the legislation could be introduced for each district separately.
If the legislation is proposed and passed, Taney Street residents will be responsible for updating their street name on their driver's license or identification card upon expiration.
Meeting the requirements set by each council member has been difficult for the coalition.
Brown explained, "We have knocked on all of the doors, we have had all of the petitions signed, we have done as much work as I feel that a coalition can do to show their work." Brown and other volunteers went door to door to collect signatures last Sunday— that was the coalition's fourth trip down Taney Street.
The coalition could be weeks or even months away from changing Taney Street. The City Council of Philadelphia meets a handful of times before the New Year, leading to their month-long recess between the fall and spring sessions.
Rather than become discouraged by the extensive process, community members like Keys hope to use this situation as a teaching moment for their children and families moving forward.
"I have enjoyed sharing this process with my daughter who is eight years old. She is asking a million questions, not just about, 'Why are we doing this?' Or 'Who was Roger Taney?' But also asking questions about the neighborhoods that we're walking through. The ways in which they look different than our neighborhood. There has been a lot of personal value to me to have that as a teaching moment for my daughter, and to this broader point to say that change can happen and you can be a part of that."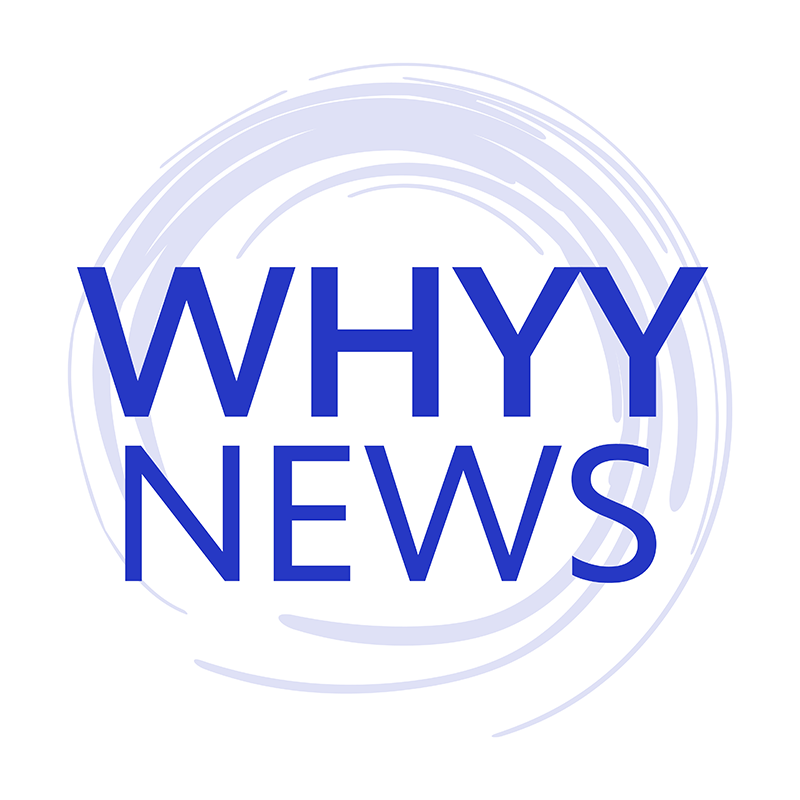 Get daily updates from WHYY News!
WHYY is your source for fact-based, in-depth journalism and information. As a nonprofit organization, we rely on financial support from readers like you. Please give today.