September 9: First day of school and the 'new normal' | Call for memorial park at 22nd/Market | Chestnut Hill Meetinghouse peek | Roxborough Conservation Overlay | Stronger Broad and Olney | Bike share, fewer helmets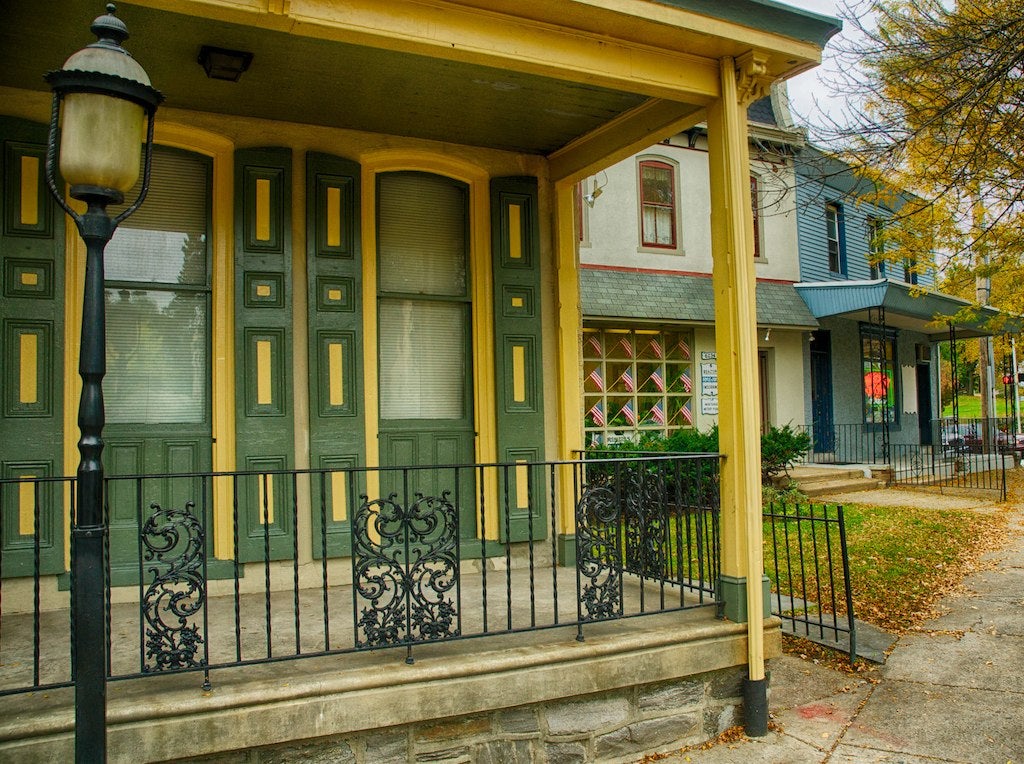 Welcome to the working week, Streeters!
Philly's public school students are back at school today – with hardly any supplies, aides, and after-school programs along with classrooms packed to the max.
The Daily News called today the start of a "grim new normal" as 9,000 kids start the day at different schools than last year thanks to the 24 recent school closures.

NewsWorks takes a look at the strained preparations for the first day back. "You're just sort of buying the very, very bottom-level basic things to keep the building open, but that doesn't provide for anything else," said Karen Thomas, Cook Wissahickon in Roxborough.

In his weekly Axis Philly column Tom Ferrick explains that further chaos could result from the stalemate between labor and the school district – from an imposed settlement and likely legal challenge to illegal strike. "Unless the chaos stops, the narrative about public education in the city will become a tale of parents fleeing to places where their children will have a modicum of stability, where they can get an education free of the uncertainty and strife offered by the public system."
What if the corner of 22nd and Market became a memorial park to honor the six people who died there in the Salvation Army building collapse? City Treasurer Nancy Winkler, who lost her 24-year old daughter in the collapse, has started an online petition asking for Council President Darrell Clarke and Mayor Nutter for just that. Daily News columnist Ronnie Polaneczky supports the proposal and goes one further calling for blightlord Richard Basciano, whose demolition crews toppled a wall onto the Salvation Army building, should pay for the new memorial garden.
NewsWorks has a preview of the nearly completed new Quaker meetinghouse in Chestnut Hill, revealing the building's traditional form with distinctly contemporary flourishes including the James Turrell Skyspace, which is expected to open in October.
Roxborough is contemplating a Neighborhood Conservation Overlay to help protect community character, NewsWorks explains. The zoning overlay could help shape new development, adjusting zoning, and setting design standards for character-defining features like porch or driveway dimensions. After it's clear that the neighborhood supports the NCO, the zoning overlay will move through the Planning Commission and could be up for a vote at City Council this fall.
Improving the once-thriving commercial hub of Broad and Olney is the subject of renewed focus by lawmakers like Councilwoman Cindy Bass. The Daily News reports that the hope is to create a better public environment and encourage a more diverse mix of businesses.
Philly's bike share program is expected to open this time next year, but don't expect to see more cyclists wearing helmets, NewsWorks reports. Bike share users tend to wear a helmet less often than those on their own bikes, but bicycle advocates say that more bikes on the road and cars keeping to their speed limits could make sharing the road safer and reduce the number of serious crashes.
The Buzz is Eyes on the Street's morning news digest. Have a tip? Send it along.
Follow us on Twitter @EOTSPhilly | Like us on Facebook | Share your Philly photos in our Flickr Group