SEPTA working to add 245 hybrid buses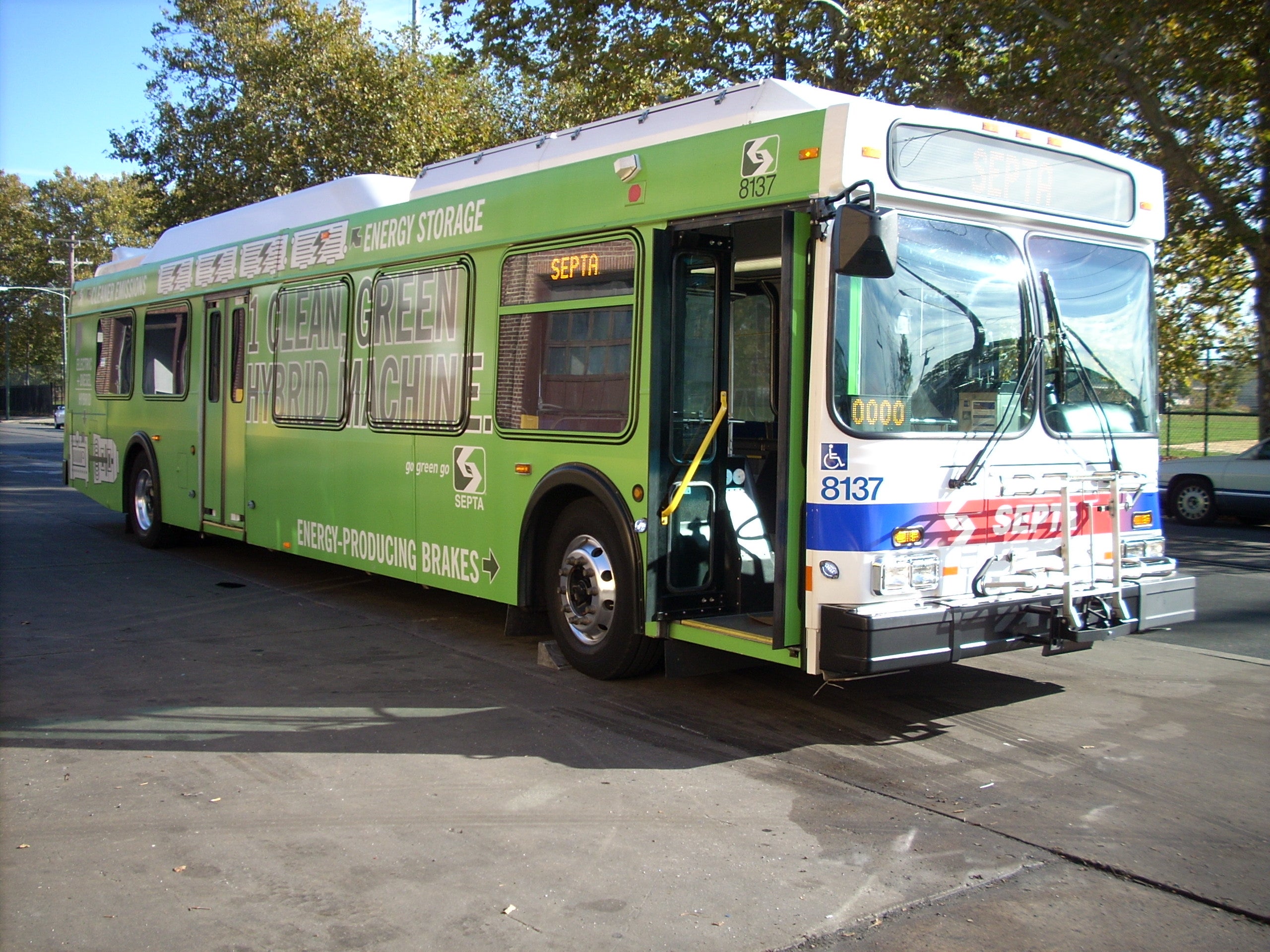 As New Payment Technology rolls out in the upcoming year, one change you might not hear alot about is SEPTA's replacement of 245 old, diesel buses with 245 new, hybrid buses from Nova Bus, a Canadian-based subsidiary of Volvo Buses.
In March, as part of SEPTA's regular fleet replacement program, the board approved a $171 million contract for the 245 new buses. If all goes according to plan, this bus replacement will boost SEPTA's current hybrid bus fleet from 472 hybrids to 717 and thus make more than half of SEPTA's current 1,400-bus-fleet hybrid.
This week, SEPTA sent a handful of engineers to the Nova Bus headquarters in Montreal, where they are reviewing final design. The buses will be produced at Nova's facilities in Plattsburgh, N.Y., and fabrication is set to begin in January. SEPTA expects a pilot to arrive in Philadelphia in March or April.
The hitch in all of this is that the $171 million price tag is the base cost for 245 diesel buses. To convert the diesel buses to hybrid costs an estimated $125,000 – $150,000 per bus, said SEPTA spokesperson Andrew Busch.
SEPTA has secured funding for the first two years of buses, 160 total, to be converted into hybrids, but to convert the remaining 85 buses delivered in the second two years, SEPTA will have to come up with additional funding.
So far both the base $171 million and the differential cost of converting 160 buses to hybrid have been provided by Federal Transit Authority grants.
Richard Burnfield, SEPTA chief financial officer, said he is waiting to advise the board of how to approach securing the remaining additional funding until the transportation funding outlook at the state and the national level becomes more clear.
Burnfield said a few years ago the SEPTA board made a policy decision "to try out hyrbrids and see how they would operate in Philadelphia."
"Now that we've had several years under our belt, we've been very satisfied by hybrid buses," he said. "We think it's good financially. We think it's good for the environment, so it's a win, win situation."
Hybrid-electric buses use a battery powered electric motor and a combustion engine smaller than the combustion engines that power conventional buses. While the hybrid-electric buses still use diesel fuel, they have been shown to reduce fuel consumption and greenhouse gas emissions by 30 percent.
But while hybrid buses may make financial sense from an operating cost standpoint, Burnfield said SEPTA is so poor in its capital budget it cannot afford the cost differential for hybrid buses without the additional grant funding.
SEPTA's limited financial resources also mean that the new hybrid buses may go unnoticed by the general public.
Burnfield said he is tight with the money available for marketing and advertising, so as the new buses hit the streets, the funds available will likely go toward educating SEPTA riders on New Payment Technology, and the fleet upgrade may go relatively unpublicized.
"Our big focus starting next year in terms of outreach… is going to focus to a large extent on our New Payment Technology," Burnfield said.
Another reason the buses may go undetected is that they will look relatively similar to SEPTA's current bus fleet.
The contract includes 155 60-foot articulated buses and 90 40-foot buses, all of which will have the same number of seats, respectively, as the old buses, and all of the new buses will have bicycle racks on the front.
The articulated buses will be used on lines that already have articulated bus service, but it is unclear exactly which routes will see any of the new buses.
"What we would like to do, we just haven't had the money to do, is expand our articulated fleet," Burnfield said.
SEPTA will review bids for the old buses as they are replaced with the new, and as many of the old busses are in good condition, Burnfield said other transit agencies around the country might purchase them for service.
"Hopefully we will find someone who will pay us good money for the scrap," Burnfield said.
Contact the reporter at cfisher@planphilly.com
WHYY is your source for fact-based, in-depth journalism and information. As a nonprofit organization, we rely on financial support from readers like you. Please give today.