The artistry of saying goodbye to tokens
On Monday, SEPTA stopped selling tokens at station machines and cashier booths.
SEPTA is the last major transit agency in the United States to still use tokens.
It's a big step forward in moving riders onto the new fare card system, SEPTA Key, which has advanced in stops and starts. If SEPTA hits its new deadline of fully implementing Key by 2019, the authority will complete the project five years after the original due date.
But despite grousing for years over the long-delayed fare system upgrade, riders are now starting to feel nostalgic for the coins they used to curse.
It's like being at a funeral for a jerk that died unexpectedly. One minute, nobody can stand the guy. The next, everyone's sharing what they'll miss about him.
SEPTA's tokens were hard to find and easy to lose, and a source of constant, provincial embarrassment whenever a visitor asked: "Wait, you guys still use tokens?"
And yet, instead of dancing on their mass grave as SEPTA pulls the plug, Philadelphians are suddenly full of fond remembrances of the infernal silver- and copper- colored coins.
Emma Tramble knows the Key will be better. And yet, the tech consultant will miss a lot of things about them.
"One thing I particularly like about tokens is if you have no cash on you, and [you're] searching through your purse, and [you find one], 'Ahhh, I got a token,'" says Tramble. "It saves the day."
The token's imminent demise has spawned a mini-industry of token-based arts and crafts.
Anita Mastroieni runs Tokens of Affection along with two of her oldest friends. The trio of Hallahan High grads turn SEPTA Tokens into earrings and necklaces, which they name after different stops. At the trade-shows where they sell them, people come up demanding the station they used as kids.
"It's funny to us because we just randomly assign the names, we don't really mean anything on that set of earrings, but people want their Tioga earrings, they want their Margaret Orthodox earrings because that's what they associate with," she says. "That's their stop, and that's really meaningful to people."
It's not uncommon for a city's transit agency to become a symbol of the city itself. In New York, they sell T-shirts that play on MTA signs. There are songs about the Paris Metro and the T in Boston.
At SEPTA's gift shop you can buy all sorts of memorabilia. Mike Lazanski makes cufflinks and tie pins out of old tokens from the Philadelphia Transit Company (PTC), a predecessor of SEPTA. Now that the authority is phasing out tokens, he plans to expand the offerings to include them.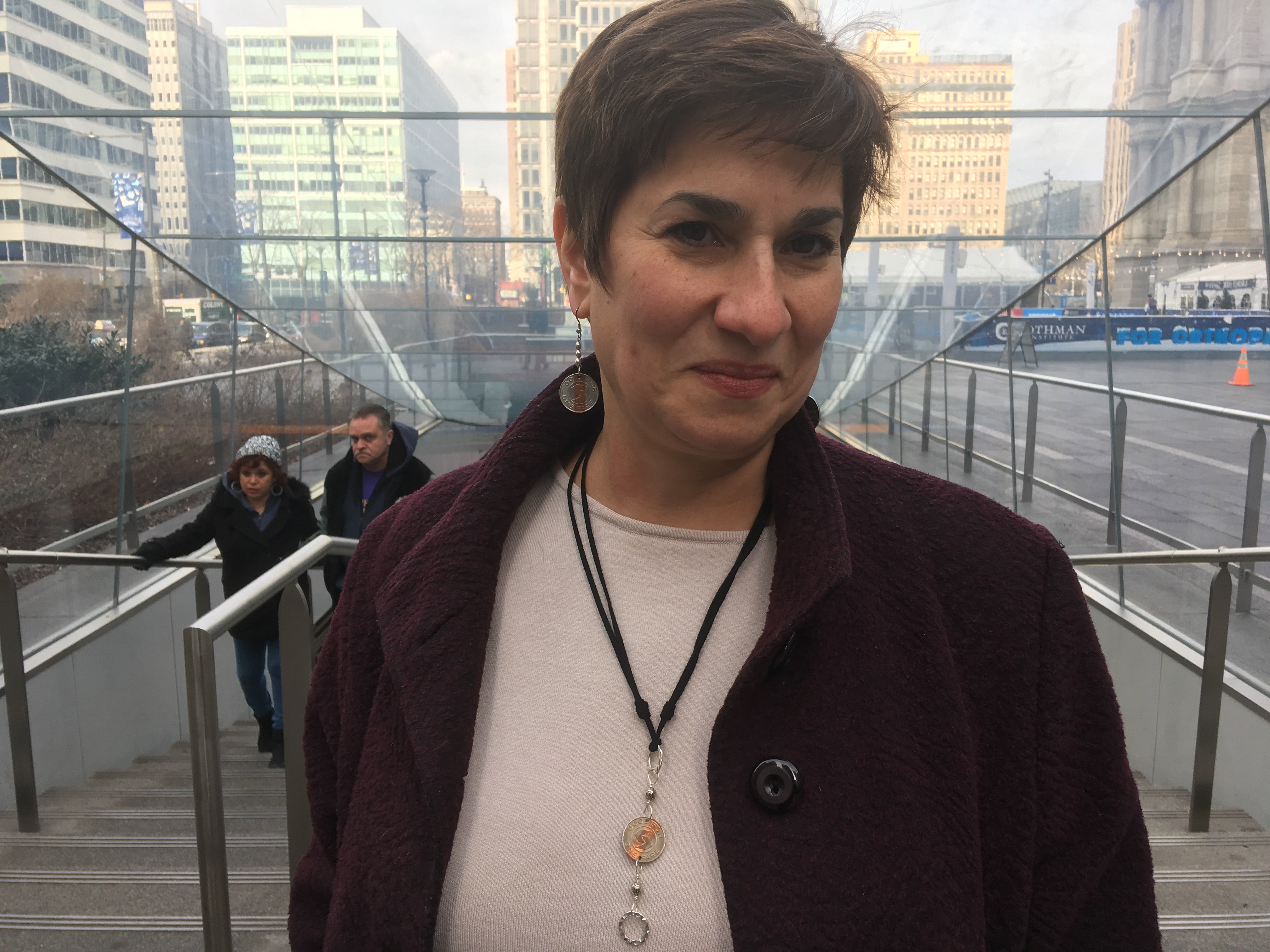 From farebox to forever
The authority had originally planned to sell off the bulk of the tokens as scrap metal once they stopped using them entirely. But officials there have already received enough inquiries about buying tokens en masse from interested parties like artists that they now say discounted fare coins will be available for purchase wholesale once they're out of circulation. A few homeowners told PlanPhilly they were interested in using the defunct currency to finish a bar top or tile a floor, as some interior designers have done with pennies.
Philadelphia was once home to a half dozen private transit companies. As they started to go under in the late sixties, SEPTA formed out of their bankrupt husks. PTC was the largest, running the subways and trolleys, plus a bunch of buses, too. One of SEPTA's first moves after taking over PTC in 1968 was to stop selling tokens. There had been 179 robberies by the union's count – SEPTA put the figure closer to 100 — most at gunpoint.
That's when SEPTA instituted its exact fare policy, which largely remains in effect today.
Tokens returned in 1975. Cost: 35 cents. They were even harder to buy back then than they have been these last few years.
At first, they were only available at a dozen stations and some bus depots, and only for a short window of time – 7:30 to 9:30 in the morning, just two hours, at the El stops.
Tokens as a fare payment technology predates the Civil War, back when trolleys were horse-drawn, says Matthew Nawn, a vecurist, or token collector. The transportation engineer grew up in Upper Darby and used to take the buses and El all around town. Philadelphia's earliest token dates back to 1858. They covered a ride on the Reed Street Ferry to League Island, where the Navy Yard is today.
Nawn's favorite token: a 1947 PTC token struck to commemorate the introduction of new streamlined streetcars on Route 23. The shells of those streetcars are still used on SEPTA's Route 15 trolley.
Mastroieni says it makes sense that people so deeply associate SEPTA, and the token, with the city itself. "SEPTA is part of everybody's life if you live in Philadelphia — It's hard to avoid it."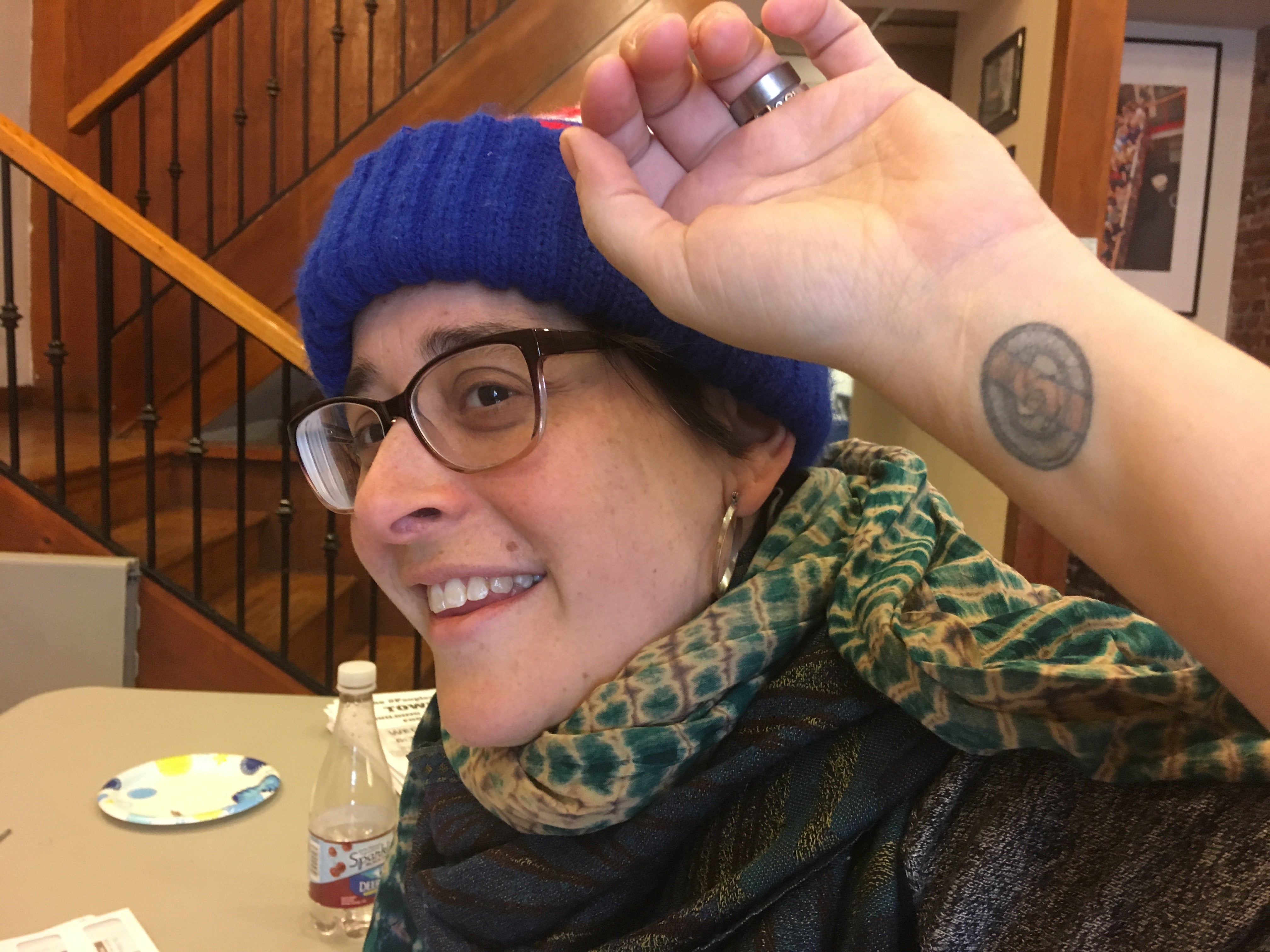 Tokens have been unique to SEPTA among most major transit agencies in North America for some time now. To some, they may be an embarrassingly old throwback, but to others, they're special, lending a steampunk sentiment to the city. So it only natural that tokens have taken on a value beyond the two dollars it takes to ride a bus.
For Kate Rath, a SEPTA token became a memento she shares with a special someone.
"After a first date, I gave my suitor a token so he could take the train home. A sentimental and hopeful man, he pocketed the token and chose to walk home instead that day," she says. "Two years later and that token sits in a special tray on top of a bookshelf in the home that he and I share together."
Jane Glenn took that kind of token sentimentality a step further.
"In 1997, I got married on the SEPTA bus and we used tokens in the farebox instead of rings on our fingers."
The plan had been to just do a no-fuss, no-frills wedding at City Hall. Glenn was even going to take the bus down there.
"And then a friend of ours was like 'how can we put a just married sign on the back of bus?'" Glenn says. That inspired another friend to approach SEPTA about using a bus as the venue.
Despite the special circumstances of her wedding — or maybe because of it — Glenn is ready to see the tokens go.
"Well in 2009, we separated," she says. "So, so much for tokens, right?"
Just the image of a token can become a totem for hometown pride.
Friends Hannah Sassaman and Val Sowell got matching token tattoos, along with two other friends. The shared ink commemorates the time they spent living together in West Philly, starting with a community house called "The Philadelphia Radical Surrealist Front."
In what is perhaps the most West Philly meet-cute story ever, Sassaman met her husband on a SEPTA Trolley. "He had a brochure from a Mum Puppettheatre show about two Inuit women who were left on an ice flow to die but survived, and I wanted to talk to him about it," she says. "We talked about it on the [Route] 34 [trolley], and I missed my stop. And then he walked me home, and I was like, 'That's a nice young man.'"
Sassaman's tattoo is on her wrist. Sowell's is on her left thigh, "so that I always have a token in my pocket," she says with a laugh.
Sassaman waxes poetic when she talks about tokens.
"One of the things I always think about is tokens as something extraordinary, rare and precious. [They provide] the freedom to move around this beautiful city, with this… extraordinary public transit system that can take you from these quiet, leafy historic suburbs all the way to the center of historic Philadelphia," she says. "That's gorgeous."
And so, tokens aren't just passes for getting around town. They've become passwords, shibboleths for Philadelphians seeking to prove their 215 authenticity.
Still, as symbolic and meaningful as tokens may be, most folks are ready to see them relegated to the slag heap of history.
This may be the last stop for SEPTA tokens, but Philadelphia will ride on.