SEPTA loses injunction to immediately end strike, but has another chance to suspend it for Election Day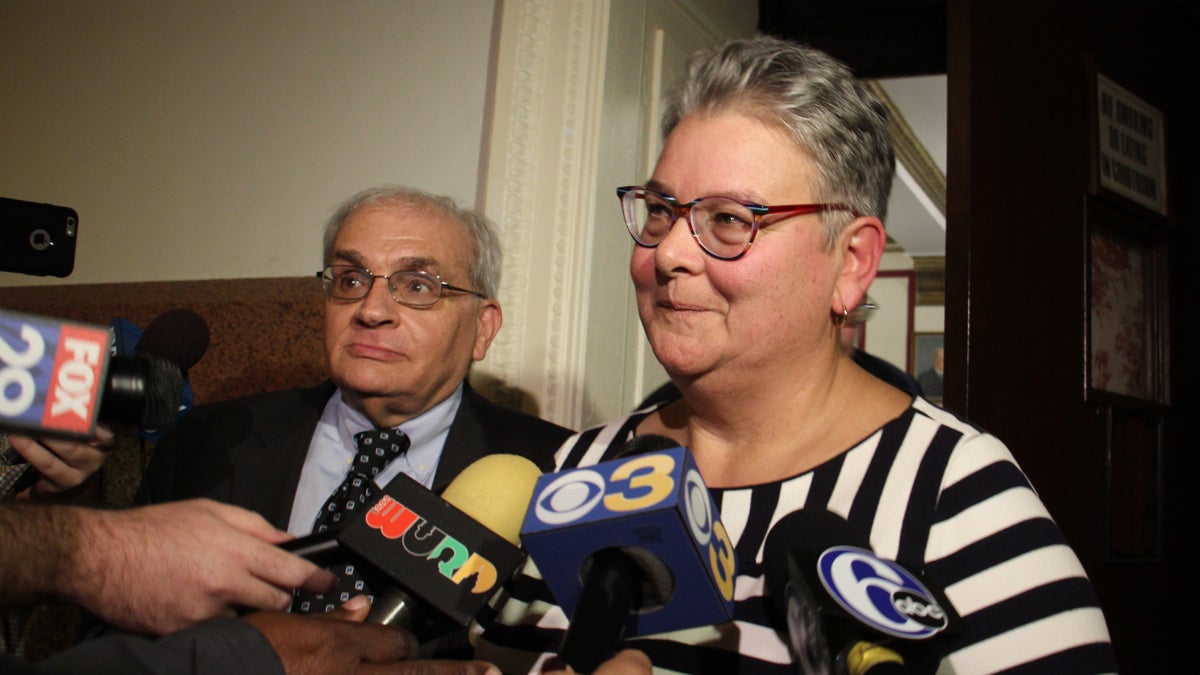 SEPTA's attempt to end the ongoing transit strike Friday afternoon via a court injunction failed, but the authority will get another stab at it on Monday, if negotiators cannot strike a bargain before then.
SEPTA sought a court order in Philadelphia Common Pleas court Friday afternoon to end the work stoppage, arguing that it presented a "clear and present danger or threat to the health, safety or welfare of the public". Under the Public Employe Relations Act, such a finding would allow the court to end a strike.
Judge Linda Carpenter said SEPTA didn't provide enough evidence to show that the strike was causing a present danger.
"There is enough evidence that an injunction might be appropriate," said Carpenter "but there is not enough evidence that it is appropriate right now."
During the emergency hearing held as most Philadelphians fought brutal traffic leaving work Friday, Carpenter tabled discussion of the strike's potential impact on Election Day, saying that deciding that matter now would be premature when a deal could be struck over the weekend. Carpenter scheduled a hearing for 9:30 a.m. Monday to listen to arguments over whether the strike could harm the public welfare by keeping Philadelphians from the polls.
Ralph Teti, a lawyer for the union, dismissed concerns about the strike's impact on voting, saying the campaigns were mobilized to get voters to the polls.
"Frankly we don't believe there is a basis for a grant of preliminary injunction and we take these kind of proceedings one step at a time," said Teti.
Over at the Downtown Sheraton where strike settlement negotiations are ongoing, U.S. Rep. Bob Brady succinctly expressed the concern shared by many Democrats over the prospect of an Election Day without buses, trolleys and subways: "It's no good. That guy [Donald Trump] is nuts. He's nuts! We can't have that. We got to end this."
While labor groups and campaigns are mobilized to get voters out to the polls, the real concern is commuting fast enough on Election Day to leave enough time before or after work to vote, said Brady.
"When you wake up in the morning and you have to allow so much time to go to work or take your kid to school, you got to drive to work, take your kid to school, you're got to to allow a little extra time," said Brady. "I'm worried about that little extra time hurting you voting in the morning and then coming back home… and I'm worried about people not being able to get to the polls."
Brady offered a scenario: Imagine a person who works eight or ten hours in a job with inflexible hours. If their commute is usually 30 minutes or an hour, then they still have time to vote. Polls remain open 13 hours, from 7 a.m. to 8 p.m. But if you double their commute time, things get tough, if not impossible. Add in picking up kids or other errands, and you can see why Democrats relying on a huge turnout on Tuesday are nervous.
Still, Brady has said that he's confident Clinton will get the turnout she needs from Philadelphia no matter what happens with the strike and will win Pennsylvania on her way to the White House.
Should a strike end—whether by judicial fiat or brokered accord—it will take 12 to 16 hours for transit services to return to full service, said SEPTA spokesman Andrew Busch.
When 2009's six-day strike ended with a 12:45 a.m. Sunday night announcement, the Associated Press reported that all bus, subway and trolley lines were running in time for the Monday morning 6 a.m. rush hour at about 80 percent normal capacity. The subway lines resumed service by 4 a.m.
Busch said services would begin to resume on buses within four to six hours of the walkout ending and around eight hours for subways and trolleys. Services would begin slowly at the start and then ramp up to regular frequencies over the next few hours as employees reported back to work and began their shifts. Within twelve to sixteen hours, things would be back to normal.
Sources from both sides said they do not expect a deal Saturday, but said they were hopeful for an accord on Sunday. If no settlement between the union and SEPTA is made over the weekend, there would be enough time after Judge Carpenter's order—should she grant SEPTA's motion to suspend the strike—to get transit services back to normal before the polls open.
That is, of course, if the union agrees to comply with the injunction. Representatives from Transport Workers Union Local 234 refused to comment on whether they would comply with the still-hypothetical court order. If union employees refused to show up to work despite the restraining order, union leaders would face contempt of court, which could result in large fines and jail time.
Perhaps more importantly, the union would face a potentially massive backlash from Pennsylvania Democrats if losses were blamed on a strike. Montgomery County Republican State Sen. Kate Harper has repeatedly introduced a bill to prohibit SEPTA workers from going on strike. Democrats and some labor-backed Republicans in Harrisburg have defeated past iterations of the bill. But if low Philadelphia turnout blamed on the transit walkout led to a loss for Democratic rising star Josh Shapiro in his race for Attorney General or Senate candidate Katie McGinty's bid to unseat Pat Toomey and reclaim Democratic control of the Senate, or even Hillary Clinton's Presidential campaign, then the bill might find less opposition when the General Assembly reconvenes in February.
All of this, as Judge Carpenter noted Friday, will be moot if SEPTA and TWU Local 234 can settle over the weekend.
WHYY is your source for fact-based, in-depth journalism and information. As a nonprofit organization, we rely on financial support from readers like you. Please give today.