Segregation's modern manifestations, from health to housing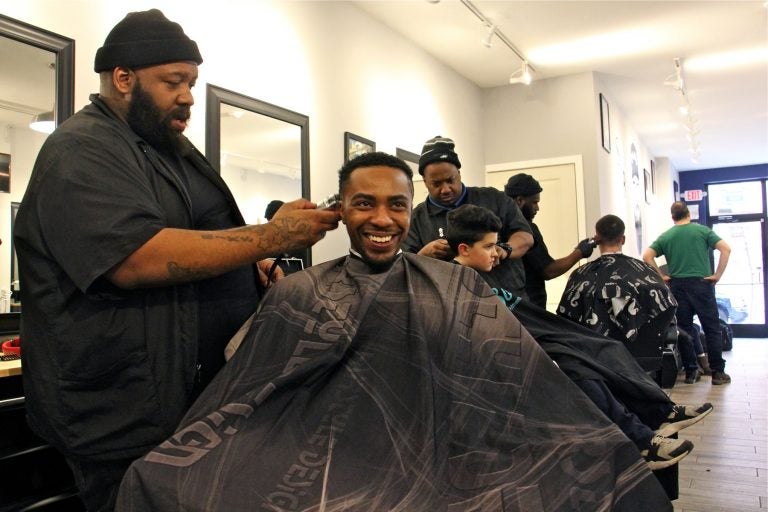 "In the wake of the Great Migration, [racial violence occurring in cities] seemed to prove that the only way to really make sure that communities could be stable was if, in fact, they were racially segregated," says Johns Hopkins historian Nathan Connolly. So how has this "folk knowledge" that ultimately informed federal policy in separating housing and education by race affected the health care and health outcomes for African Americans? WHYY News' the Pulse explores the legacy of that segregation, the "death gap," and also visit separate, largely black spaces that nourish African American health and well-being.
Fair lending practices come into question in the housing market today. Even controlling for applicants' income, loan amount, neighborhood, and other factors, blacks were 2.7 times more likely than whites to be denied a conventional mortgage in Philadelphia, according to a yearlong analysis of millions of Home Mortgage Disclosure Act records by the Center for Investigative Reporting's public radio program Reveal. Jen Kinney picks up on Reveal's reporting, focusing on one case in Philadelphia, where Rachelle Faroul, a 33-year-old black professional with a good credit score, $60,000 annual income, and college degree, was rejected twice by lenders when trying to purchase a home. Things took a turn when her half-white and half-Japanese partner co-signed the loan. Kinney spoke to Soneyet Muhammed at Clarifi in Philadelphia to understand the work being done locally to combat modern-day redlining.
Pennsylvania's oil and gas companies emit at least five-times more methane pollution than they report to the state, according to a new analysis by the Environmental Defense Fund (EDF). Companies typically calculate emissions based on pre-set formulas, EDF explains in the introduction, while EDF's analysis is based on peer-reviewed research and emissions data collected at well sites. Readers can explore EDF's findings using the interactive county maps and play with a modeling tool to explore and compare emissions reduction scenarios.
It seems like just yesterday that much of the city and several transit stations were shut down for a major event. Sometimes people mill about smoothly, like at the Eagles Parade, while other times Philadelphians bemoan the loss of transit access and question whether public spaces are being turned into private, corporately controlled spaces for special events like the NFL Draft. This is on top of pole run-ins, execution snafus, and clunky transitions over the year. Our neighbors in D.C. and New Jersey have their own transit woes when it comes to maintenance work, closed stations, overcrowding, and delays. In D.C., after "a steady stream of high-profile fiascoes" in August 2016, Metro General Manager Paul J. Wiedefeld confessed that he "just can't seem to get a break." This summer, Metro will be shutting down part of the Red Line for 45 days to complete necessary structural repair work. Economist and local Advisory Neighborhood Commissioner Ed Garnett, contributing to Greater Greater Washington, sees an opportunity: why not experiment with a short-term "pop-up" bus lane pilot?
In New Jersey, Governor Phil Murphy is taking a more permanent approach, working on a complete overhaul of NJ Transit, the nation's largest statewide public transportation system. Murphy has called the agency a "national disgrace;" NBC New York reports that NJT is returning 20 passenger rail cars to service "after discovering it was 37 cars short of being able to provide full daily service" (this you can imagine caused commuters to suffer "constant stress and anxiety associated with catching their trains.") NJT is also turning to outsourcing for short-term relief: the agency will lease 20 cars from Maryland and outsource repairs through March to accelerate maintenance.
Transit agencies may have to move even quicker. At the national level, Amtrak chief Richard Anderson told a House subcommittee Thursday that the railroad will consider suspending service on tracks that don't have speed controls in place by Dec. 31, AP reports.
Public participation announcement: PennDOT has released its Pennsylvania Bicycle and Pedestrian Community Survey 2018. Community input will help inform recommendations for improving the connectivity, safety, convenience and use of the state's bicycle and pedestrian networks as part of the Pennsylvania Bicycle and Pedestrian Master Plan. The planning process will happen during 2018 and be completed by spring 2019; the plan, which was last updated in 2007, "seeks to outline a vision and framework for improving conditions for walking and bicycling across Pennsylvania, with a focus on Pennsylvanians who walk and bicycle by necessity."