Do you need a second COVID booster? 'It depends,' Penn Medicine experts say
Some groups of people are eligible for second COVID-19 booster shots. But the advice around boosters can be confusing. Here's what Penn experts suggest you know.
Listen
4:18
This is one of a series of articles in which reporters from WHYY's Health Desk Help Desk answer questions about vaccines and COVID-19 submitted by you, our audience.
Since last month, people over age 50 have been eligible to receive a second COVID-19 booster vaccine at least four months after their third shot to increase their protection against severe disease.
The recommendation came as the highly transmissible omicron BA.2 subvariant began to spread around the world, and as studies suggested that protection provided by the vaccines wanes over time, making older people more vulnerable to serious illness from COVID-19.
Immunocompromised people over 12 and anyone who received the Johnson & Johnson vaccine also are eligible for a second booster dose of either the Moderna or Pfizer/BioNTech vaccines.
As people make appointments for their second booster, more information is being released about their efficacy.
A study from Israel, published in the New England Journal of Medicine earlier this month, found a fourth dose of the Pfizer COVID-19 vaccine significantly reduced the chances of becoming seriously ill from the virus, but that protection against getting infected with the virus wanes.
University of Pennsylvania researchers, too, are learning more about COVID-19 vaccines and boosters.
In a study published earlier this month, Penn researchers found that just two doses of an mRNA vaccine generates significant antibodies, which act like a shield against viruses. Though they wane over time, the researchers found that memory B cells are long lasting. B cells can't prevent people from getting infected, but they can make a new batch of antibodies if a person gets a virus.
Three doses of the vaccine significantly improve the amount and quality of antibodies — including against omicron, the study found. Adding a second booster, or fourth shot, as well as getting infected with COVID-19 after the first booster, also increases a person's antibodies, the research showed. However, the immune response among study participants wasn't quite as powerful as after the first booster.
What does this mean for people eligible for another booster? And what are the implications for others? WHYY's Health Desk Help Desk reached out to physicians and researchers in the region to find out more.
What did the Penn study find?
The fact that antibody levels wane and B cells persist may explain why there has been a recent increase in the number of COVID-19 infections, but not such a sharp increase of hospitalizations, said Penn immunologist Dr. John Wherry, one of the study's authors.
"We would expect as antibody levels go down, you might start to get more mild infections, more asymptomatic infections, now that we're testing so much and picking that up," he said.
"But you're not going to see as many people ending up at the hospital, because by the time the memory B cells get going, they really prevent the virus from spreading around the body. You may get a mild symptomatic infection, but you don't get that really severe infection because the memory B cells kick in, they make new antibodies, they stop the virus in its tracks and really prevent you from progressing through disease."
The fact that the third shot significantly boosts the immune system is great news — and a "textbook" response, Wherry said. That immune response should help protect people from infection, at least temporarily, and provide more lasting protection from severe illness, he said.
The reason why the second booster might not be as powerful as the first could be that if a person already has a lot of antibodies, the boost is less efficient, Wherry said. There is some benefit to getting the fourth dose, though, especially for immunocompromised and older adults.
And though getting boosters too close together won't do any harm, Wherry said, the magnitude of the benefit will be reduced.
"The value of the fourth dose in most healthy people is going to maybe top off the antibody levels a little bit. It may not provide an enormous boost to the underlying memory B cells and memory T cells," he said. "There's still a benefit of the fourth dose. But if the third dose gives you x fold benefit, then the fourth dose gives you like one tenth of x fold benefit, or maybe one-fifth. So the benefit is still there, but it's just kind of diminishing returns. And yes, that's because you've been boosted effectively by that third dose."
How often will we need to get booster shots?
Wherry said the study suggests that young, healthy people can go longer between boosters. However, immunocompromised and older people, whose immune responses are slower, should consider getting boosters as they become eligible.
Wherry also argues that because protection wanes over time, decisions around when to recommend boosters should be timed around new surges of the virus.
There also aren't sufficient tools to measure changes in peoples' immune systems, Wherry said.
"You can't go to your doctor and say, 'Well, tell me where my COVID immunity is compared to three months ago. Is it time yet, or is it not time yet?' So we may also want to design strategies to do immune health evaluations over time as it relates to COVID vaccination," he said.
'I'm a healthy 50-year-old. Should I get a second booster?'
Wherry, who is about to turn 51, said that though he is taking safety precautions, he will hold off on getting his fourth dose because he's a healthy adult.
"I don't know that there's strong enough evidence that says that healthy people between 50 and 65 years old benefit in terms of protection from disease," he said. "I'd rather wait and time it, perhaps in the fall when we may expect a different kind of surge, or I'm just watching the variants and watching the numbers."
Dr. Jeffrey Millstein, a regional medical director for Penn Primary Care, said he's recommending boosters based on patients' medical history, rather than their age. For a healthy 50-year-old patient, he will make a recommendation based on their lifestyle.
"For instance, if it's someone who wants to do a lot of traveling, or is in a profession where they have a lot of interaction closely with other people, then I would recommend those folks who are over 50 get the booster," Millstein said. "On the other hand, if they're still fairly risk-averse, and they're wearing masks wherever they go and being cautious, and they don't have any underlying conditions, I would probably say, 'Look, if you feel comfortable getting it, it's OK, although I wouldn't really strongly recommend it.'"
Dr. Ray Carter, a primary care physician at ChristianaCare's Concord Health Center in Chadds Ford, said his health system has seen an increased demand for second boosters over the past few weeks as concern for the new variant rises.
"We try not to make any decision for a one-size fits all approach. We take in consideration the patient's wishes, of course, as well as their medical concerns, their medical problems, their history previously, how they've done well with previous vaccines and the like," he said. "So I am, for the most part, very much following the CDC's guidance for recommendations. But we're certainly contextualizing and individualizing, because we know our patients best in terms of their medical history and care, and the patients need to be part of that decision as well."
That being said, Carter said the data suggests boosters reduce a person's chance of being hospitalized or dying from COVID-19, and that itself is enough to warrant a second booster.
"And, with likely additional variants on the horizon, or uptick in cases potentially in coming months or seasons, that was the reason to go forth with this recommendation for the second booster. In light of that, the things we're ultimately trying to prevent the most are hospitalizations and death. And so that's why this decision makes sense," he said.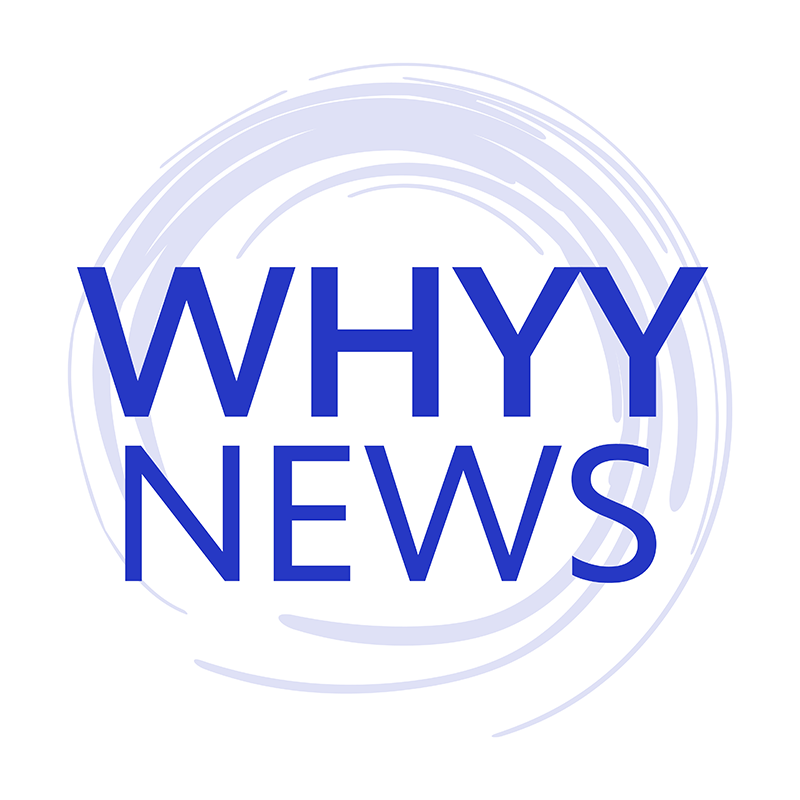 Get daily updates from WHYY News!
WHYY is your source for fact-based, in-depth journalism and information. As a nonprofit organization, we rely on financial support from readers like you. Please give today.