Schools must be prepared to respond to suicides, experts say
Listen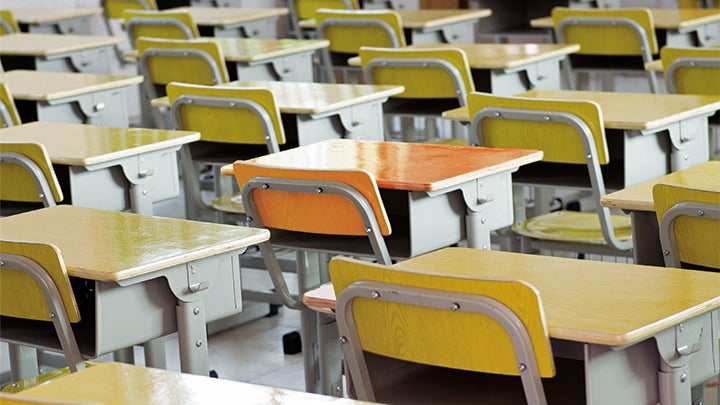 Schools could be part of a first line of defense in preventing suicide — but experts say many are not prepared to deal with this major public health issue.
Almost 5,000 Americans between the ages of 10 and 24 die by suicide each year, making it one of the leading causes of death in this age group. Early this month, two friends who attended Burlington Township High School in New Jersey took their own lives.
Talking about suicide in schools is a tough sell. It remains a taboo topic, it raises fears, and makes people uncomfortable.
"And when they have to commit to so many other things, it's hard to make it a priority, especially when it's not happened," said Jonathan Singer, a professor of social work at Temple University, who's just written "Suicide in Schools."
But not being prepared is dangerous when it comes to suicide, added his co-author, psychologist Terri Erbacher. "It's really hard when something like this happens to scramble, finding all the pieces to put together," she explained. "To make sure you're not missing anything, including what if a sibling attends another school, making sure you do those reach outs."
Erbacher, who teaches at Philadelphia College of Osteopathic Medicine, does crisis interventions.
With social media, word about a suicide gets out lightning fast — and when kids digest the news without adult input, it's not a good scenario, she said. Kids might glorify the suicide, romanticize it, or think somehow the death was their fault.
The kids who were closest to the person who committed suicide, however, are not the most at risk, Singer said.
"It's the kids who knew of that person, but didn't really know that person, who go up in their risk if they have pre-existing risk factors," he said. "They end up thinking that maybe this is the solution."
Pennsylvania has just become more proactive in suicide prevention — new legislation mandates that starting this September, all teachers in the state will have to be trained in recognizing the signs of suicide risk. New Jersey already requires the training.