Saying they've been ignored, nursing homes lay claim to latest federal COVID-19 funding
DHS, nursing homes have very different ideas about what to do with $200 million in additional federal Medicaid funding
New Jersey has received nearly $200 million in additional federal Medicaid funding that it intends to use to offset the state's share of rising program costs related to the coronavirus, the first in what could be multiple enhanced payments under the public-health crisis.
But some in the nursing-home industry, which depends heavily on Medicaid funding, would like to see the coronavirus increase passed on to the facilities that actually provide these services — something they said has been done in other states, including Connecticut and Rhode Island. Other states, like Massachusetts, have provided block grants to nursing homes, according to LeadingAge, a national-nursing home advocate.
According to the Department of Human Services, the $197 million delivered in late March is based on estimated spending for the first three months of 2020. Another slug of federal funds is anticipated in the months to come. The money comes the first relief package, adopted earlier that month, which increased the federal contribution by 6.2% for many costs associated with the Medicaid program, retroactive to January 1.
With spending on the insurance program for poor and low-income residents expected to grow this year — rising unemployment means fewer people covered through work, and higher medical costs for some existing Medicaid members, because of COVID-19 — New Jersey has chosen to use this new funding to reduce its own costs. Many of the expenses involved are traditionally split 50/50 between the state and federal government.
"These new resources are helping the state continue to pay the state share of Medicaid claims, given the dramatic decline in state revenue since March. To date, the enhanced federal match has helped the state meet its match obligations," said DHS Commissioner Carole Johnson. Some states, including Georgia and Ohio, have already opted to scale back their program to reduce costs, according to reports.
"However, the state's ability to sustain Medicaid costs going forward — particularly as enrollment is projected to see significant growth given the economic challenges caused by the pandemic — is an important reason the administration has continued to argue for significant federal relief for states in any federal coronavirus-relief package," she added. The Murphy administration anticipates a budget shortfall of $2.75 billion in the current fiscal year, which ends June 30.
Nursing homes see things differently
As indicated, some in the nursing-home industry think that funding should be going to their facilities.
The vast majority of the New Jersey's 365 nursing homes accept Medicaid and more than two-thirds of their residents are covered through the program. According to the Health Care Association of New Jersey, which represents nursing homes and other long-term care facilities, these programs collect $222 a day, on average, for housing, feeding and caring for Medicaid members. At that state-established rate — one of the lowest in the nation, according to HCANJ — facilities lose almost $40 a day on each Medicaid resident.
"Any increase in reimbursement the state could provide to offset the increased costs would be appreciated," said James McCracken, president and CEO of LeadingAge New Jersey and Delaware, which represents close about 50 nonprofit facilities in the Garden State.
Nursing homes are experiencing increased costs related to staffing and protective gear, but have lost revenue related to caring for those who need additional help after an elective surgery, which the state suspended in March. (Elective procedures can begin again next week, under certain conditions.)
New Jersey officials have faced growing criticism for the way they have responded to the outbreak of the novel coronavirus in nursing homes, which care for some of the most vulnerable residents.  Some 13% of the nearly 151,500 cases of COVID-19 diagnosed among residents are in nursing homes or other long-term care sites; nearly 42% of the 10,843 deaths involved a resident from these facilities.
Gov. Phil Murphy and state Department of Health Commissioner Judy Persichilli appeared to push back on these concerns during their daily briefing Thursday. "We will continue our all-hands-on-deck, 24/7 efforts to continue to push this curve lower," Murphy said, referring to the rate of new infections, which has declined recently in long-term-care facilities.
The governor said this work depends on assistance from the National Guard, federal Veterans Affairs department, consultants hired to advise the state and Persichilli's own team, "and the heroic health care workers who have been going in and out of those facilities in the teeth of this crisis."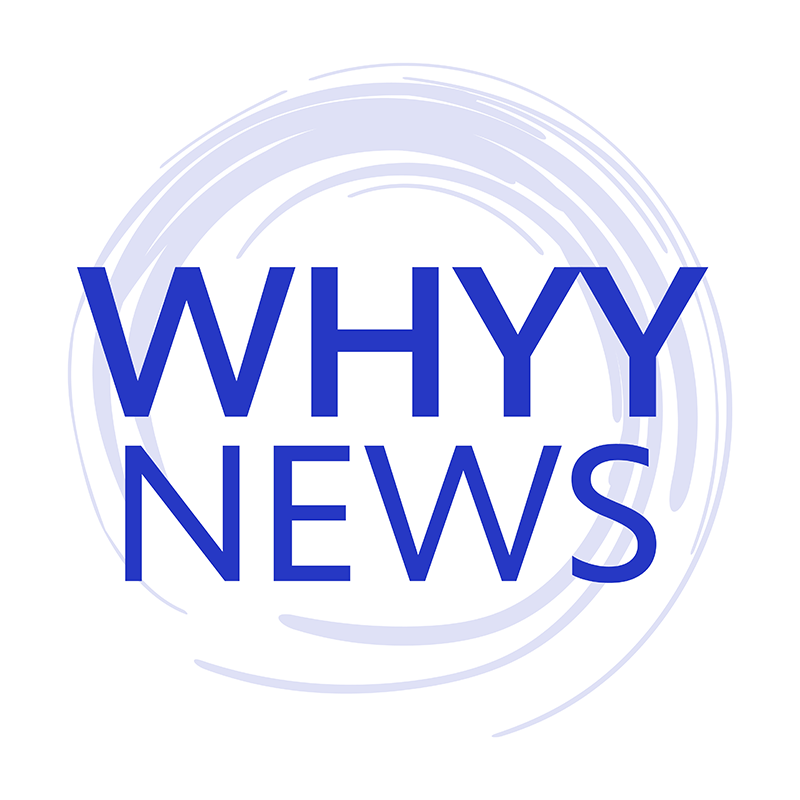 Get daily updates from WHYY News!
Timeline for COVID-19 response
Persichilli also shared a detailed timeline of state actions on long-term care, dating back to March 4, when the first COVID-19 case was diagnosed. This included issuing 18 guidance documents, convening multiple calls with industry leaders, contracting with some facilities to expand bed space and shipping nearly 24 million pieces of protective equipment to these facilities.
"As demonstrated by the actions taken, the department has been providing guidance and support to long-term care facilities throughout this outbreak and we stand ready to support them through this epidemic," she said.
But some nursing home leaders said that, while state support may have increased lately, they have largely been left on their own to battle the pandemic. The industry is traditionally plagued by chronic staffing shortages — a result of low pay, difficult conditions and other factors — which representatives said were exacerbated when employees became sick and had to be quarantined. Further, facilities have struggled to get sufficient personal protective equipment, or PPE, the gowns, masks and gloves needed to reduce the viruss' spread.
As the pandemic escalated in New Jersey, long-term care leaders said the state prioritized hospitals — supplying them PPE, rallying volunteers and coordinating resources — while nursing homes were essentially left to fend for themselves. In addition, hospitals benefitted most from the $723 million in federal stimulus funds provided through the CARES act signed in April, they said, and nursing homes have yet to receive any financial assistance.
Funding concerns for these facilities are magnified by the state directive, based on federal guidance, that all long-term care facilities conduct universal testing of all residents and staff by May 26. The order also calls for those found to be negative are retested repeatedly, based on federal guidelines.
According to the American Health Care Association, which represents more than 14,000 nursing homes statewide, universal testing at all New Jersey skilled nursing facilities would cost more than $13.6 million, given the need for repeat screening.
The DOH said it has provided resources for at least 90,000 tests to county officials for use at nursing homes, but some facilities have said they do not have the supplies they need. Medicaid and other insurance will cover the full cost to screen residents, but it is not clear who will pay for staff tests.
Long-term care consultant Marc Zimmet, with offices in Morganville, NJ, and Louisiana, said the federal funding available through the increased Medicaid match — which will be available as long as the public-health emergency remains in effect nationwide — is designed to help alleviate these kinds of financial burdens. In most impacted states, these dollars were used to fortify providers on the frontlines, including nursing homes," he said.
"Yet, New Jersey's nursing homes, despite being among the hardest hit by the virus, received none of those funds. To learn that the state had other plans for those funds is disappointing and surprising," Zimmet said.
However, Stephen Crystal, a lead research professor with Rutgers University's Institute for Health, Health Care Policy and Aging Research — who has raised concerns about the administration's response — said it was unwise to provide nursing home operators additional funds without some oversight. He said the federal government, state and industry all share blame for the current situation.
"Our (Medicaid reimbursement rates) are too low," Crystal agreed. "But if you (boost rates to nursing homes) you have to have some accountability. It's too simple to say the solution is just to pass on this money."
WHYY is your source for fact-based, in-depth journalism and information. As a nonprofit organization, we rely on financial support from readers like you. Please give today.