Saying farewell to St. Lucy's in Manayunk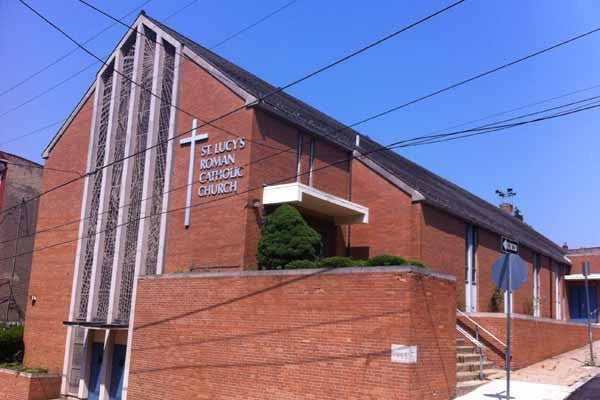 Northwest Philly newshounds know that Amy Z. Quinn reports on planning, zoning, and development stories in the Northwest for PlanPhilly and NewsWorks. Today Amy offers this tender reflection on the coming closure of St. Lucy's Roman Catholic Church in Manayunk, her family's parish since the 1960s.
Last Christmas Eve, the congregation assumed – though it went unsaid – it would be their last at St. Lucy's.
Amy writes: Now, it's official: The last Mass at St. Lucy will be celebrated at 11:30 a.m. this Sunday, July 1.
After the service, we'll eat spaghetti in the church hall where as first-graders we dressed as our patron saints, and where we shared awkward eighth-grade slow dances. And then, St. Lucy church, bright with blonde wood and Italian marble, stark and modern in comparison to older, more ornate sanctuaries like Holy Family and St. John the Baptist, will become just the latest addition to a growing collection of relics of a Philadelphia that no longer exists. She concludes: It's tough sometimes to be a reporter whose job it is to write about neighborhoods, even more so when you're reporting on your own hometown. You see the way people resist change, how they tend to view with suspicion or outright hostility anything that might change their immediate surroundings, even sometimes when it would be for the better. My reasoning says that if cities are really the living organisms we believe them to be, then they must grow and evolve, becoming different versions of themselves.
The logical part of my brain understands this. My sentimental heart can hardly bear it.