'Enough is enough': 'Abbott Elementary' stars join Philly rally in solidarity with striking SAG-AFTRA workers
Sheryl Lee Ralph and Lisa Ann Walter joined the rally in LOVE Park on Thursday afternoon.
Actors and writers in SAG-AFTRA and the Writers Guild are on strike together for the first time since the 1960s. Thursday, union members from Philadelphia held a lunchtime rally at LOVE Park to explain their demands.
SAG-AFTRA officials say the studios are unwilling to offer a fair deal, citing issues over living wages, residuals from streaming platforms, and the use of artificial intelligence.
Despite support from popular TV stars like "Abbott Elementary" star Sheryl Lee Ralph, union members stressed that 80% of their membership makes under $30,000 a year and doesn't qualify for union health benefits.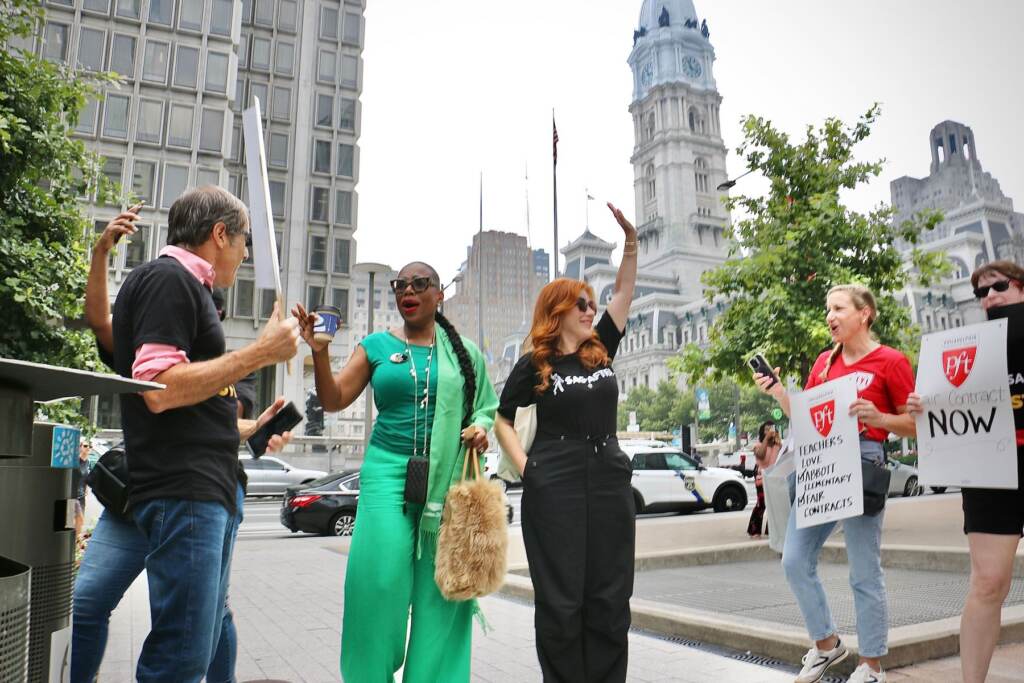 Ralph said every actor's true plight should be accurately portrayed and every working actor is not a multi-millionaire.
"Don't be distracted. You know what it is we are talking about when we stand up?" Ralph rhetorically asked those at the rally. "SAG-AFTRA. WGA. First time since the 1960s. The union said enough is enough and we demand more."
"Abbott Elementary" star Sheryl Lee Ralph joined Philadelphians rallying in LOVE Park in support of SAG-AFTRA workers.

"80% of our union is made up of plain old ordinary people trying to make a living," said Ralph.

📷: @EmmaLeePhoto pic.twitter.com/9Qi9K5Sxsc

— WHYY News (@WHYYNews) July 20, 2023
Ralph's husband, Pa. state Senator Vince Hughes, said he has learned through being with his wife that actors are not the pampered people they're often portrayed as in the media, adding that many work long hours for little pay.
"I said, 'Well, sweetheart, if you're there at 5 a.m., you're not the first one there. I know you. There must be a whole bunch of other people. They're there at three and four, right?'" The crowd answered with a chorus of people shouting "Yes."
State Senator Nikil Saval said he's behind the union members 100%. "They are fighting for their lives and livelihoods. They are fighting for their colleagues. They are fighting on behalf of all workers everywhere against big companies who are always trying to push their costs to zero."
State Rep. Tarik Khan of the 194th District in Philadelphia is a member of the union, fondly remembering how he earned his Screen Actors Guild card by doing work on the "Tonight Show." He said the term "struggling actor" is for real.
"The majority of workers at AFTRA-SAG, they are not making $25-30 million. They are trying to scrape by on a salary," Khan said.
Dozens of others at the rally said they want to work, but only if there's a fair deal. Their biggest concerns were the low pay offered for new media, with a one-time buyout of their work instead of the residuals that keep them alive between jobs.
This is the first time the two unions have been on strike together since the 1960s when former president Ronald Regan was head of the actors union.  No end to the dispute is in sight.
Having the actors' union join the writers strike didn't really impact productions happening in the city, according to the Philadelphia Film Office. All film productions that had been scheduled for this summer were already put on hold when the writers went on strike. That includes "Sinking Spring," an Apple TV+ series that started filming in and around Philly in February.
Disclosure: Many WHYY News staffers are members of SAG-AFTRA but operate under a different contract than that of Hollywood actors.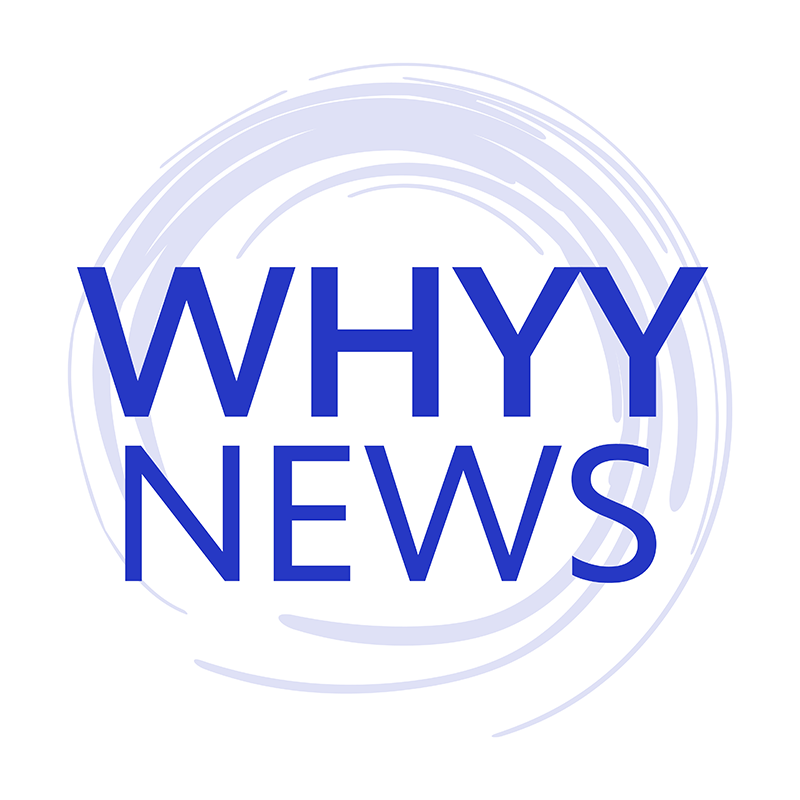 Get daily updates from WHYY News!
WHYY is your source for fact-based, in-depth journalism and information. As a nonprofit organization, we rely on financial support from readers like you. Please give today.