Rutgers conference looks at lessons learned from Superstorm Sandy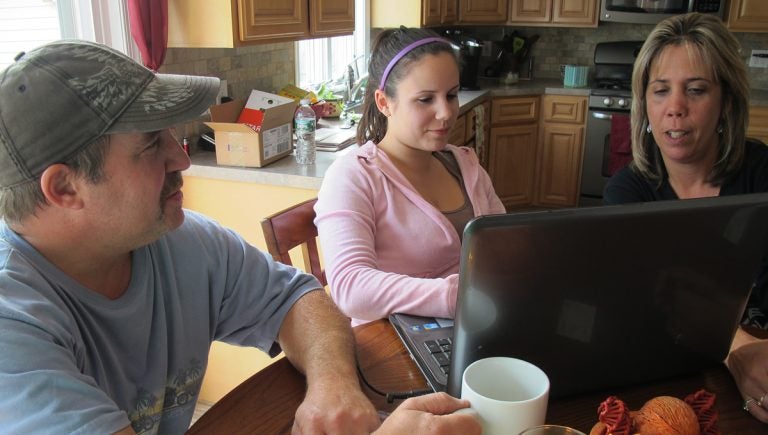 How well is New Jersey coping with the lessons taught by Hurricane Sandy — a superstorm that caused at least $30 billion in damage and took the lives of 34 people?
That issue surfaced repeatedly yesterday at the inaugural conference held by the newly established Rutgers Climate Institute: "Bridging the Climate Divide: Informing the Response to Hurricane Sandy and Implications for Future Vulnerability."
The wide-ranging conference focused on a number of topics related to extreme weather, ranging from how well the policymakers and the public understand the factors that led to the hurricane, to the response to the storm and lessons learned so far, to what climate change indicates for the future vulnerability of the state.
With sea levels rising, temperatures in the ocean and the atmosphere climbing, and the prospect of heavier precipitation likely, scientists from Rutgers University agreed that extreme storms are likely to happen again and again in the future.
"Might it happen again? Yes," said David Robinson, a professor in the university's Department of Geography and New Jersey State Climatologist. He described Sandy as a bad example of how storms in future may only get worse.
One of the biggest factors in those projections is the rise in sea level, which could increase by up to three-and-a-half feet by the end of the century in New Jersey, according to Robert Kopp, assistant professor of the Department of Earth and Planetary Sciences.
If that happens, storms that are not as powerful as Sandy will cause similar storm surges. The hurricane left much of New Jersey flooded and wreaked extensive damage on the state's infrastructure.
Others suggested New Jersey needs to do more to plan for future storms and to build resiliency into protecting both homeowners and infrastructure.
Kenneth Miller, a distinguished professor in the Department of Earth and Planetary Sciences, cited Mayor Michael Bloomberg's efforts to respond to the damage caused by Sandy in New York City as a good example of what government should be doing in response to the storm.
In June, the mayor laid out a long-term plan to strengthen dune systems and establish surge barriers and a strong network of bulkheads, floodwalls and other protections in vulnerable waterfront areas.
"I'm not sure it is happening in this state," Miller said at the conference at Rutgers' Cook Campus. "We're supposed to be rebuilding smarter. I haven't seen any evidence of that. Have you?"
Miller noted that the recommended building elevations suggested by the Christie administration this past January failed to account for projected rises in sea level, despite the governor's assertions they did.
Tony Nelessen, professor at the Bloustein School of Planning and Public Policy, agreed, in part, saying he has been surprised by how quickly rebuilding how occurred in areas devastated by the storm, citing Jersey City, Hoboken, and areas along the Jersey Shore. As serious as the storm was, it seems it was not taken seriously, he said.
Nonetheless, Nelessen and others at Rutgers outlined steps the university is taking to rebuild from the storm and make communities more resilient.
In Sayreville, a community under water for days after the storm hit, the school has come up with a number of options to protect it from future extreme weather, including building a $112 million dike to protect the town from flooding again, Nelessen said. In Highlands, another community hard hit by the storm, one option is to raise homes and businesses, leaving the bottom two floors undeveloped, he said.
In six communities along Barnegat Bay, according to Michael Kennish, a research professor at the Institute of Marine and Coastal Sciences, the university is exploring different approaches to increase resiliency, such as flood walls and upgrades to storm-water systems. Runoff is a well-recognized problem that state and local officials have largely yet to address.
The university also is engaged in efforts to map what areas in the state are most vulnerable to harm from future storms; to develop new ways to respond and assess post-storm damage; and to determine what parts of the energy infrastructure are most liable to be affected by such storms.
Miller acknowledged the state is doing some things well, citing the New Jersey Department of Environmental Protection's efforts to buy up land behind marshland along the shore.
In the bigger picture, however, climate change is a global problem that requires action on a much larger scale. New Jersey, for instance, has been very aggressive in awarding subsidies to cleaner energy technologies, such as solar, and potentially, offshore wind, as have many other states.
It may not be enough for the state, the United States, or other nations.
Joseph Seneca, professor at the Bloustein School, argued that point, saying policies to encourage cleaner energy technologies, such as solar, will fail if they are not coupled with moves to raise the price of generating units that increase carbon emissions contributing to global warming.
Otherwise, Seneca said, "Our mitigation response is a one-handed fight."
________________________________________
NJ Spotlight, an independent online news service on issues critical to New Jersey, makes its in-depth reporting available to NewsWorks.