Riverside 'down and out' for too long, but $42M community center coming
Kingswood Community Center in Wilmington is about to undergo a major facelift as part of the $300 million REACH Riverside project.
Listen
2:52
Lexi Schreiber and Pam Queen lead a group of toddlers in cheerful, melodic song.
"Clap along, clap along so happily," the teachers and kids croon. "Clap along, clap along, and smile with me."
It's music time during preschool classes at Kingswood Community Center, a beacon for the rapidly changing Riverside area of northeast Wilmington.
The 17,000-square-foot center, built in 1956 to support residents of the housing complex constructed for returning World War II veterans, also offers programs for residents of every age, from preschoolers to senior citizens. It hosts a community garden and refrigerator that provides free food. Last year, a medical facility set up shop in the one-story brick building. On Monday, a dozen people gathered in a meeting room off the cafeteria for a seminar on coping and reducing stress.
But like the rest of Riverside, Kingswood is about to undergo a major facelift as part of the $300 million REACH Riverside project.
Riverside's outdated two-story apartments are being torn down and replaced with 600 modern homes. The Kingswood center, bolstered by $10 million from the state and federal government as well as money from foundations, is about to transform exponentially.
Next year, officials plan to break ground on a $42 million, 100,000-square-foot state-of-the-art facility on land behind the existing center.
Queen, who provides singing sessions on behalf of the Wilmington Children's Chorus, was ecstatic about the new facility this week at Kingswood's Early Learning Academy.
"Oh, that's going to be amazing," Queen exclaimed."That's so nice. Kingswood deserves it. And that's gonna be great for the kids and is going to be great for the community. So I look forward to seeing that and being part of it."
The plans include:
Doubling the child care capacity from 122 children to about 250 and adding infant care
A designated senior center
A gymnasium with a basketball court and other amenities so that the multipurpose room won't have to be used for recreational activities
Outdoor sports facilities
A commercial kitchen
Expanding the medical facility, which is operated in conjunction with ChristianaCare
Shared spaces for programming, like the nearby new Teen Warehouse that's also part of REACH Riverside
Logan Herring, who runs Kingswood and oversees the REACH Riverside initiative, says it's long past time for a new center.
"We're really just taking everything we're doing now and expanding and enhancing it, adding in a little bit more," Herring said.
Herring said he's confident the rest of the money can be raised and that work will begin within the year. "We're looking to deliver the building around 2024," he predicted.
Herring credits the public-private partnership that's creating Reach Riverside.
"Everyone's bought in. Everyone believes in our team,'' Herring said. "They believe in the neighborhood. They believe in the fact that this type of revitalization effort is possible. It's not often that you see these things be successful."
What sets REACH Riverside apart, he said, is that "you see people really committed to some of our most impoverished neighborhoods, our most low-income neighborhoods. It's one thing to do this downtown or on the riverfront, but it's another thing to have everyone all land on the Riverside neighborhood. And we appreciate it."
U.S. Sen. Chris Coons, who sought the federal funding, calls the new Kingswood center an integral part of turning Riverside "into a vibrant and healthy community."
'This is really happening. It's very exciting'
Josie Haile, whose kids attended Kingswood programs, has worked as an administrative assistant at Kingswood for nearly a quarter-century.
She calls herself "the glue" of the agency.
"I kind of keep the paperwork moving, assist all of the directors and the executive team and whatever I can do to keep the ball rolling," Haile said. "We have programming here that can help you, whether it's writing a resume, whether it's the food pantry, whether it's the early learning academy, whether it's a senior center, whether it's the teen center."
"So to be able to see Kingswood get the money to build a new center has been an emotional rollercoaster for me. I take it to heart because not only do I work here, but I am part of the community here."
Haile says it's about time that politicians, neighborhood leaders, and the business community delivered.
"Over the years, the community has been promised a lot of things. And so to have our executive team now that is working and fighting daily for this community is overwhelming," she said.
Haile is sometimes astonished when she drives into work and sees the construction of new homes, which will be a mix of rentals and owner-occupied houses.
"This is really happening. It's very exciting," she said. "And then here inside the center, we are trying to develop more programming, to get people in the door to help them with their everyday life as they grow. We want to give them the tools that they need as necessary to thrive."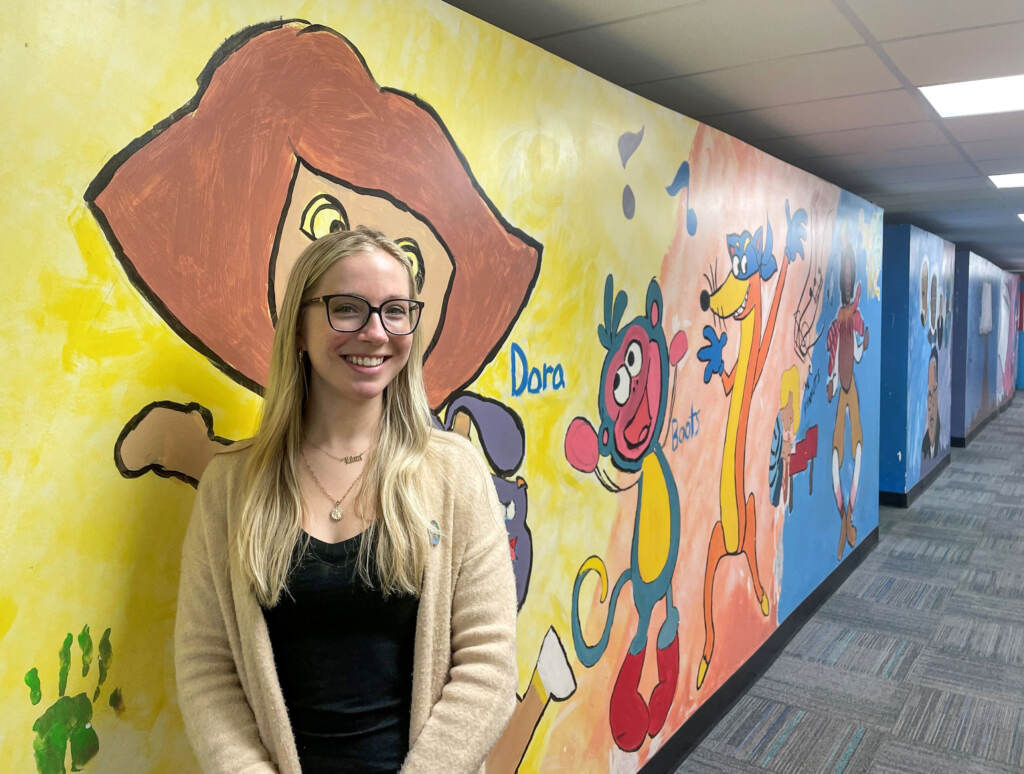 Katie Hitchens, curriculum coordinator of the preschool center, says the expanded capacity will help Kingswood "get as many kids as we possibly can from the Wilmington community and beyond."
Hitchens said she's heartened that so much support now exists for Riverside and Kingswood.
"They're giving a community that has been down and out for a while now a new start and making it beautiful as it should be, as it deserves to be," Hitchens said. "The people of the community deserve nothing but the best, and that's what we're hoping to give back to them."
That starts with early learning.
"We're giving to these children and making them more than beyond ready for kindergarten," Hitchens said, "and what comes next in their education."
Eunice Pulliam prepares meals for Kingswood's preschoolers. (Cris Barrish/WHYY)

Some of Riverside's 600 new homes are currently under construction. (Cris Barrish/WHYY)

The old homes on the left are being torn down; the ones on the right are under construction. (Cris Barrish/WHYY)

An artist's rendering of the new Kingswood community center. (Courtesy of Logan Herring)

Kingswood offers a multitude of services for residents, but the current facility was built 66 years ago. (Cris Barrish/WHYY)

Riverside's aging public housing apartments are in the process of being torn down. (Cris Barrish/WHYY)
Editor's note: A previous version of this story misstated the cost of the new Kingswood Community Center. It will be $42 million, not $44 million. The larger REACH Riverside project has also grown to $300 million, as opposed to $200 million, as originally stated.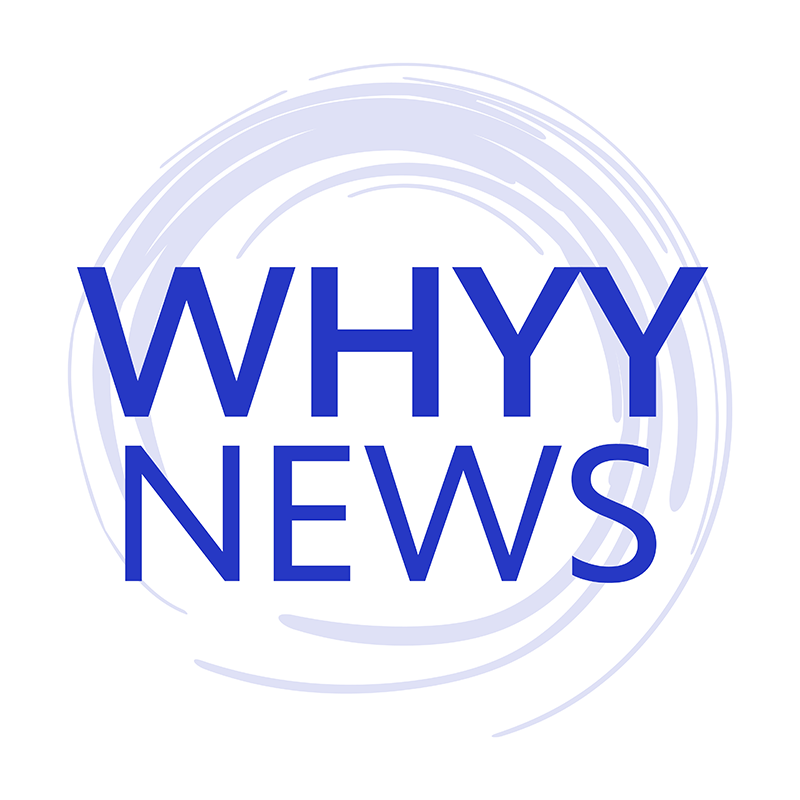 Get daily updates from WHYY News!
WHYY is your source for fact-based, in-depth journalism and information. As a nonprofit organization, we rely on financial support from readers like you. Please give today.