Retrial for Philadelphia Councilmember Kenyatta Johnson set to begin this week
A federal judge declared a mistrial in April after a jury was unable to reach a verdict.
Listen
5:52
Philadelphia City Councilmember Kenyatta Johnson returns to federal court this week to be retried on bribery charges. During the lawmaker's first trial earlier this year, a judge declared a mistrial, setting up a second proceeding that again threatens to end Johnson's political career and send the 48-year-old to prison.
Johnson's fate will be in the hands of a jury that, by and large, is expected to hear the same case presented to the panel seated for the first trial. Prosecutors are not expected to present any new evidence. And the pool of potential witnesses is largely the same, according to court documents.
"I'm expecting almost exactly the same trial," said Patrick Egan, Johnson's lawyer.
The corruption case centers on an alleged quid-pro-quo scheme involving Johnson, his wife Dawn Chavous, and two former nonprofit executives, Abdur Rahim Islam, who served as CEO, and Shahied Dawan, who served as CFO.
Prosecutors say Johnson accepted nearly $67,000 in bribes from Universal Companies in exchange for a pair of political favors that benefited the organization, a developer and charter school operator co-founded by Philadelphia music legend Kenny Gamble.
The bribe money was allegedly funneled through Chavous' consulting company by way of a sham contract executed with Universal in 2013. The government claims Chavous didn't do enough work for the prominent nonprofit to prove otherwise.
"It was all about access to her husband," said Assistant U.S. Attorney Mark Dubnoff during his closing argument in April.
Prosecutors say the bribe money prompted Johnson to introduce zoning legislation that enabled Universal to maintain control of valuable real estate in Johnson's district, including the Royal Theater on the 1500 block of South Street, then a crumbling eyesore the company was in danger of losing as a result of a conservatorship petition filed in state court.
The bill, introduced less than a week after Chavous deposited her final check from Universal, rezoned the Royal, making it possible for the nonprofit — or any other developer — to bring a mixed-use project to the site, while essentially ending the legal effort to separate Universal from the property.
Less than two years after Johnson's legislation passed City Council, Universal sold the Royal for $3.7 million, more than 10 times the amount it paid for the property.
According to the indictment, the bribe money was also behind Johnson using his councilmanic prerogative to stop the city in 2014 from reclaiming vacant land Universal owned on the 1300 block of Bainbridge Street. This after the company, along with the Philadelphia Housing Authority, violated a 2005 agreement to build housing on the land. Prosecutors say Johnson's position created a "chilling effect" that enabled Universal to hold on to the valuable parcels.
During Johnson's first trial, defense attorneys pushed back on all the government's allegations, mostly while questioning government witnesses. They spent a considerable amount of time trying to convince jurors that Chavous' contract with Universal was legitimate and not in service of a bribery scheme. They also sought to disprove allegations that both sides of the alleged scheme were motivated by financial distress.
But after deliberating for nearly 25 hours, the jury remained deadlocked, prompting U.S. District Judge Gerald A. McHugh to declare a mistrial in mid-April.
"You failed to reach a verdict, but you have not failed. You came together as a jury. You did what we asked you to do," McHugh told jurors before dismissing them.
Johnson and Chavous each face up to 40 years in prison if the couple is convicted the second time around, an outcome Egan does not expect.
"The government's theory doesn't make sense, and they have no evidence that my client did anything wrong. So, I'm hopeful that we will get a not guilty. And he can move on with his life and go back to serving the citizens of Philadelphia," Egan said.
Federal prosecutors declined to comment for this story.
Jury selection is slated to start on Wednesday.
The trial could take up to a month to complete.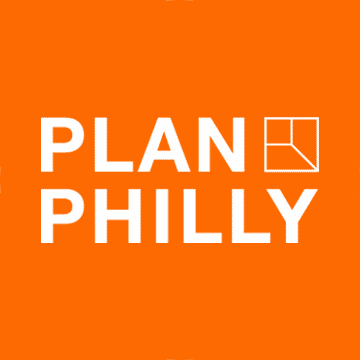 WHYY is your source for fact-based, in-depth journalism and information. As a nonprofit organization, we rely on financial support from readers like you. Please give today.